16 Songs that climbed back up on the chart this year
Songs are usually considered big successes if they top music charts upon their release, but being able to climb back up on the charts may even be more impressive.
Throughout the year, a multitude of new songs have spent time on top of the chart, but only a handful of older songs have been able to rise back up. A recent post on Pann has been gaining a lot of attention recently for documenting the songs that have reappeared on the charts this after their initial release.
Netizens were generally impressed by the artists' whose songs were able to re-climb the charts, and left their opinions expressing their respect. A translation of the post and all the photos can be found below:
Find out what Netizens had to say about this article below!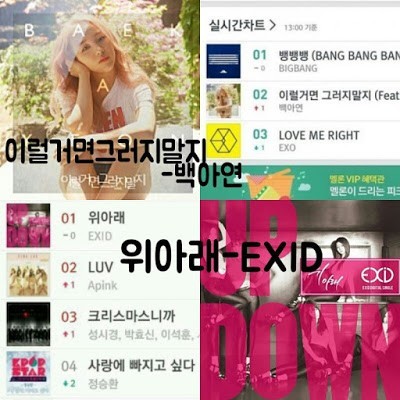 Iconic songs of climbing back up the charts:
EXID – "Up&Down"
Baek Ah Yeon – "Shouldn't Have"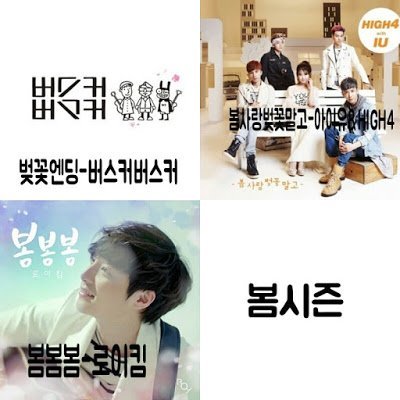 Songs that reappeared on the charts during spring:
IU & High4 – "Not Spring, Love, or Cherry Blossoms"
Busker Busker – "Cherry Blossom Ending"
Roy Kim – "Bom Bom Bom"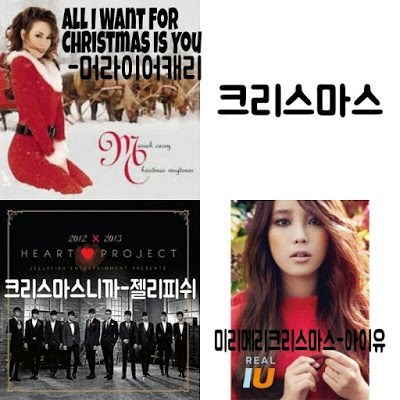 Winter songs

IU – "Merry Christmas in Advance"
Jellyfish – "Because It's Christmas"
Mariah Carey – "All I Want For Christmas Is You"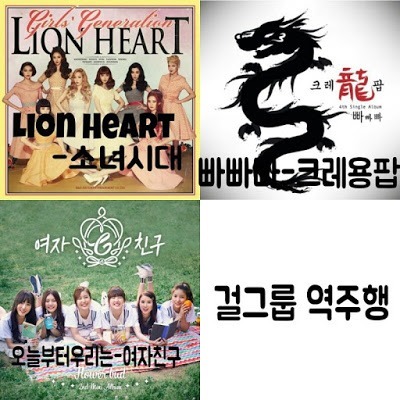 Girl group songs
Crayon Pop – "Bar Bar Bar"
G-Friend – "Me Gustas Tu"
Girls' Generation – "Lion Heart"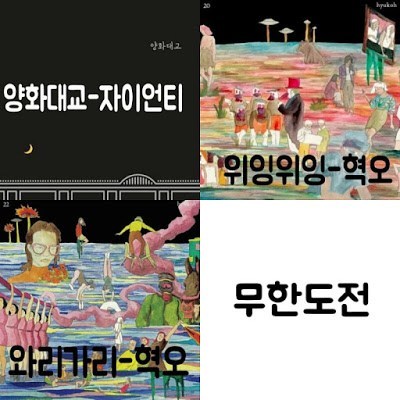 Because of Infinity Challenge
hyukoh -"Wi Ing Wi Ing" and "Comes And Goes"
Zion T – "Yanghwa Bridge"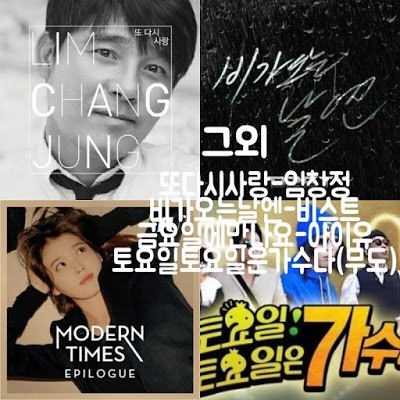 Other songs
Lim Chang Jung – "Love Again"
IU – "Friday"
BEAST – "On Rainy Days"
"Totoga" (Infinity Challenge)
---
NETIZEN REACTIONS

Koreaboo has collected reactions from Netizens who commented on the original article from our Korean source. The below comments are the most popular comments at the time of this article being published.
---
[+ 104, – 16] "On Rainy Days" is like a pension for BEAST. It's been 4 years since they released this song but whenever it rains, it always shows up on charts. There aren't many songs like this ㅋㅋㅋㅋ Daebak.
[+ 87, – 12] Lion Heart is such a good song.
[+ 78, – 7] SNSD's concept was so good during Lion Heart
Source: Pann
Share This Post