Still cuts of Tiny-G's Dohee for "Tomorrow Cantabile" released
Stills from the set of the KBS2's new drama featuring Tiny-G's Dohee have been released! Dohee is currently appearing in KBS2's new rendition of the popular Japanese manga series "Nodame Cantabile".

Dohee plays a music student named Choi Min Hee who plays the double bass. She catches people's attention with her beautiful long hair and her youthful face. In the photo, the bass looks huge compared to her petite body but only further amplify her cute factor.
Even while clutching such a huge instrument, Dohee does her best to portray her character, successfully bringing out the charm of Choi Min Hee.
Meanwhile, make sure to check out Koreaboo's review for the premiere episode of Tomorrow Cantabile.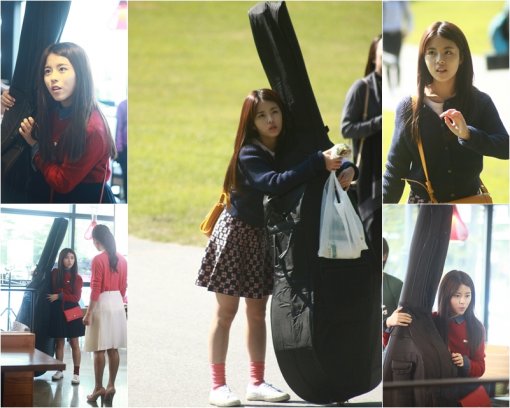 Source: Sports Donga, Sports Seoul
Share This Post