Still image of Suzy in the movie "The Hymn" revealed
The still image of Miss A's Suzy in the upcoming movie The Hymn has been revealed.
A still image of Suzy in the movie The Hymn was uploaded to a website and has gone viral. Suzy is currently known to be filming for the movie The Hymn (Dorihwaga) as the heroine.
In the still cut that was revealed, Suzy is sitting elegantly in her simple Hanbok (Korean traditional dress). Compared to her original image with pure and white facial skin, the photo shows Suzy's dark tanned skin without any make-up. Previously, Suzy uploaded the behind-the-scenes photos from the movie shooting on her SNS, however, the newly disclosed photo of her is showing a different side of the actress.
Suzy's second movie The Hymn is based on a real story during the Chosun Dynasty about a master of Pansori, Sin Jae Hyo (Ryoo Seung Ryong) and his apprentice Jin Chae Sun (Suzy) who becomes the best female Pansori singer with his guidance.
After the crank up, Suzy said, "I am so glad that we've completed movie shooting without any big troubles. My life as Jin Chae Sun for the past 4 months was sometimes difficult, but it has made me happy. As I did my best to show the new aspects of myself, I hope it receives a lot of love from the viewers."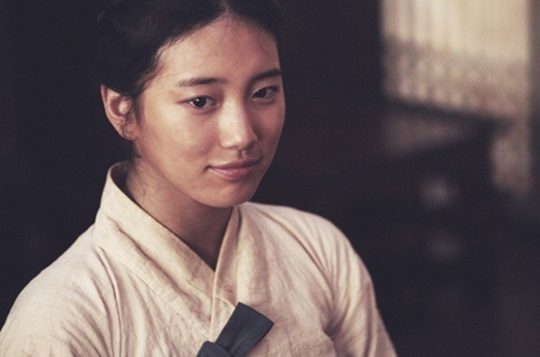 To the still cut, the fans reacted, "Is that really Suzy?", "But she is still pretty. The beauty still remains here.", "Is it how she's supposed to look when she is a Pansori(Korean traditional music) singer?", "Suzy will be the best actress when the movie is released. I can't wait to watch it!"
Meanwhile, the movie The Hymn, which is about the two Pansori singers in the Chosun Dynasty era, will be released this year. The Hymn received much attention even before opening due to the cast, which includes super stars such as Ryoo Seung Ryong, Suzy and Song Sae Byuk in the cast.
Source: NewsEn
Share This Post