Sulli receives overwhelming mixed reactions over show of support for f(x)
Sulli receives overwhelming mixed reactions for expressing her support towards f(x)'s 4 Walls comeback. 
On October 24th, a few days prior to the release of f(x)'s first official release without her, Sulli posted the new logo of the group on her personal Instagram account. The update caught the attention of their respective fans as she reveals that, "I'm supporting f(x) hahaha…" 
Despite being previously bombarded by fans with comments about f(x), the post received mixed reactions, leaving some to speculate on her sudden show of support. Others, however, defended her post and asked fellow fans and netizens to simply respect her decision instead.
Meanwhile, f(x) is set start their activities for 4 Walls following its official release, while Sulli plans to focus on her upcoming acting projects.
(https://instagram.com/p/9NNjYYREZG/) – deleted in November 2015 through hack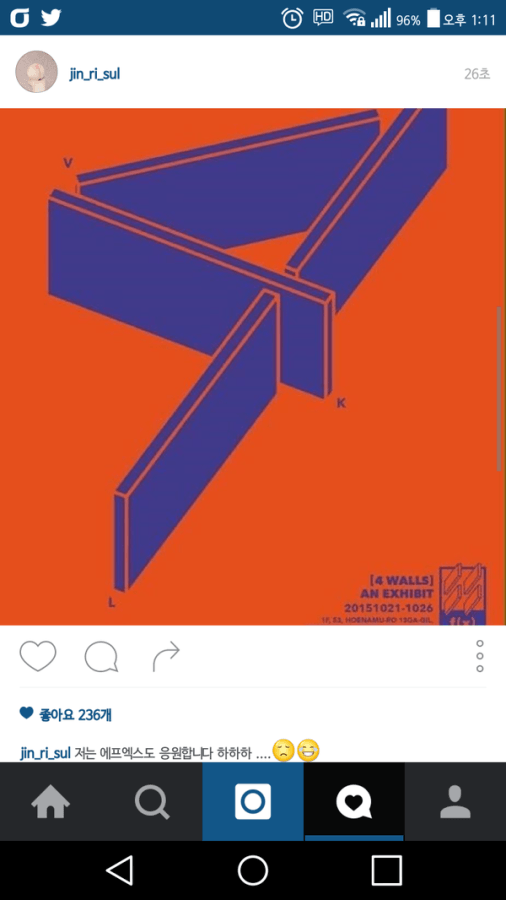 Source: Pann
Share This Post