Sulli's Latest Weibo Update Hints At Her Return To Social Media?
Despite making fans concerned after shutting down her public Instagram account, Sulli gradually made her presence known by updating her personal Weibo account. 
On May 30th, Sulli updated fans through her Weibo account by uploading a selca taken from her recent shoot in Positano, Italy. Creating an alluring atmosphere, the singer and actress was seen wearing an orange dress, shedding a sexy charm with her exposed neckline. She also boasted a subtle femme fatale charm with her flawless white skin and red lips.
Despite confusing fans with her sudden disappearance on Instagram, Sulli last teased about her photoshoot through CeCi Korea's account.
Meanwhile, Sulli is set to make her return as an actress through the film, Real.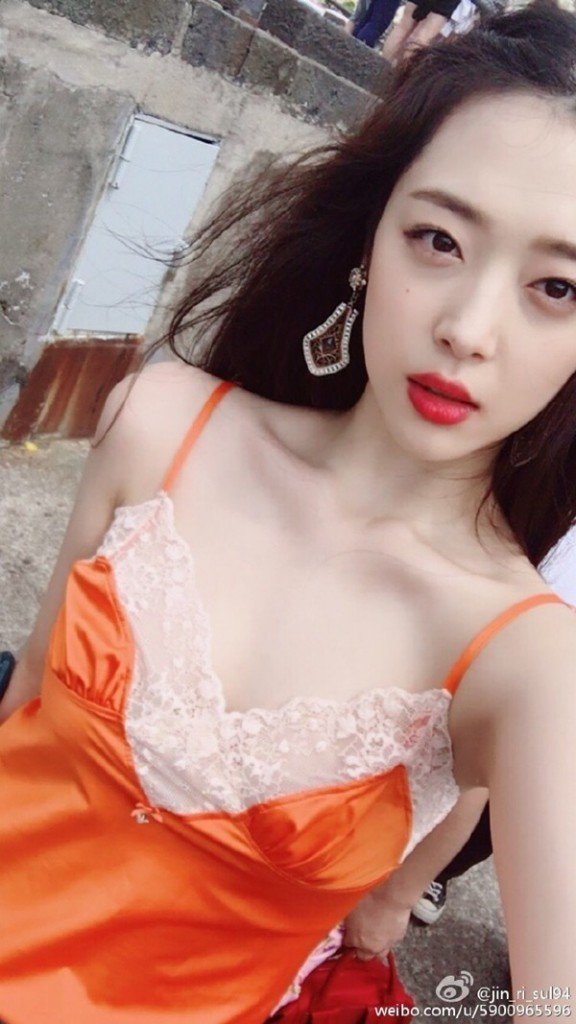 Source: Dispatch
Share This Post