Fans react to news that Sungjae will not participate in BTS's fansign
Fans reacted quite strongly to news that Yook Sungjae will not be participating in BTS's upcoming fansign due to his individual schedule. 
However, fans were not upset, but rather humored, as Yook Sungjae isn't even a member of the Big Hit Entertainmnet group. A notice regarding BTS's fansign included a short statement in regards to Yook Sungjae's individual schedule, but failed to note that Sungjae is in fact part of the group BTOB, and not BTS. Although it is true that the Cube Entertainment artist will probably be attending his own individual schedule during the BTS fansign, fans laughed at the fact that whoever created the notice failed to realize the idol wasn't part of the group holding the event.
Find out what Netizens had to say about this article below!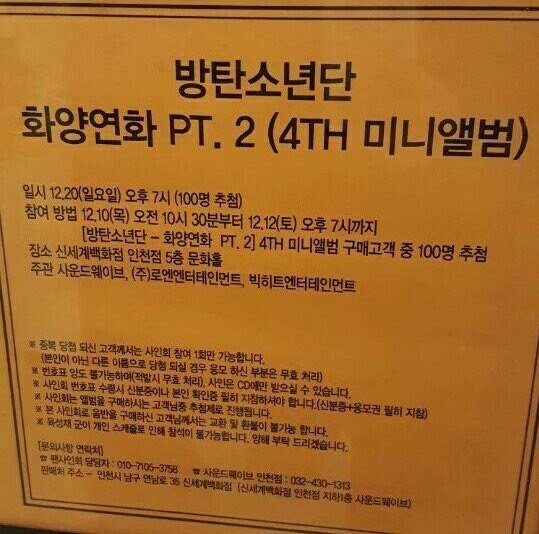 ---
NETIZEN REACTIONS
Koreaboo has collected reactions from Netizens who commented on the original article from our Korean source. The below comments are the most popular comments at the time of this article being published.
---
[+ 75, – 1] ㅋㅋㅋㅋㅋㅋㅋㅋㅋㅋㅋㅋㅋㅋ this is so funny
[+ 70, – 2] LOL at ARMY's response "Huh? of course he's not coming..ㅋㅋㅋㅋㅋㅋ oh right he's BtoB."
[+ 67, – 1] He's BtoB!ㅋㅋㅋㅋㅋㅋㅋ
[+ 68, – 0] Dang we could have seen him at BTS fansign what a shame
[+ 48, – 1] For a second I had no idea what was wrong with the sign ㅋㅋㅋ
Source: Pann
Share This Post