[★TRENDING] Super Junior treats fans to free coffee at "Music Bank" rehearsals
Super Junior proves that they are no "Devil" by treating their fans to free coffee during Music Bank rehearsals today. 
On July 17th, Super Junior arrived at KBS studios in Yeouido armed with mysterious items from a convenience stores. As they made their way towards the studios to rehearse, the members started giving free coffee to their awaiting fans, including journalists who were covering the area as well.
The simple gesture was a hit amongst their fans, and the media too, as photos from the studios eventually circulated online.
Super Junior kickstarted their promotions for "Devil" this week, along with their first set of performances at KBS Music Bank for "Devil" and "Love At First Sight" with Yoona.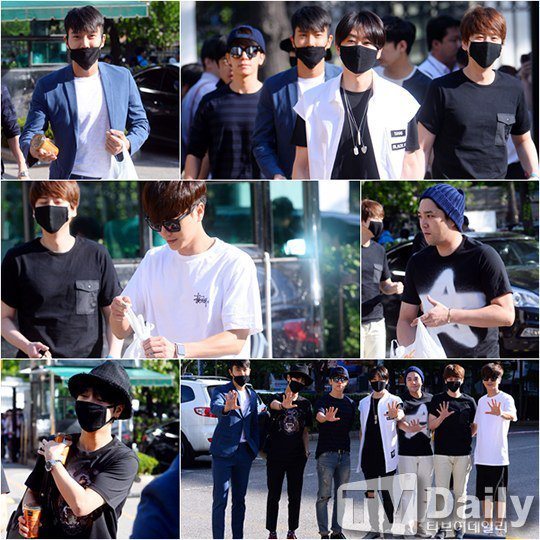 Source: TVDaily and TopStarNews
Share This Post