Super Junior and TVXQ hold collaboration performance
SM Entertainment male groups Super Junior and TVXQ are among two of the most legendary male groups in the modern Korean entertainment industry. 
And while fans are sad that some of the members of the two groups aren't able to promote because of their compulsory military duty, fans were treated to something amazing recently due to that same reason. TVXQ's Changmin recently performed with Super Junior's Donghae and Siwon due to their popularity domestically and internationally. With the three of them being parts of the promotional police unit, fans are definitely excite to see more of their collaboration stages.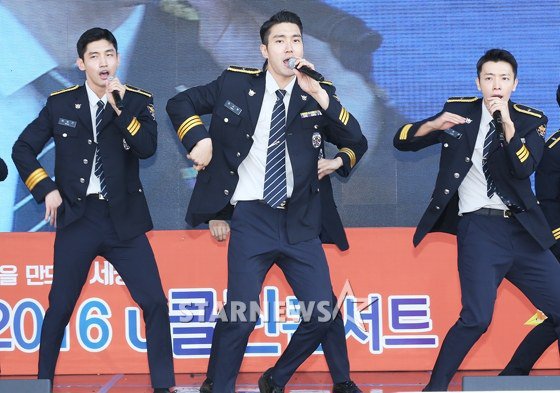 Source: Star News
Share This Post