Super Junior's Kangin and Eunhyuk live the bachelor life for the cover of "MAXIM Korea"
Super Junior members Kangin and Eunhyuk graces two out of the four covers for MAXIM Korea's May 2015 issue, pouring their manly charm out.
Kangin and Eunhyuk are part of a four man bachelor panel along with Kim Jong Min and Jo Se Ho, who takes up the remaining two covers, on MBC's Shin Dong Yup's Bachelor Party, which airs every Thursday at 11pm KST.
Embracing the concept of a bachelor, Kangin is surrounded by two very beautiful women and MAXIM exclusive models Park Mu Bi and Yoon Chae Won, who he pulls closer to himself by the hips as he sits on the couch like a boss. On the other hand, Eunhyuk is by his lonesome in his own cover, but nevertheless will steal your heart away with his manly and seductive charms.
When asked the question, "Are you not concerned with your idol image?", the two Super Junior members answered, "When in Rome, you follow the rules of Rome (When in Rome, do as Romans do). This is MAXIM, so shouldn't we follow the rules of MAXIM?"
Find the full pictorial and interview in the May 2015 issue of MAXIM Korea.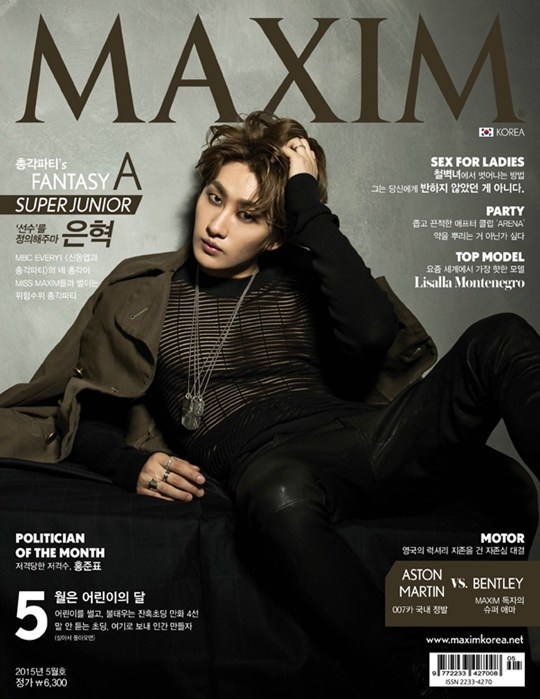 Share This Post