Super Junior's Kyuhyun apologizes for his previous rude behavior on "Radio Star"
After receiving backlash for his previous attitude on Radio Star, Super Junior's Kyuhyun responds to the controversy with Yang Se Hyung and apologizes. 
On the February 17th of Radio Star on MBC, Kyuhyun took the opportunity to explain what had happened when Yang Se Hyung guested on the program two weeks ago. He started his statement saying how worried he was filming for the latest episode and hoped he can pass the episode without creating any issue.
Additionally, he stated that, "I apologize to the viewers for showing my bad side. Looking at it, I'm embarrassed of myself." 
The controversy started following Yang Se Hyung's appearance early this month where he talked about a past interaction with Kyuhyun. However, as the story continued, Kyuhyun was not able to help and defended himself from the comedian's accusation and explained his side of the interaction.
As the debate heated, netizens cannot help but criticise for Kyuhyun's behavior on the program, leaving some to search for his past insults as well.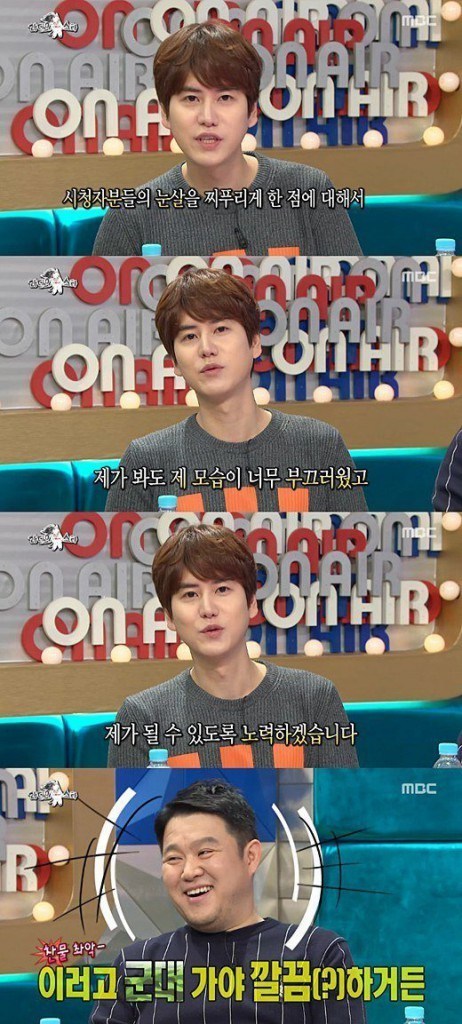 Source: MyDaily
Share This Post