Super Junior's Sungmin and Kim Sa Eun share their photoshoot from recent honeymoon in the Maldives
Newlywed couple Lee Sungmin and Kim Sa Eun have shared with the public some of their honeymoon photos from the Maldives!
On January 12th, elegant photos from Sungmin and Kim Sa Eun's recent honeymoon have surfaced on the web, garnering the love and support from many fans and netizens around the world.
The newlywed couple is seen wearing matching  blue and white striped outfits and posing in front of many different areas and attractions at the Hideaway Resort located in the island of Maldives.
The couple is also seen walking along the shores of the Maldivian Indian Ocean holding hands and appearing to be very happy while in the presence of one another. In other photos, both Sungmin and Kim Sa Eun are looking  romantic as they enjoy their time together.
Photos of what seem to be from a romantic candlelit dinner shows Kim Sa Eun's beauty as she looks at her menu and poses for the camera, speculated to be photographed by her husband Sungmin.
Many fans and netizens who have come across the photos have written comments such as, "The two look really happy… I'm happy for them!" "Look at their clothes. Were they trying to match? It really fits with the clear blue skies behind them," and, "Looks super fun and romantic… they are very lucky to have each other! Congrats again!"
The two stars first met during the set and rehearsal for the South Korean musical, Three Musketeers, and held their wedding march on December 13th, 2014.
Check out the honeymoon photoshoot below!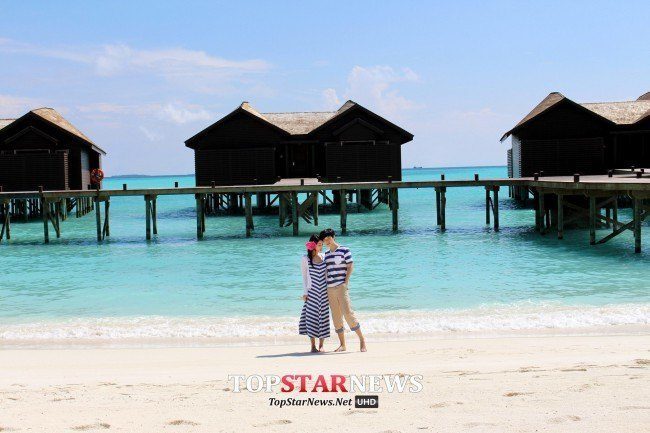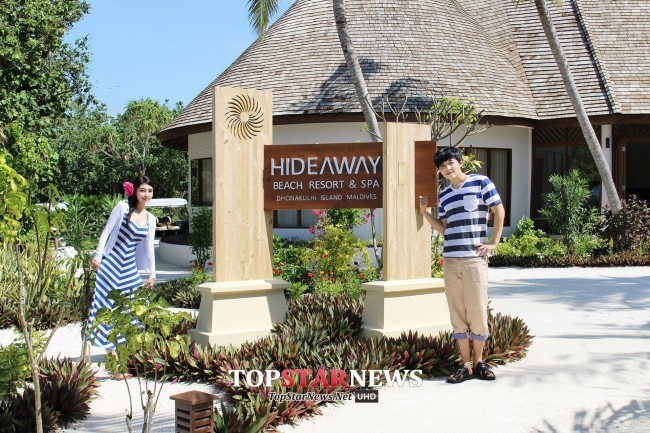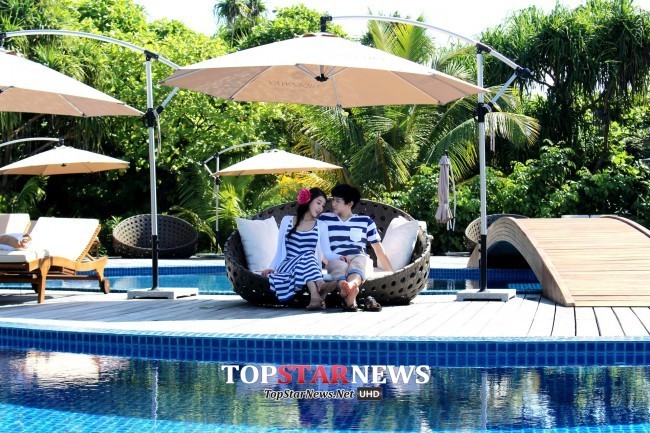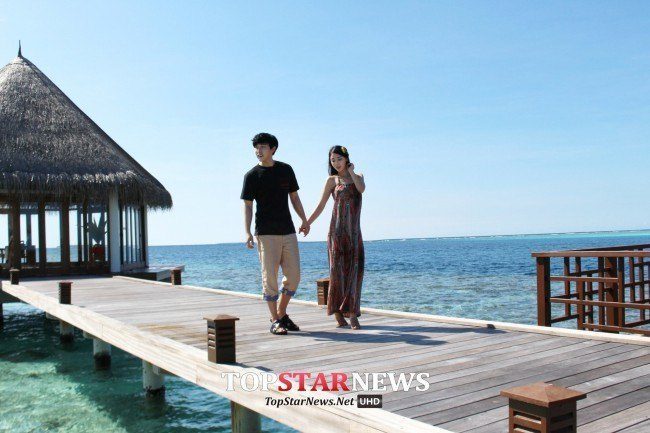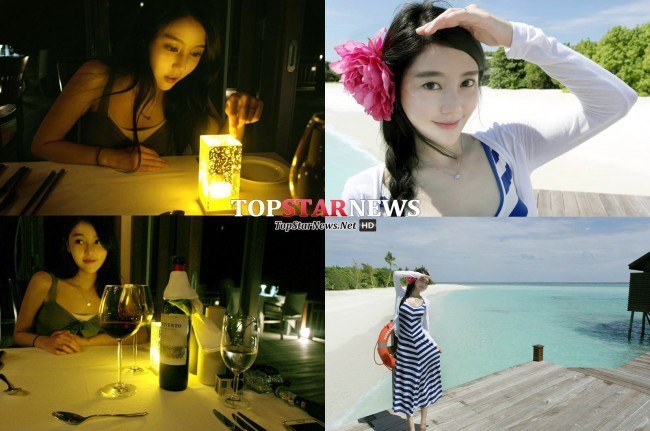 Source: Top Star News
Share This Post