T-ARA Jiyeon's look alike, North Korean refugee Kim Ara, appears on SBS "Star King"
Recently, a beautiful North Korean refugee named Kim Ara appeared on the SBS entertainment show Star King, and received a lot of attention for looking similar to T-ARA's Jiyeon.
The Star King episode aired on October 18th and featured a star budded panel including Kim Jong Min, Cho Sae Ho, Kwang Hee, SECRET, Teen Top, Tahiti, and many more.
The lovely ladies from Pyeongyang United Arts Members performed a fancy stage. Among those members was "Beautiful North Korean Refugee" Kim Ara, who garnered all of the men's attention for her similar looks to T-ARA's Jiyeon. Kim Ara even performed T-ARA's cute yet sexy song "Sugar Free".
Unlike her group's soft girl-like image, Kim Ara showed a bold and witty personality when MC Kang Ho Dong posed her various questions.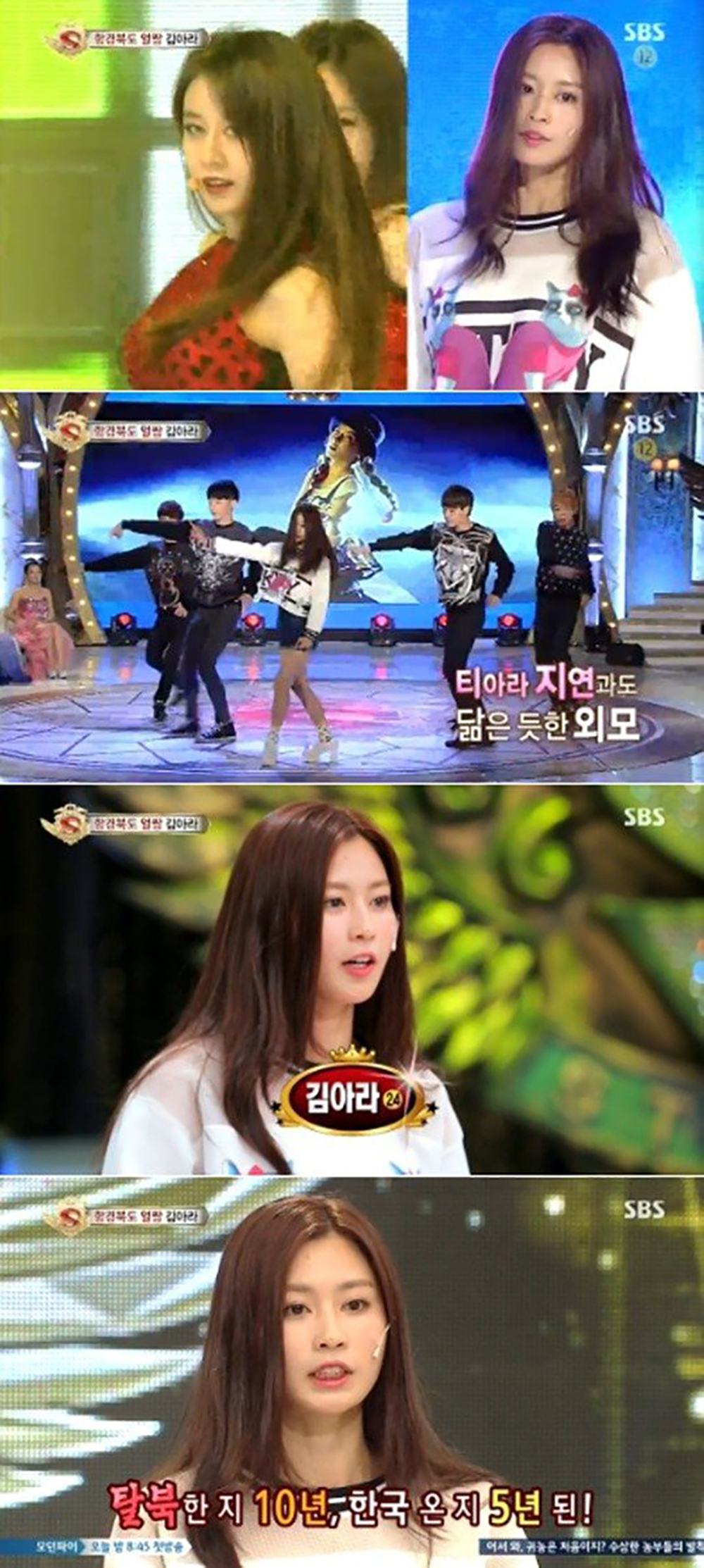 Source: TV Daily
Share This Post