Taeyang holds signing event for CK One's 20th anniversary
On October 28th, Big Bang's Taeyang held a fan-signing event at Olive Young at Hongik University to celebrate CK One's 20th anniversary!
A couple months ago, Taeyang was selected to become the one of the new faces for Calvin Klein's global unisex perfume campaign, CK ONE. Since then, he's been promoting the fragrance line on his personal SNS accounts, including Twitter and Instagram, updating his fans of his activities with the brand.
Taeyang is definitely one of the hottest stars in K-Pop right now. Just this past summer, his new song "Eyes, Nose, Lips" became one of the most popular and most covered songs in Korea. Even the 'Nation's MC', Yoo Jae Suk, performed a cover of the song! The singer's 2014 solo concert RISE was also a storming success. In fact, the Big Bang singer is so popular that even stars like Ailee can't resist his star power.
And it appears that Taeyang's popularity is getting recognized globally now too as he was the only artist from the K-Pop industry to be chosen as one of the models among other musicians from all around the globe, such as Dev Hynes, Samantha Urbani, Sya Lou Lou, Kelela, Evian Christ and Soko, as well as artists and photographers such as Ally Marzella, Michael Bailey Gates, Petra Collins and model Edie Campbell.
Did you attend the event? Check out some photos from the event below!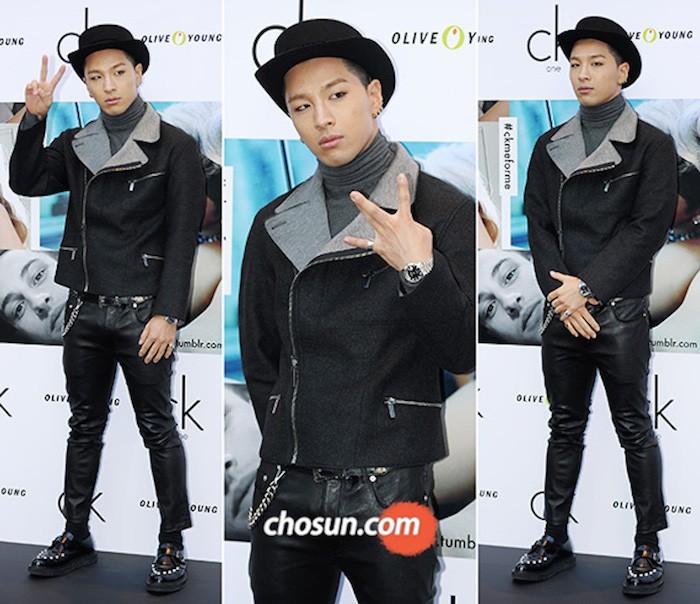 Source: FNNews
Share This Post