[★BREAKING] Tao sues SM Entertainment using Kris & Luhan's lawyer
In breaking news, Tao has finally spoken up officially about his situation with EXO and SM Entertainment.
The now officially-former member of EXO has filed a lawsuit against SM Entertainment for termination of his contract as of August 24th, KST.
Tao filed the lawsuit using the same legal team that is currently representing Kris and Luhan, who were also former member of EXO.
Sina has revealed exclusive photos of the lawsuit paperwork, which we've included below: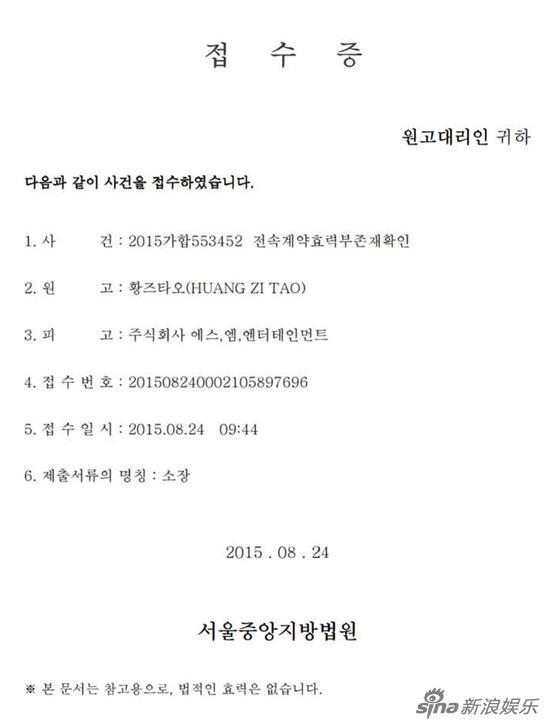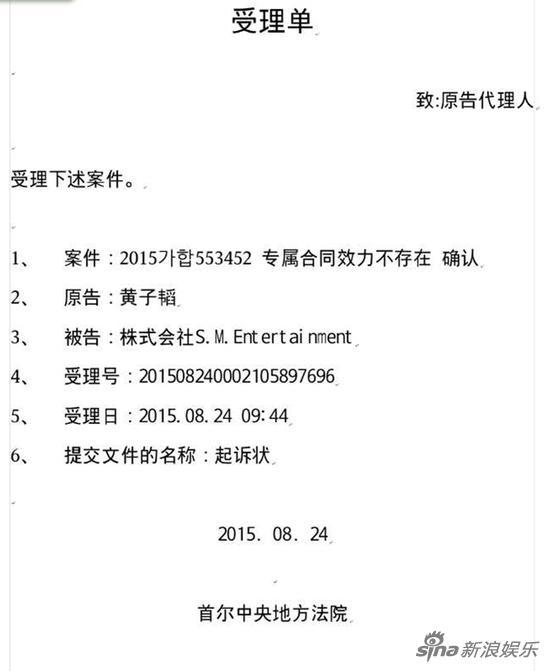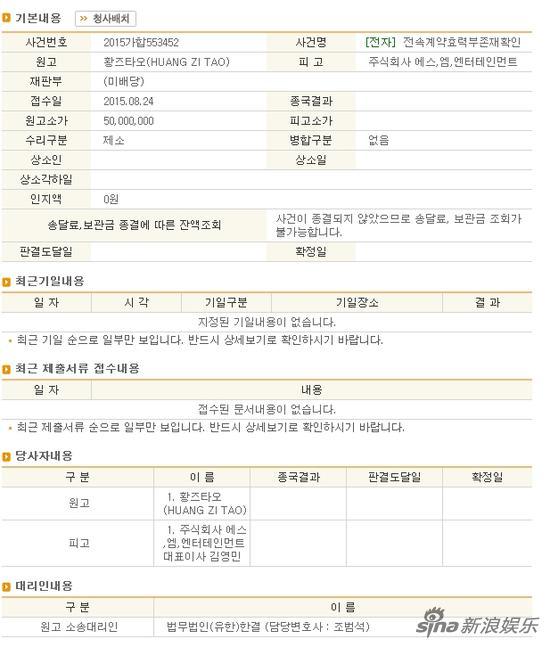 Share This Post