TEEN TOP to comeback with repackage album, "20's LOVE TWO ÉXITO"
 Angels can start to get excited as TEEN TOP will be back in the K-pop music scene in a week's time with a 20's LOVE TWO ÉXITO repackage album!

TEEN TOP received a lot of love from their fans for their EXITO mini–album released in the fall, on September 14th. The song won them trophies on the music shows KBS Music Bank and MBC Show Champion.
To thank their fans, a repackaged version is on its way for an online release on November 10th. Physical albums will also be available for purchase starting November 11th, which falls on Pepero Day, the Valentine's Day celebrated by Koreans. They had also previously revealed a cheeky dance practice video for the title track "Missing" from the EXITO album.
Featuring hip-hop styled songs with grooving rhythms, this repackage album will contain new tracks, including "No", arranged with an acoustic band and is self-composed by C.A.P, which he had earlier performed during their world tour.
Fans will also be thrilled to know that a pictorial book capturing TEEN TOP's candid moments in New York and behind-the-scenes photos at the "Missing" music video filming set will also be included.
At the same time, the group has unveiled a possible cover for their repackage album: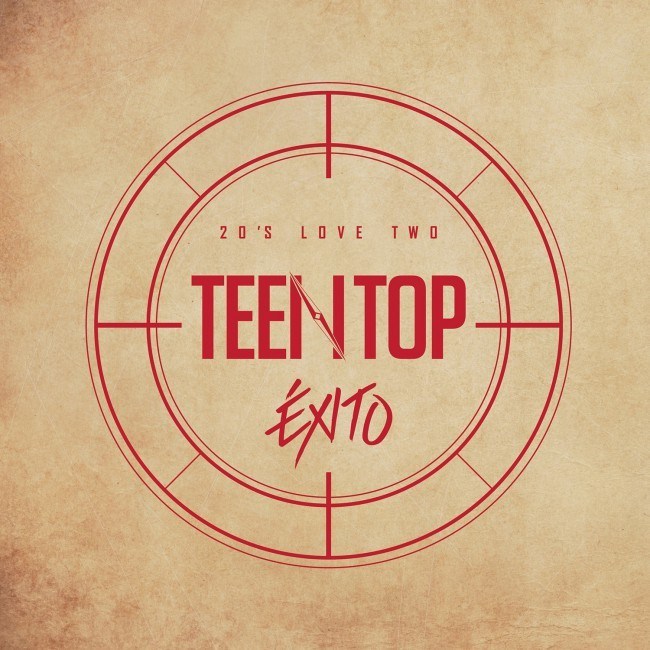 Member L.Joe has expressed his excitement for their upcoming album with a tweet exclaiming "Repackage!!!!!!!!!!!!!!!?!!!!??!???!!!?!?!!!!?"
https://twitter.com/angeljoe1123/status/529469528896335872
In other news, TEEN TOP member Changjo has attended the first script reading for upcoming MBC drama Sweden Laundry and today (November 4th) also marks the birthday of leader C.A.P!
Are you excited for TEEN TOP's repackage album?
Source: TEEN TOP
Share This Post