TEEN TOP joins the April Fool's Day craze through changing Twitter profile pictures
Joining the funny antics of JYJ's Junsu, f(x)'s Amber, Boys Republic, and even NEXON employees, the members of TEEN TOP have changed their Twitter profile pictures to baby photos for April Fool's Day!
Surprising fellow Angel's with the abrupt profile change, each member showcased their cute charms from back when they were only small babies. Ranging from toddler age to babies, scenarios differ from fashionable shots to wearing a traditional hanbok, or even taking a bath, as is L.Joe's case.
Netizens have since then showed great appreciation for their April Fool's Day event, enjoying their beginning charms and huge smiles.
TEEN TOP is currently involved in individual activities with their main vocalist Niel still promoting his first solo album oNEILy. Recently, he had made netizens jealous over his incredible fan service during a fan meeting for "Lovekiller" as well.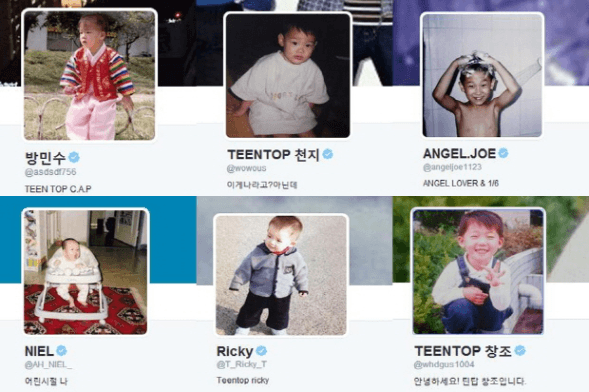 Source: THE STAR
Share This Post