TEEN TOP's CAP Reveals If He Had A Daughter He Would Beat Her And Lock Her Up?
With TEEN TOP having just made their comeback, an old comment from group member CAP has resurfaced. 
On a broadcast, the TOP Entertainment singer explained that if he had a son, he would support him in everything that he wanted to do, earning praise from viewers. However, the singer then jokingly added that if he had a daughter, he would beat her and lock her up at home because the world is cruel. Despite the fact that the statement was made years ago, netizens who rediscovered the incident have criticized CAP for his statement.
Find out what Netizens had to say about this article below!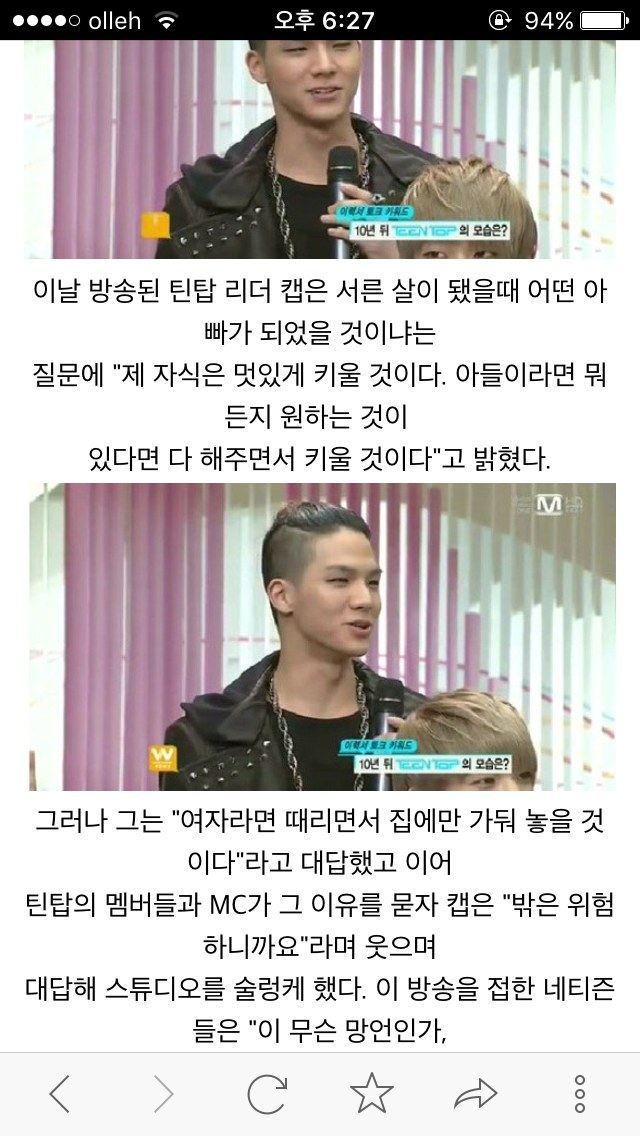 ---
NETIZEN REACTIONS
Koreaboo has collected reactions from Netizens who commented on the original article from our Korean source. The below comments are the most popular comments at the time of this article being published.
---
[+ 631, – 58] Why wasn't this a bigger issue? Because he's a nobody?
[+ 592, – 14] So we should forgive him for that comment because it's been 4 years? So verbal abuse should be forgiven in 5 years, physical assault 10 years and sexual assult 20 years? ㅋㅋㅋㅋㅋㅋㅋㅋ what a world we live in that people are forgiven after a certain amount of time.
[+ 529, – 61] By your rationality, Song Mino shouldn't be criticized because he apologized ㅋㅋㅋ and he doesn't say anything like that anymore GD shouldn't be criticized either because he doesn't smoke marijuana anymore. Stop trying to cover for your idols.
Source: Pann
Share This Post