Tilda Swinton and G-Dragon pose together at private Itaewon trance club party
British actress and fashion enthusiast Tilda Swinton and BIGBANG's G-Dragon were seen attending a private party in Itaewon where the two built a close-knit friendship and posed together for a photo.
In the late night of May 4th through the early morning of the 5th, a private after-party had taken place at a trance club in Itaewon, South Korea where only certain individuals on the guest list for the Chanel 2015 Cruise Collection in Seoul were permitted to attend.
While many celebrities and public figures enjoyed the music, vibe, and each others' presence during the party, many attendees noticed that British actress Tilda Swinton and G-Dragon were sharing a rather special bond together—posing for several photos like the one seen below.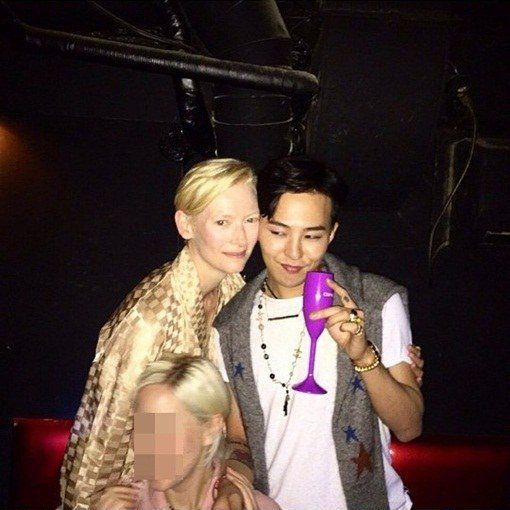 It was revealed that although the British actress politely agreed to taking photos with all other party guests, she and G-Dragon shared a more special time together during the event.
Their bonding did not just end at a few pictures together, though. According to Sports Today, G-Dragon had personally walked Swinton out to her car as she was leaving the party and politely shared goodbyes. Seen in the photo below is the BIGBANG member re-entering the club after saying his goodbye to the actress.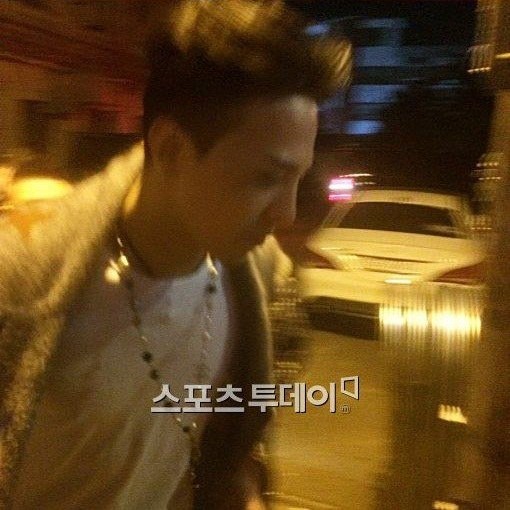 Source: Sports Today
Share This Post