T.O.P goes on a date with Ueno Juri for new drama project
BIGBANG's T.O.P and Ueno Juri got the attention of the public as photos of their date for their upcoming drama surfaced online. 
On June 10th, T.O.P participated his first filming day for his new project with Japanese actress Ueno Juri. Despite locations and schedules of their filming were not disclosed, a number of news agencies still managed to capture few images of the two.
The drama production team was spotted filming in a cafe in Samcheongdong, Han River and more as they strolled around the city as they acted scenes as if they were on a date.
The drama will be about Korean man named Woo Hyun, played by T.O.P who falls in love with a Japanese woman, Haruka, which will be played by Ueno Juri. It is a collaboration between CJ E&M and Amuse Inc., and will be released through international channels late this year.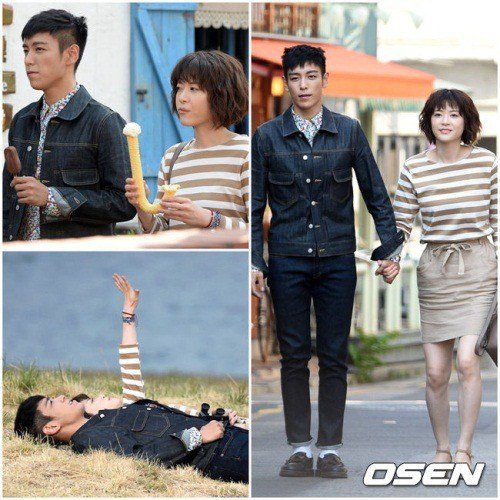 Source: OSEN and Money Today
Share This Post