[★TRENDING] WINNER Nam Taehyun's impolite speech at recent event becomes hot topic
WINNER's Nam Taehyun has suddenly become a hot topic, trending on sites like Nate, Naver, and Daum, after the artist was caught using impolite speech towards fans as he motioned them to be silent at a recent event.
On November 22nd, popular rookie male idol group WINNER attended the GS& Concert 2014 held in Songpa-gu, Seoul at the Jamsil Gymnasium, where PSY, SISTAR, Girl's Day and Ailee also attended.
There, the group was greeted by their loving fans, who screamed out their excitement as leader Kang Seungyoon began his greetings. His voice was drowned out from the intense cheering, when Taehyun suddenly, but  firmly said, "Speaking here! (얘기하잖아)." Seungyoon seemed perplexed at the sudden interjection from his fellow member.
Since then, videos of this event were uploaded on an online community board with the titles, "WINNER Nam Taehyun's Banmal (위너 남태현 반말)."
From this, netizens once again dig up past rumors of Taehyun's bullying past as they commented, "For a rookie, Nam Taehyun has a lot of controversies," "Even children use polite words when making a public speech," "Did he just scream with an annoyed tone?", and "It's just the matter of the tone."
Some netizens defended Taehyun, saying he was merely teasing fans, while others dismissed him for his impolite speech.
See the video below.
http://youtu.be/bSyCQ_nRo9I?t=5m50s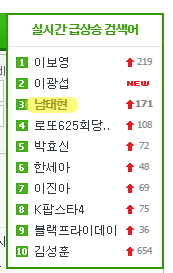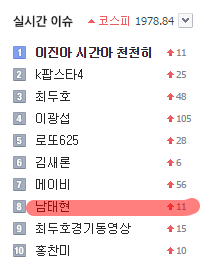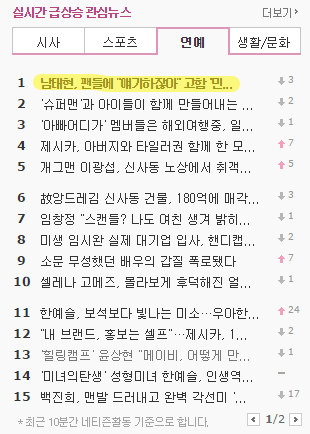 Source: MBN TV, Aha TV and Seoul Economy
Share This Post