Tumblr officially recognizes K-Pop fans with category for "Year In Review"
K-Pop fans on Tumblr have been officially recognized by Tumblr as the blogging site just added a "Most Reblogged K-Pop" category in its Year In Review!
As 2014 comes to a close, Tumblr has compiled a list of the top posts on the site for the year, sorting them by different categories such as most reblogged music genre and songs. The results are determined by analysis of a number of factors including the total number of posts and tags, both original and reblogged, web traffic, and growth of followers over time.
Topping the list of "Most Reblogged K-Pop" for 2014 are EXO, BTS, and B.A.P. In addition, K-Pop was the third most reblogged music genre on Tumblr and f(x)'s "Red Light" was one of the most reblogged songs on Tumblr, among other songs such as Nicki Minaj's "Anaconda," Taylor Swift's "Shake It Off," and One Direction's "Steal My Girl."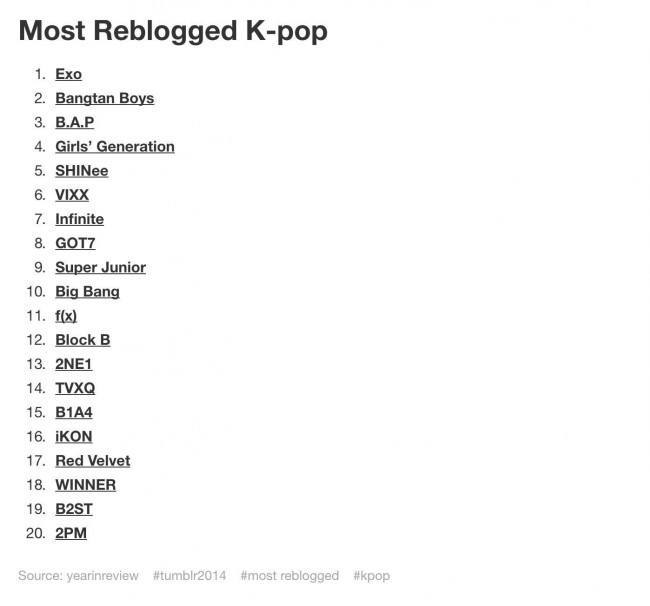 Share This Post