TWICE's Tzuyu Sheds Tears On TV Broadcast For The First Time Ever
Despite being only eighteen years old, TWICE's Tzuyu has earned a reputation in her group for being the mot in control of her emotions. 
In fact, even after her group won eleven music show trophies for their first comeback "Cheer Up," fans noted that Tzuyu was able to hold back her tears and only express happiness with each win. However, on a recent episode of variety show Please Take Car of My Refrigerator, in which she and fellow group member Jungyeon appeared as guest stars, Tzuyu shed tears on television for the first time.
After eating a Chinese dish prepared by one of the chefs on the show, Tzuyu failed to hold back her emotions and broke down in tears as cried that the food reminded her of her mother, who's currently back home in Taiwan. At the sight of her tears, many fans expressed sympathy with Tzuyu, who's been training in Korea since she was fourteen years old.
https://www.youtube.com/watch?v=YFyNshvu8vg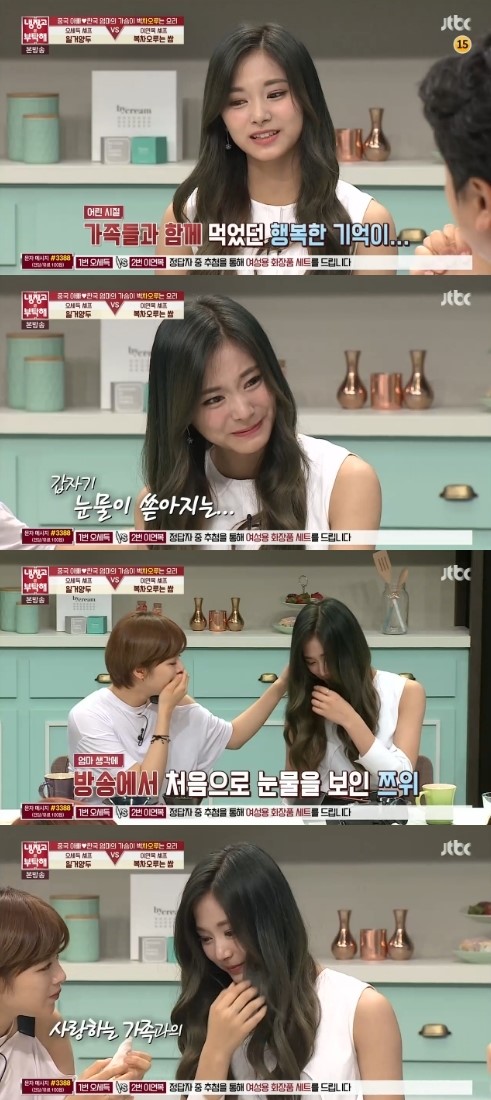 Source: X Sports News
Check out this video of some of Tzuyu's funniest moments below:

Share This Post