[★TRENDING] Victoria shares photo of KHUNTORIA chocolate gifts post-Tiffany breakup
Fans are in a frenzy after f(x) member Victoria shared a photo of chocolates she received from Khuntoria fans on her Weibo recently.
Posted on June 14th, Victoria shared an adorable chocolate candy package and gift in the shape of a pig. The bottom candies lining read out "Khuntoria." Only using three little pig emoticons on her post versus using actual text, Victoria has gotten Khuntoria fans excited at the sudden post.
Khuntoria is a nickname given to the virtual couple consisting of 2PM's Nichkhun and f(x)'s Victoria during their stint on MBC's We Got Married June 26, 2010 through April 2, 2011. The couple was highly popular, and even four years later, remains in the heart of many fans.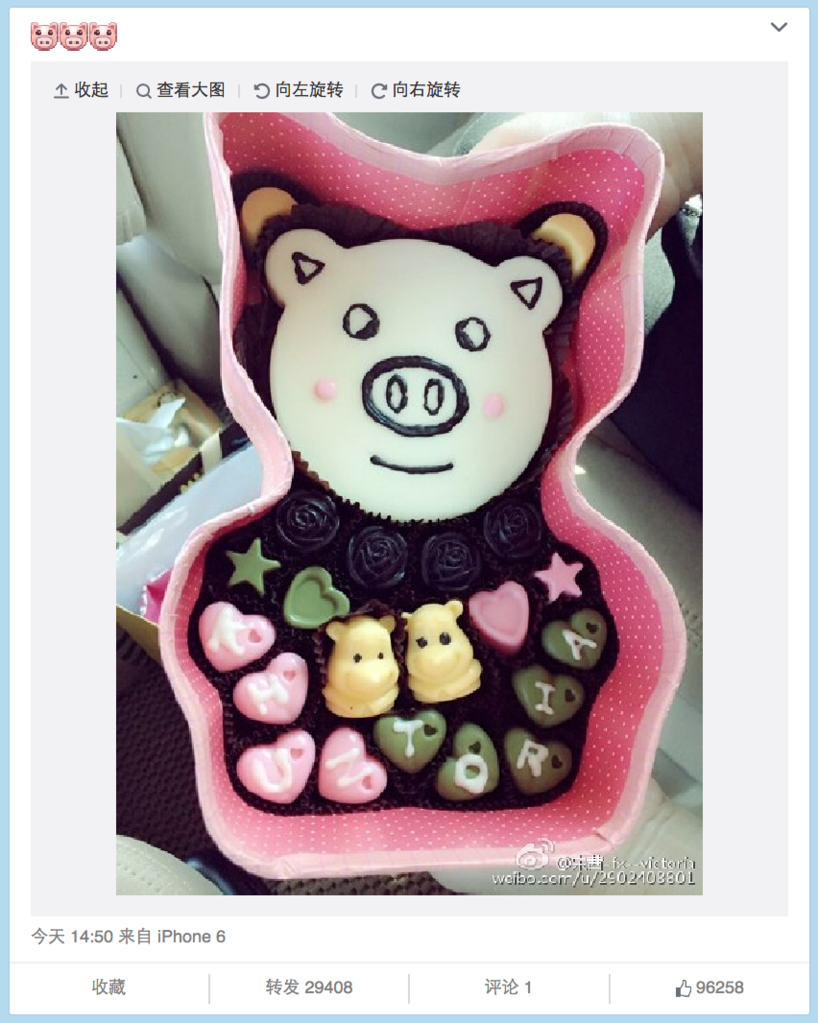 Source: Victoria's Weibo
Share This Post