[★VIDEO] AOA's Choa belatedly covers "Let It Go"
AOA's main vocalist Choa performed a live version of "Let It Go" on MBC's variety show My Little Television on February 8th.
As one of the hit songs from Disney's movie Frozen, the sensational OST track swept the whole of South Korea since the movie's release in 2013. Originally sang by Idina Menzel, "Let It Go" has been covered by numerous K-Pop artists, including Ailee, Hyorin, Sonnet Son, Kiss&Cry's Dia, Lee Yubi, DAVICHI's Lee Haeri, and Bob Girls' Dahye.
Despite being late to the game, AOA's Choa still gives it a try at the original English version of "Let It Go." While wearing a long orange wig, she so immersed in her emotions that she missed a few lines to the lyrics, but quickly switched into impromptu Korean lyrics, as though they were part of the original song.
The studio was also filled with smoke halfway through the music, but as soon as the music was back on, Choa exploded with her powerful vocals once again.
Choa also mentioned, "I was planning to sing "Let It Go" at the concert, but my vocal condition was not so good, so I was not able to sing it."
In other news, AOA has just released the full length promotional music video for the Japanese version of "Like a Cat" and is about to reveal more about themselves through a new reality show, starting February 26th.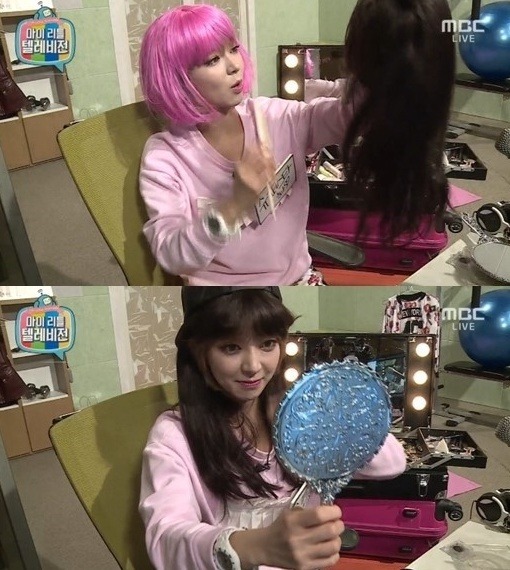 https://www.youtube.com/watch?v=j8fTiEQ11wo
Source: xportsnews
Share This Post