[★VIDEO] VIXX takes #1 on SBS Inkigayo + trends on Twitter for the win
#error3rdwin takes the top place in Twitter's worldwide trends, as VIXX takes home the 3rd trophy for their new song "Error" on SBS Inkigayo!
VIXX is on a roll with their comeback, as they have won first place on October 26th for the third time since they started promotions, the first being on MBC Show Champion, followed by KBS Music Bank, with the third being on Inkigayo.
This win marks their sixth win overall in their careers, a great milestone for the boys as they continue to grow musically. This has resulted in fans all around the world to combine forces, and get #error3rdwin trending as the #1 trend worldwide on Twitter.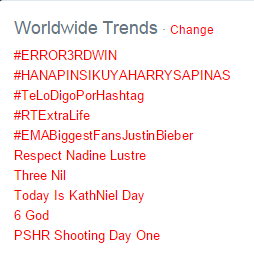 It truly was a touching moment when the MCs announced VIXX as the winner, as leader N went ahead to convey his heartfelt acceptance speech, saying, "First of all, we are so thankful that we were up against such amazing seniors. Thank you so much Starlight for bringing us first place. We are still lacking, but thanks to your love, we have achieved first place. We will try our best to be the VIXX that can return all your love. And also.. Taekwoon! Jaehwan! Wonshik! Hongbin! Sanghyuk! I love you!", expressing their gratitude through happy tears and heartwarming hugs.
Check out the clip below to see VIXX winning first place, against Girl's Day and Seo Taiji!
Share This Post