Who did it better: MONSTA X or SEVENTEEN?
MONSTA X and SEVENTEEN battled for the attention of their fans as they made their way towards Music Bank rehearsals and recording. 
Attending their rehearsal and pre-recording session on Music Bank on September 18th, MONSTA X and SEVENTEEN respectively surprised their fans with a special fan service. SEVENTEEN started the little festive atmosphere by doing a short number before posing for a series of jump shots for their waiting fans.
MONSTA X, on the other hand, appeared dressed in traditional clothing and handed out free bread and treats to their fans, causing quite an adorable commotion in the area.
Meanwhile, MONSTA X and SEVENTEEN joined CNBLUE, Fly To The Sky, Red Velvet, Jessi and more for this week's episode of KBS Music Bank.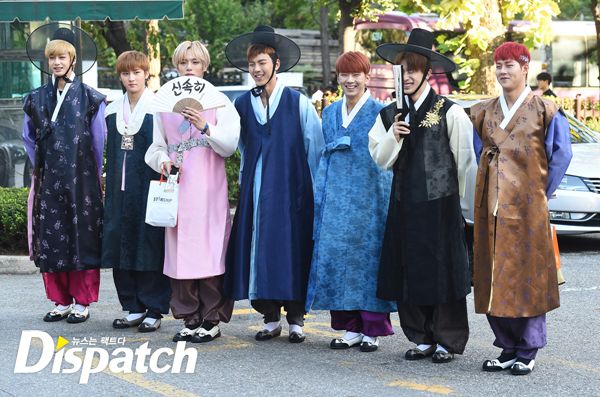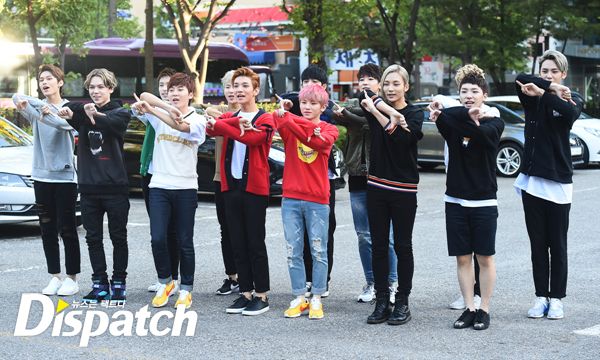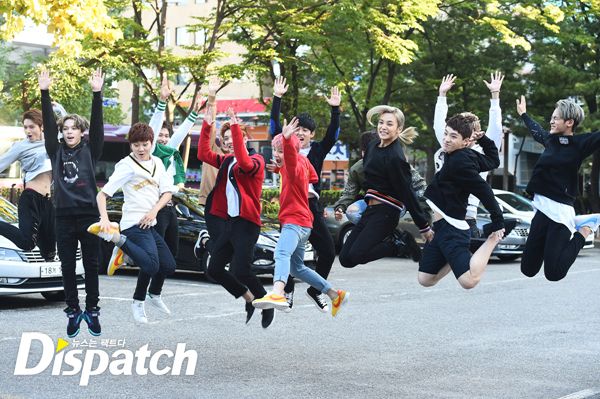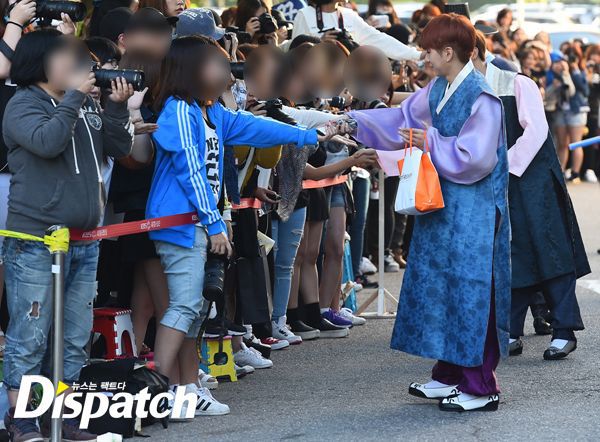 Source: Dispatch
Share This Post