Will BIGBANG appear on MBC "Weekly Idol" after humorous blackmailing threat?
MBC's Weekly Idol has congratulated BIGBANG on their comeback with a rather hilarious and subtle blackmailing threat on their official Twitter account.
On May 5th, Weekly Idol uploaded two peculiar photos onto their Twitter account with a message that reads, "Weekly Idol congratulates BIGBANG on their comeback as a whole group [of five members]."
The first photo shown within the tweet is a screen capture of member G-Dragon's past appearance on the show back from December 2013, seen below.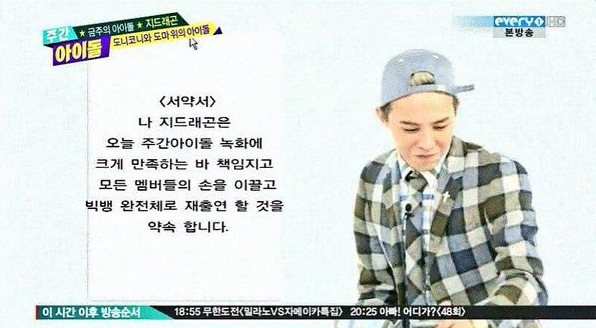 The shot displays a segment from that day's episode where G-Dragon makes an oath to later bring the rest of the BIGBANG members out onto the show in the near future.
The text in the photo reads as follows:
"<OATH>
As I, G-Dragon, am very satisfied with the filming of today's Weekly Idol, I promise to take full responsibility for holding the hands of every BIGBANG member and dragging them out to appear on this show as a whole, complete group in the future."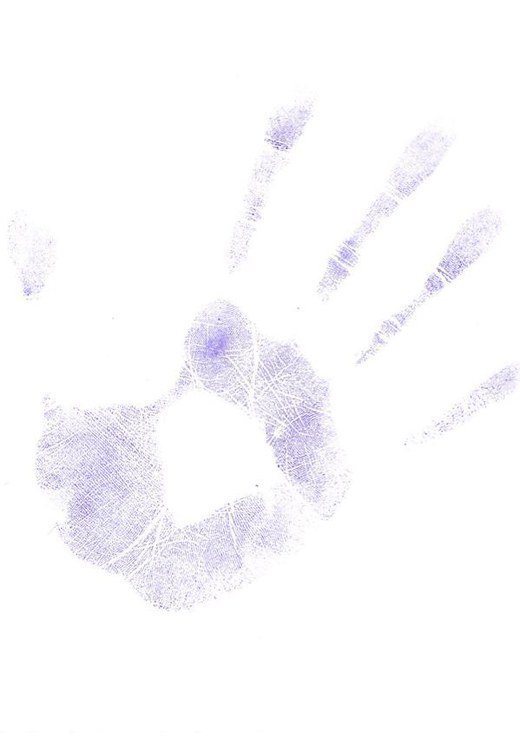 The second photo included in Weekly Idol's tweet, seen above, is a scan of G-Dragon's hand print that was taken during the filming of that day's episode as an official signature for the oath that was made.
Many netizens and fans who have come across this tweet have shown positive reactions and stated that it seems like a rather humorous blackmailing threat on MBC's part to somehow get BIGBANG to appear on their show.
Some netizens have left comments such as, "Kekekekeke Looks like BIGBANG is going to have to come out on the show after all," "Please come out, BIGBANG!" "It'll definitely be worth seeing BIGBANG as a whole on Weekly Idol," and, "If they aren't going to come out on this show, they should at least appear on Running Man."
What are your thoughts on MBC's silly actions?
주간아이돌이 ⭐️빅뱅의 완전체⭐️ 컴백을 축하합니다 ☺️🎉 pic.twitter.com/tfR5sJxLd1

— 주간아이돌 (@bestIdolone) May 5, 2015
Share This Post