Women rank the hottest eight male hairstyles
A new thread on the forum Instiz has gained popularity as it highlights the fashion preferences of women: in particular, it gives the top eight hairstyles that women like on men.
The eight hairstyles are accompanied by images showing chic and fashionable executions, proving why these are believed to be the most popular and loved hairstyles.
Since hair can often make or break a look, much care should be taken when selecting a new hairstyle. The list below shows hairstyles that can go with different styles such as street, innocent, preppy, playful, and more.
Going from eighth place to first place, they are as follows:

Eighth Place: Snap Back Hair Style
Seventh Place: Bowl Cut
Sixth Place: Pomade Hair
Fifth Place: Regent Cut
Fourth Place: Dandy Perm
Third Place: Split Down the Middle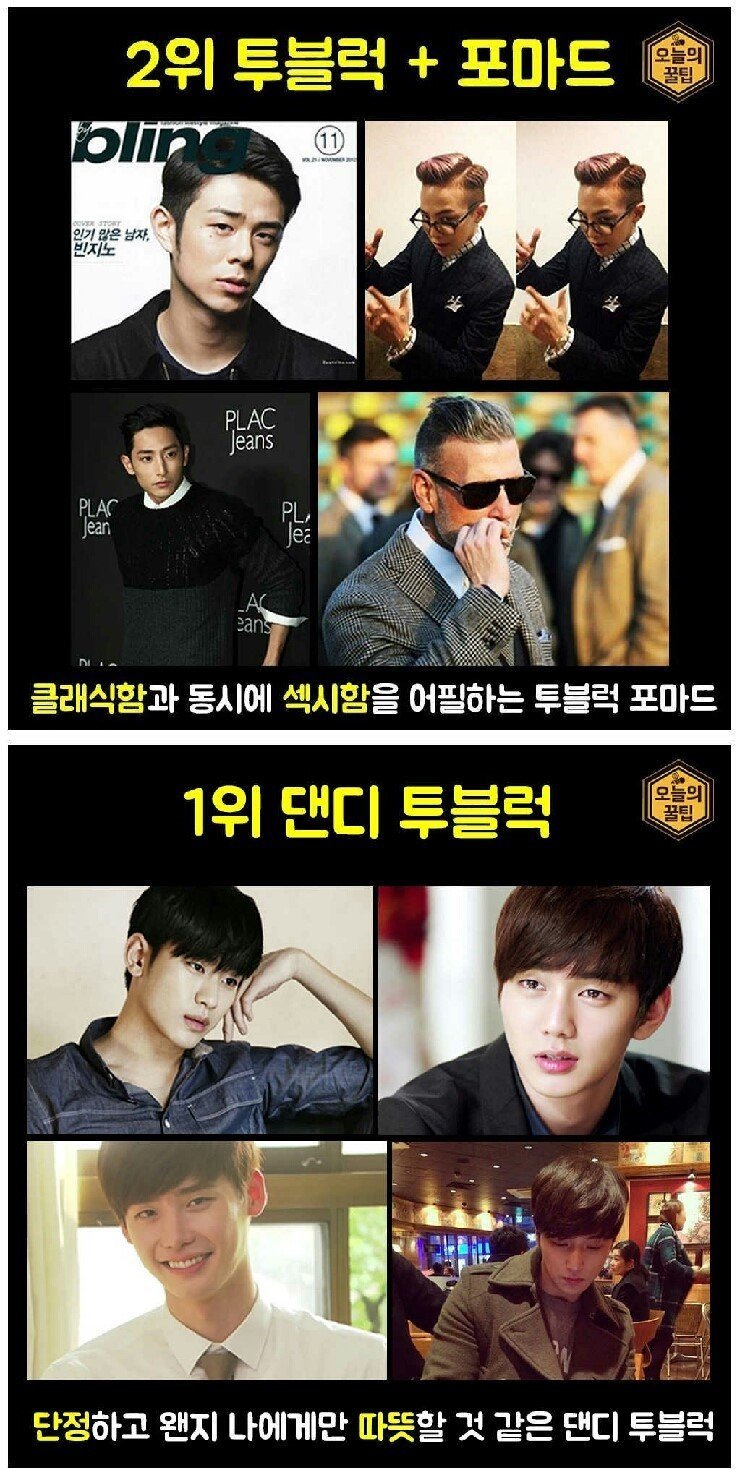 Second Place: Two Block Pomade
First Place: Two Block Dandy
Source: Instiz
Share This Post