Who Wore It Better: Sulli vs Sohee
Dispatch has recently put another fashion clash into the limelight as idols Sulli and Sohee pull off the same outfit with different styles.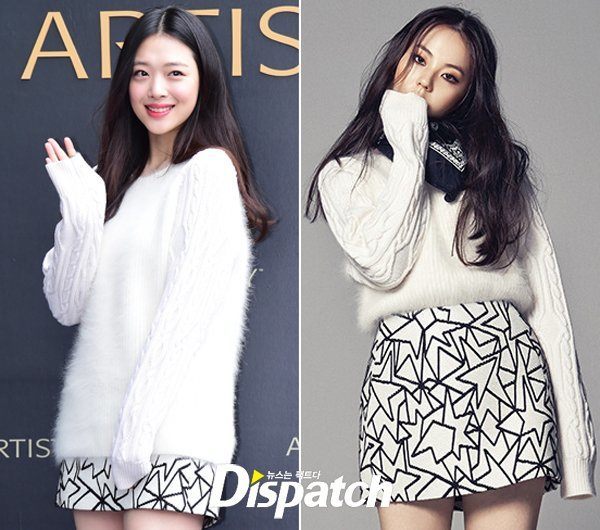 The two female artists pair a long white knit sweater with a patterned black and white miniskirt. This trendy look is perfect timing as the cold season is hitting very quickly.
Sulli completed the look with black boots, using her milky white skin as a contrast. Sohee on the other hand, took a sportier approach in rolling up her sweater to expose more of the skirt and matching her feet with athletic socks and classic black sneakers. Sohee's slightly ruffled hair, smokey makeup, and accessorized bandana also give off a much different vibe from Sulli's innocent smile and wave.
Source: Dispatch
Share This Post