YG Entertainment planning to take over KFC in Korea
According to recent reports, YG Entertainment is pushing to take over popular fast food chain KFC in Korea. Fans response, however, has not been positive in regards to the news. Rather than congratulating the company for its bold business venture, fans have started criticizing YG Entertainment for lack of focus on their artists, and some even joked that association with the fast food brand can hurt the company and their groups' image. A translation of the post can be found below:
Find out what Netizens had to say about this article below!
According to an investment banking insider, PEF, the 6th biggest fund managing company was pursuing plans to sell KFC Korea to YG Entertainment through CVC Capital Partners. The sale was being negotiated since August but was delayed when the CEO of CVC recently changed. Everyone in the industry agrees however that this sale is still well underway and YG may soon own KFC in Korea.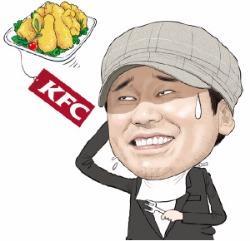 ---
NETIZEN REACTIONS
Koreaboo has collected reactions from Netizens who commented on the original article from our Korean source. The below comments are the most popular comments at the time of this article being published.
---
Just let your artists make comebacks before you do anything else
What happens if YG and KFC join…I can't even imagine
YG please take care of your artists first
That picture though ㅋㅋㅋㅋ
Oh god GD's going to be holding drumsticks and T.O.P's going to be holding burgers  this is going to be great
I can already imagine the boys doing a KFC commercial ㅋㅋㅋㅋ
Share This Post