YG Entertainment teases with 3rd image for "Who's Next"
On October 31st, YG Entertainment unveiled their 3rd teaser image for their next promoting artist, further teasing fans with the their famous tag, "Who's Next".
On October 29th, the second teaser image for "Who's Next" was unveiled, teasing fans with the vague, mysterious caption, "1+1". The most recent teaser image reads "Who's Next? 11.11" followed by "1 + 1 ÷ 1" in bold red font.
While there has been no official statement from YG Entertainment yet, netizens have been making speculations as to who will be coming back on November 11th. One of the first theories to come up involves a possible comeback for either PSY or BIGBANG.
Another theory that has been gaining some traction is a possible duo release by BIGBANG's G-Dragon and Taeyang, who reportedly recorded a music video recently, as photos of the alleged recording spread online.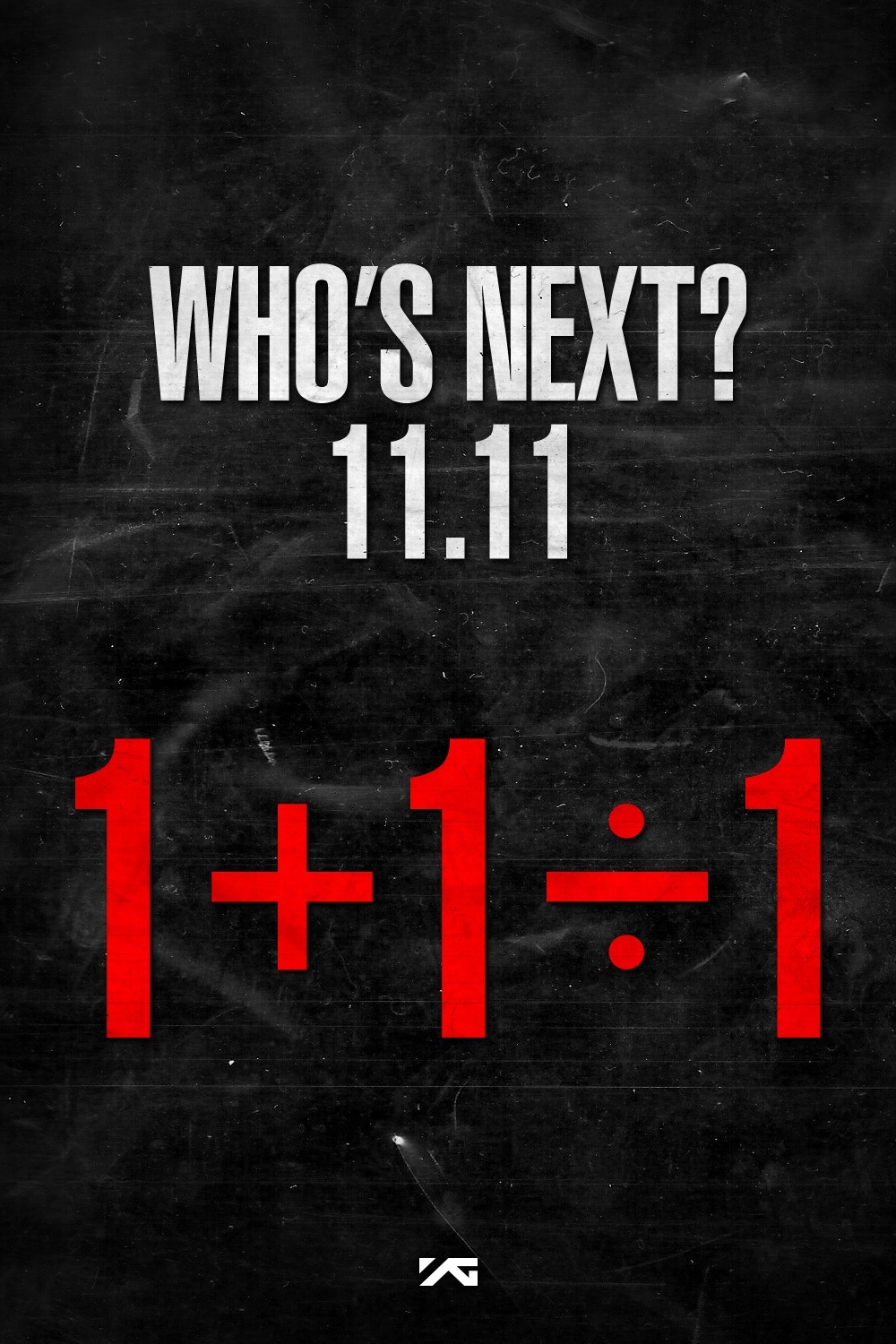 Source: YG Entertainment
Share This Post