Yoo Byung Jae has a huge portrait of Yang Hyun Suk in his room
On the first episode of JTBC's variety show Taste of Others, comedian Yoo Byung Jae gave viewers quite the laugh with a hidden gem in his bedroom.
Whlie Yoo Byung Jae was snoozing away on screen, fans spotted a strange finding in his room. It was none other than a huge portrait of Yang Hyun Suk suited up. The situation almost could not be more comedic as the celebrity was woken up by a cat falling off his bed toward the direction of the portrait.
YG Entertainment representatives found humor in the placement of the portrait as well.
Yoo Byung Jae is joined by a cast of GOT7's Jackson, Stephanie Lee, and Yoo Se Yoon as the reality show takes fans into the personal, day-to-day lives of the stars.
Relive some segments of the show here: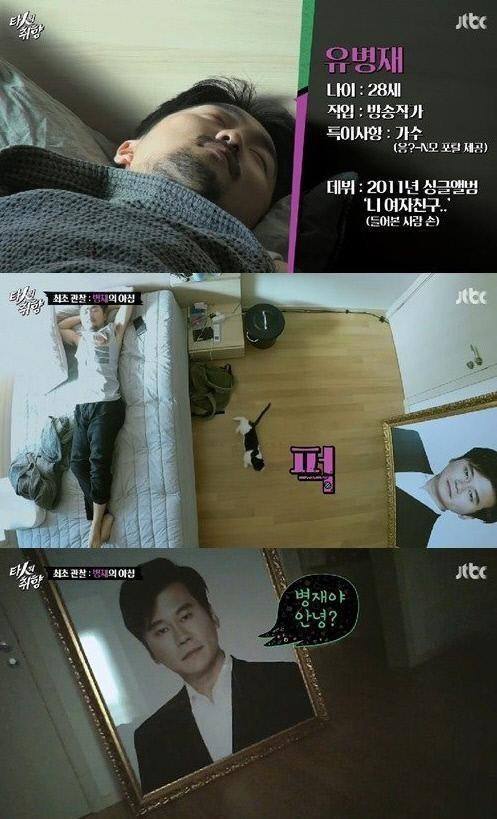 Source: Daily Sports
Share This Post