Yoo Hee Yeol releases jacket photo for Toy's 7th album, "Da Capo"
Yoo Hee Yeol has released the album jacket and tracklist for his one-man project group Toy, who will be releasing its 7th studio album, Da Capo.

His agency Antenna Music revealed on November 10th Toy's 7th studio album jacket cover, which takes the concept of "Night of Seoul." Yoo Hee Yeol can be seen wrapped snugly in a long man's coat and large scarf around his neck as he walks beneath a bridge with a car passing by.
Making his comeback as Toy, Yoo Hee Yeol will be returning with fresh music and his title track "Da Capo," which is an Italian musical term meaning "from the beginning."
The album is highly anticipated because not only is it Toy's first album release since 2008, but also because it is set to feature many of the hottest artists as well.
Da Capo will be released on November 18th, and can currently be pre-ordered on sites such as Yes24, Hot Tracks, and Interpark.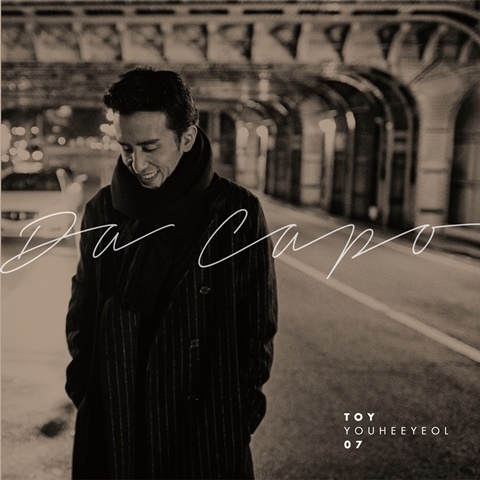 Source: Sports Korea
Share This Post