Yoochun's Rape Allegations Shed Possible Light On Kahi's Past Remarks About Ex-BF's Lies
In the midst of JYJ Yoochun's sexual assault accusations and investigation, netizens recounted an old interview with Yoochun's alleged ex-girlfriend, former After School member Kahi. 
Although it was never confirmed that the two were involved in a romantic relationship, it has become widely believed among fans that the two were indeed a couple at one point in their career. After two more women came forward about being sexually assaulted by the JYJ member in a bathroom, netizens recalled something that Kahi had confessed on a television broadcast a couple years ago.
According to Kahi, who was referring to an ex-boyfriend of hers (widely believed to be Yoochun), "When we first started dating, I caught him lying to me. I asked him how he could just lie to me like that, but he denied it and asked why I couldn't be more understanding. I'm not the type to be understanding of men who go to room salons. Women have this sixth sense, and I could just tell that he was calling me from the bathroom of a room salon. But he lied to me and said that he was calling from a barbecue restaurant. He even had one of his friends try to trick me and make it look like I was being paranoid for suspecting him of lying. "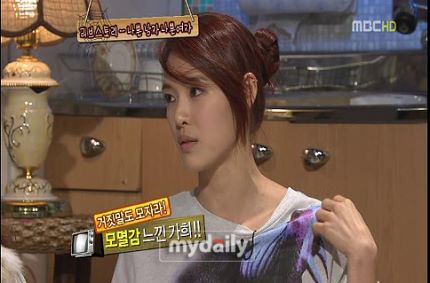 After hearing what she had to say, netizens became more convinced of Yoochun's guilt, with many believing that Kahi was indeed referring to the JYJ member.
Share This Post