Yoona chooses her Top 5 all-time female beauties of SM Entertainment
Girls' Generation's Yoona reveals her choices for the top five SM Entertainment female beauties of all time on Weekly Idol.

Yoona is considered one of the most beautiful idols not only in SM Entertainment, but all of South Korea. Have you ever wondered which celebrities she considers pretty? Girls' Generation recently featured as guests on Weekly Idol where Yoona revealed who she considers the top 5 beauties of all-time in SM Entertainment.
Originally posted on Pann, titled "What Do You Think of Top 5 Beauties of SM By Yoona?" here is the direct translation of the post and netizen discussion below.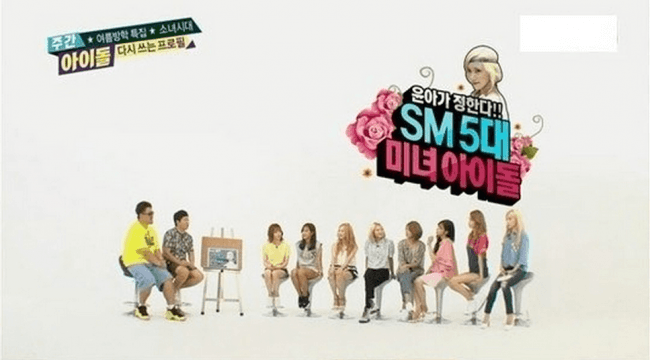 Translation: "Yoona picks them!! Top 5 all-time SM Entertainment beauty idols."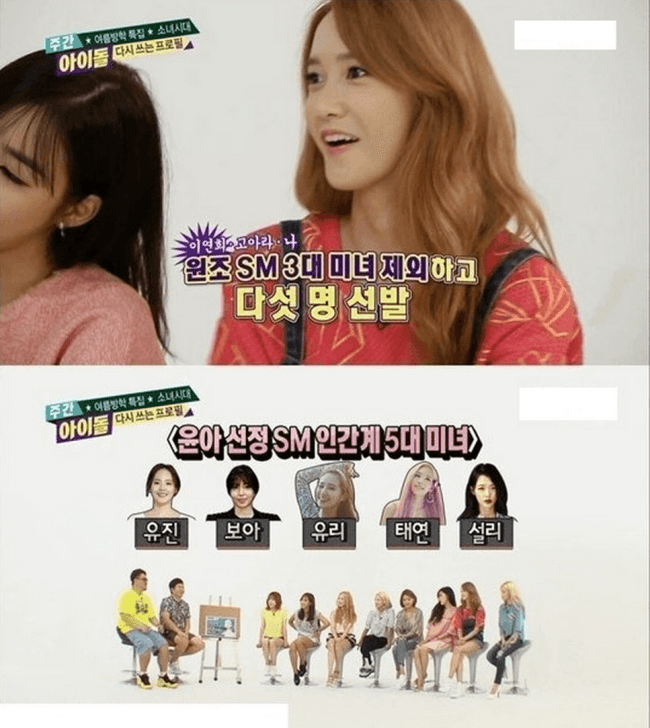 Translation: "Choose 5 people excluding the known top 3 of Yoona, Lee Yun Hee and Go Ara."
"Yoona's picks of the top 5 all-time SM Entertainment beauties: Eugene, BoA, Yuri, Taeyeon and Sulli."
"On 'Weekly Idol,' Yoona had to choose top 5 all time SM Entertainment beauties excluding herself, Lee Yun Hee and Go Ara."
"To be honest I think BoA and Taeyeon needs to come out of the top 5. BoA is pretty but not up to the standard of SM Entertainment and Taeyeon isn't the beauty standard expected from Korea."
"What does everyone think?"

[ +151 / -2] It is Yoona's own personal taste. 'Yoona's choices..' Not that we picked them… Apperances are personal so we can't say anything about it since it isn't official"
[ +132 / -6] To be honest, this person wrote this to diss BoA and Taeyeon hahaha
[ +114 / 91] Personally, I want to take out BoA and Taeyeon and replace them with Krystal and Irene.
Share This Post