Yoona releases additional images from her pictorial for "InStyle" magazine
After gracefully posing with her winter style clothing for InStyle magazine, Girls' Generation's Yoona releases additional images for her pictorial.
Yoona released additional images  in her pictorial from the December issue of InStyle magazine. Wearing her light, pastel colors, Yoona emphasizes that even though winter is beginning, summer colors can still stay in style. With a room that is arranged to match her outfit with pastel colors, the environment emits a warm and cozy feeling. With a wall of shades, Yoona continues to show her love of the colors, despite the weather change.
With her large fuzzy coat and scarf, Yoona makes use of light blue and orange shades of colors and matches them well together in her outfit. Wearing a dress underneath, Yoona displays the idea that no matter what the weather is, it is possible to wear the clothes you like.
Additionally, Yoona also released a CF with Lee Min Ho for Innisfree with a Christmas themed teaser where the two acted as a couple.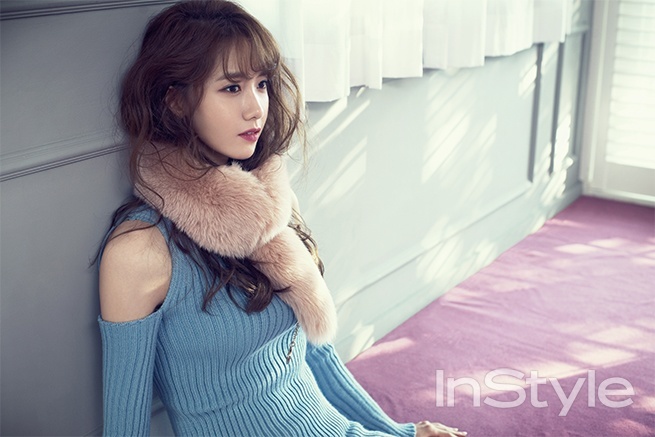 Source: E Daily, KMagazineLovers
Share This Post