Yuk Ji Dam wins over netizens in the latest episode of "Unpretty Rap Star"
Previous Show Me The Money 3 competitor Yuk Ji Dam is making a new name for herself and winning the favor of rappers and netizens alike on Mnet's Unpretty Rap Star.
The latest episode was a fierce competition between the rappers for a chance to feature in a new track produced by Block B's Zico. The winner who took the crown was none other than Yuk Ji Dam, surprising the other competitors and netizens for her noticeable improvement since participating in Show Me The Money 3.
After being ridiculed by netizens for her subpar performance on Show Me The Money in the last year, and gaining a reputation as the "Hip Hop Push-and-Pull Girl," Yuk Ji Dam showed everyone up with her tasteful lyrics and flow on the recent episode on Unpretty Rap Star.
After receiving praise from both San E and Zico, she became the winner of the round. After hearing the judges' comments, the rapper expressed her gratitude and tearfully shared that she had never given up on her music, and that her efforts have paid off.
Netizens have been showing overwhelming support for the young rapper's courage and skills since the broadcast, with comments such as "Yuk Ji Dam must have put in a real effort" and "A mental win for Yuk Ji Dam."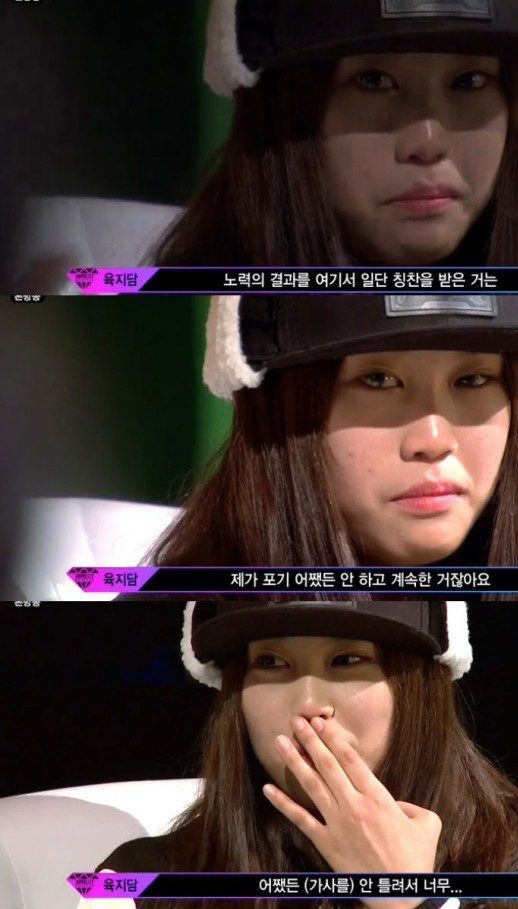 Source: TV Report
Share This Post