Z.Tao gives a heartfelt thanks to fans following the release of his solo mini-album
Z.Tao made a comeback with his first ever solo mini-album just recently, showing off his sweet vocals and another side of himself to fans.
On June 23rd, he posted on his Weibo account, "T.A.O is back to tell about our 'Yesterday' and to share 'One Heart' with everyone. The things I want to say are all recorded in the lyrics, I hope everyone likes it. Thank you to everyone who has been beside me and devoted to me. At this moment, I think we are all very happy. You all gave me your hope, I will give you all a better tomorrow. I love you all. Oh, tell me which song you like, ok?"
Thus far, his mini-album has received many praises and positive comments from fans online who were happy to see him active in the music industry once again.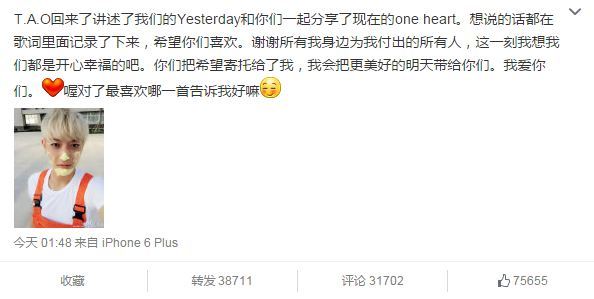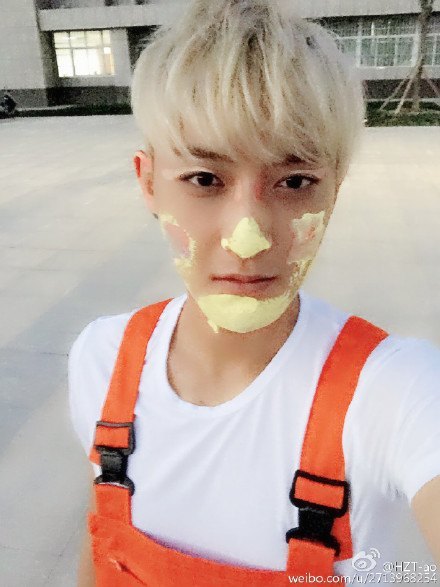 Source: Weibo
Share This Post