ZE:A's Lee Hoo tweets the lyrics of T.O.P's "Act Like Nothing's Wrong"
Since September 2014, ZE:A leader Lee Hoo's (Moon Junyoung) dispute with label Star Empire Entertainment has come to light as the idol posted a series of rants through his Twitter account.

On October 14th, Lee Hoo started counting down with "D-7" as he hinted that something big might happen on October 21st. He also posted a photo that exposed his annual income for the year 2013, but later deleted the photo.
Today, Lee Hoo updated his SNS accounts again, one through his Twitter and another through his Instagram. He first tweeted in the wee hours at 4am KST, "Am I supposed to laugh as if nothing's wrong – BigBang." Those are the lyrics of Big Bang T.O.P's "Act Like Nothing's Wrong". Lee Hoo deleted the tweet just moments later.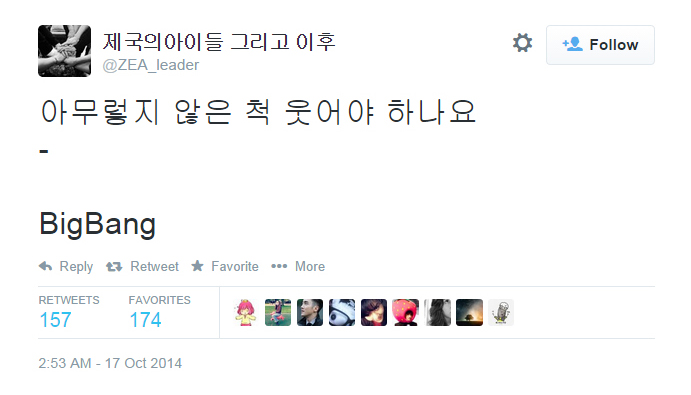 A few hours later, he updated his Instagram with a photo of the 9 members doing a formal Korean sebae bow, against the background "Mazeltov",  ZE:A's debut single back in 2010. He captioned it with "There will be no more worrying days. There will be good days and good news, just keep believing in us as you already have up until now. I want to show you that I am doing well. I am spending time well with my family…and now I am doing the things I could not do previously.."
Stay tuned to Koreaboo as we give you updates on Lee Hoo, ZE:A, and Star Empire Entertainment.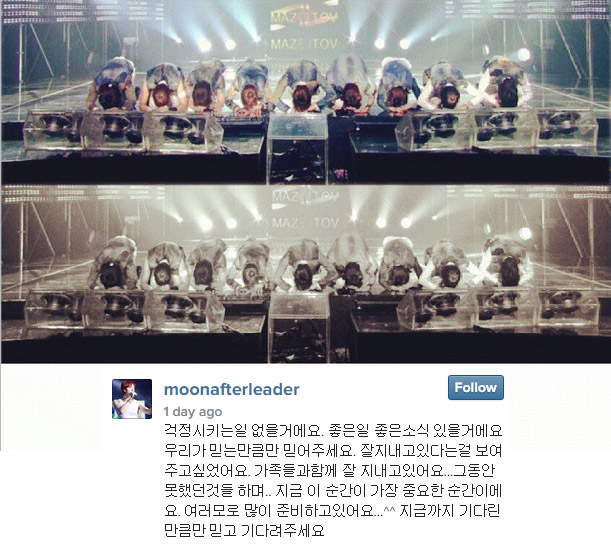 Share This Post