10+ Best Fashion Looks For Petite Girls, According To Korean Men
1. Off-the-shoulder tops
Drawing attention to the shoulders and upper body makes short girls look taller, and men love the silhouette it gives women, especially with long sleeves. Irene is the queen of the off-the-shoulder look, incorporating it into many of her outfits.
2. Denim shorts
Being petite sometimes means having stocky legs, so having them completely wrapped is a fashion faux pas. Exposing the legs and ankles will make the legs appear longer. Denim shorts are the ultimate summer item for petites.
3. Fitted dresses
A high-waisted dress fitted just above the waistline will stimulate men's protective instincts, while balancing the petite woman's proportions to flatter her silhouette.
4. Tennis skirts
Not only are tennis skirts cute and comfortable, they suit all body types. If you're a petite girl who is a bit heavier on the hips or thighs, matching a tennis skirt with an oversized shirt will balance your figure while giving you a cute, feminine look. Pairing it with a blouse also works!
5. Oversized knits or shirts
This is a sexy look for petite girls, as it shows off the legs and the length elongates the body. Different collars and shapes can also enhance the look, covering the upper body but leaving the legs exposed.
6. Pink, white, and more pink
For a lovely, innocent look that men love on petite women, rock pink on pink on white. Layering the color and adding white can break it up if you're not such a fan. Ensuring the tone matches your skin is a big must. IU's pink cardigan follows most of the principles: exposing the legs, elongating the body, and rocking the pink!
7. Long coats
Sometimes petite women worry that if a coat is too long, it will make her appear stunted. But men like the length combined with a short skirt. Lee Min Jung pulls it off by keeping the legs exposed but rounding it off with knee-length boots that add some height and draw attention to the legs. Pairing a long coat with jeans can also work for petite women – try wearing ankle boots.
8. High-waisted skirts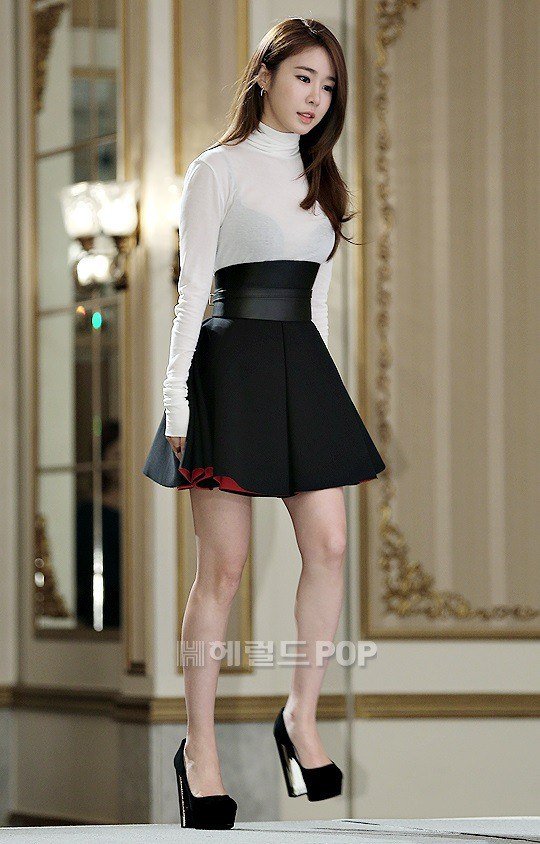 This style draws the eye to the waist and then down along the legs, making the body appear longer and accentuating the hourglass figure.
9. Pencil skirts and loose blouses
This look emphasizes the figure while also elongating the body and drawing attention to the shoulders and arms. A total win!
10. Black on black
Black is a slimming color and it also helps petite girls appear taller. Combine the color with some of the ideas above and men will love it – like an off the shoulder black blouse or a cardigan with a large collar to draw attention to the upper half of the body.
11. High Heels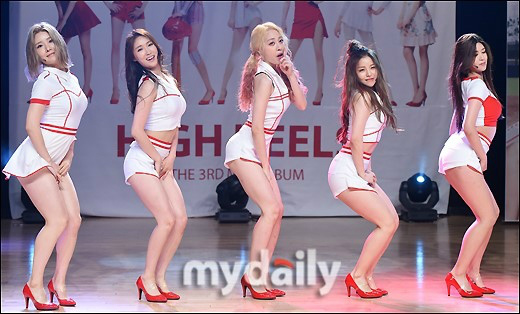 Heels are a no-brainer – they make all women's legs appear taller, slimmer and enhance the leg line, and men love them!
Share This Post