10+ K-Pop Groups With Honorary Extra Members You Never Knew About
These honorary members will always be a part of these groups.
Fandoms play a huge role in the K-Pop universe and can always be considered a part of the group. But besides their fans, these K-Pop groups actually have hidden members. These honorary extra members have fully-integrated themselves into these groups, so much so that you might have to remind yourself they aren't actually a member!
1. BTS
After one commercial, the world went crazy for one very special member of the group.
Park Bo Gum really had people taking a second look!
Then there was Supreme Boi who has been there since the beginning. His pictures with the group has left many people thinking there were eight members of BTS!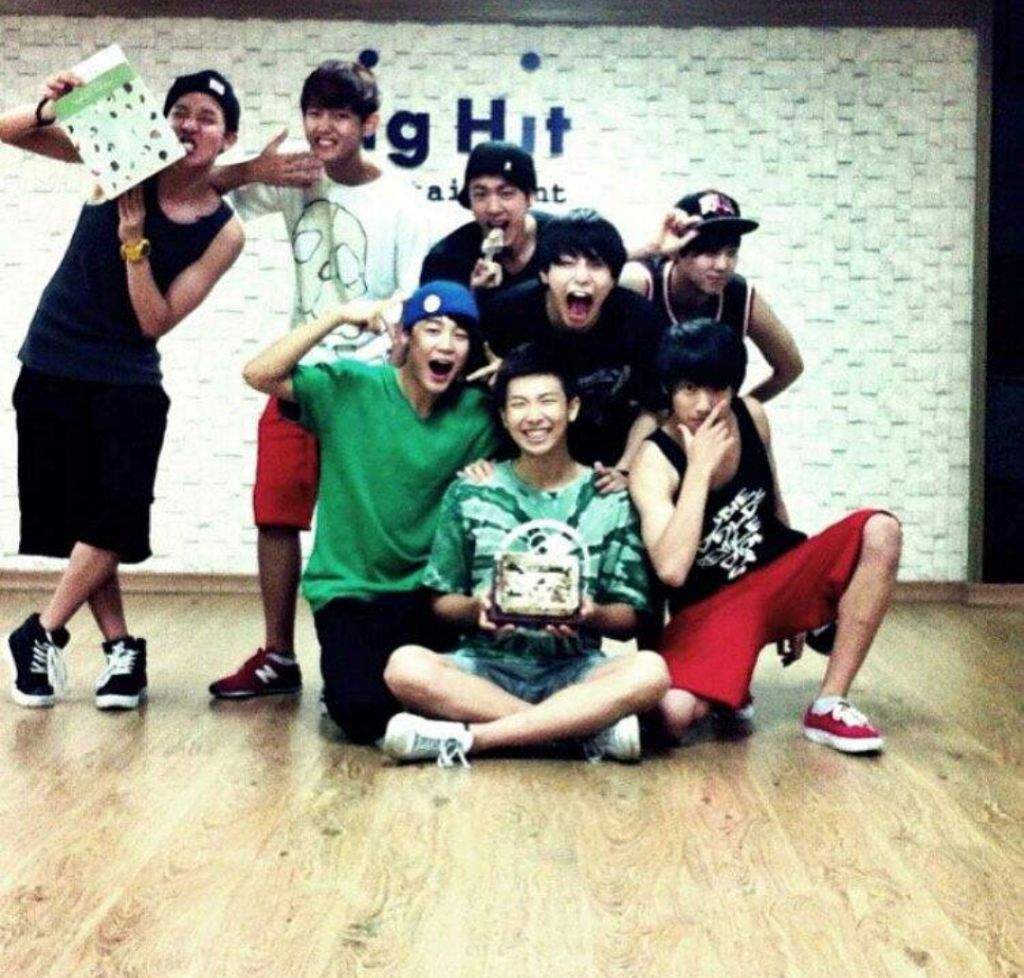 2. BLACKPINK
BIGBANG's Seungri has secretly snuck into BLACKPINK. The proof is definitely in his flawless performance of "DDU-DU DDU-DU".
And of course, there was this special surprise in Seungri's "Where R U From" music video.
3. GOT7
GOT7's secret member is absolutely adorable.
Mark's dog Coco is a fully-fledged member of the group. Besides taking pictures with the boys, Coco has appeared in the "If You Do" dance practice video.
And Coco has even made appearances during livestreams!
4. Girls' Generation
SONEs are all pretty much in agreement that Bora is the hidden member of the group. She made a special cameo on the group's special 10th-anniversary album.
And she would randomly show up in videos with the girls!
5. BTOB
Besides Melody, the eighth member of BTOB is Aki. The MC for their Japanese events is a close friend to the members and may as well be one of them!
He truly fits right in!
6. EXO
From the moment Yoo Jae Suk practiced with EXO, he became a part of their team.
Not to mention, they totally smashed their performance!
7. SISTAR
Hugh Jackman was probably not expecting to fall in love with SISTAR when he appeared on Star King.
But he was even less likely to expect becoming a member of the group!
8. NCT Dream
Lucas had a dream of becoming a member of NCT Dream but debuted with NCT U instead.
However, he never gave up hope.
And eventually was able to perform with them!
9. Super Junior
TVXQ's Changmin may be a member of one group but he's been in love with another group for a long time.
He pops up in Super Junior videos a lot and has been spotted at their concerts. At this point, Changmin is an honorary member of Super Junior!
10. iKON
PSY may be a solo artist but he may also be a part of iKON!
The pairing is so well-loved among fans that it even has the nickname "PSYKON."
11. Red Velvet
EXO's Suho could be Red Velvet's backup dancer.
Or maybe he's just a full-fledged member now.
His concepts even match perfectly with theirs!
Bonus: Super Junior
Then there is this chicken who became one with Super Junior!
Red Velvet
And perhaps most shocking of all is the forgotten member of Red Velvet and unfortunately, she never gets any lines!
Fans have long held that Red Velvet's table deserves an honorary membership since it appears in so many music videos.
They've even given it the nickname "table unnie!"
Share This Post