10 Most Eye-Popping Gucci Outfits BTS V Was Spotted In
Oh, that Gucci. That's hella tight.
BTS V is known for his love of Gucci leading many fans to say that he should be a model for the company. But the truth is, he really does look good wearing it! Here are 10 of the most eye-catching Gucci outfits that V was spotted in.
1. Hwarang press conference
He sported this Gucci suit and flower bolo tie. He cuts quite the handsome picture in this outfit.
2. Airport fashion
V looked mighty fashionable at the airport with his Gucci shirt and bag.
3. New York City
V was spotted wearing this Gucci jacket in New York City. He really stands out against the city backdrop.
4. Hwarang premiere
He wore this eye-catching tiger sweater to the Hwarang premiere. But that's not all he's wearing by the famous brand, his ring is also Gucci.
5. Wings
He was completely decked out in Gucci for BTS's Wings photoshoot. V proved he could pull off bold patterns in this outfit.
6. You Never Walk Alone
V has worn this Gucci shirt on numerous occasions but it was on full display for the group's photo shoot for You Never Walk Alone.
7. AMA Performance
V wore this highly priced buttoned Gucci jacket during BTS's AMA performance. It's certainly a statement piece.
8. 2017 Billboard Music Awards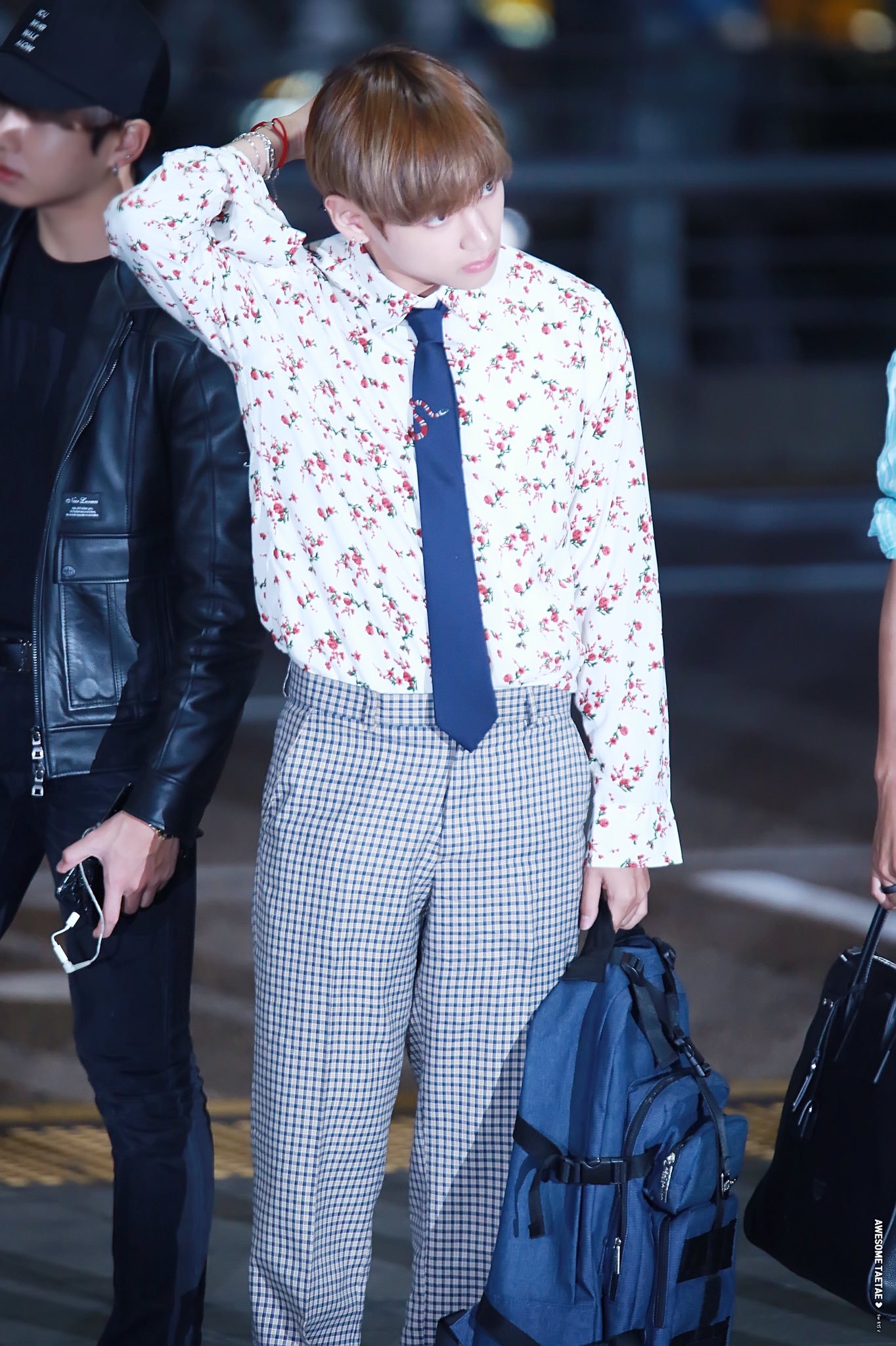 V was spotted wearing this Gucci ensemble on his way to the 2017 Billboard Music Awards. He even sported a Gucci tie clip and watch. Talk about amazing airport fashion!
9. Spring Day MV
V wore this outfit in the group's Spring Day music video but did you know that the jeans are actually Gucci? The butterfly appliqué definitely adds something special to this look.
10. BTS's Wings Tour
During a performance for BTS's Wings Tour, V wore this red Gucci shirt. He even makes the bow look good!
Share This Post