10 Stories Of Idols' Heartfelt Kindness That'll Make You Cry
Thier actions will warm your heart!
However hectic and chaotic idols' schedules seem to be, these idols and groups have shown that there will always be time to help those in need or less fortunate. See who has a heart of gold and has volunteered in society and given back to their community and fans.
1. Yunho (TVXQ)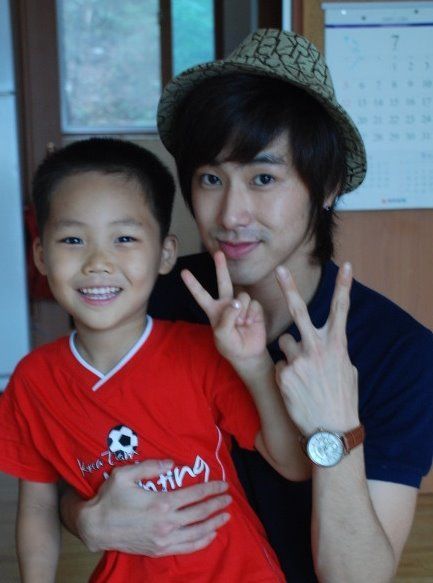 In 2009, Yunho decided to take some time off his busy schedule to go and volunteer at the Shinaewon Orphanage. He is also known to donate money for scholarships to his old high school, Chihwan High School.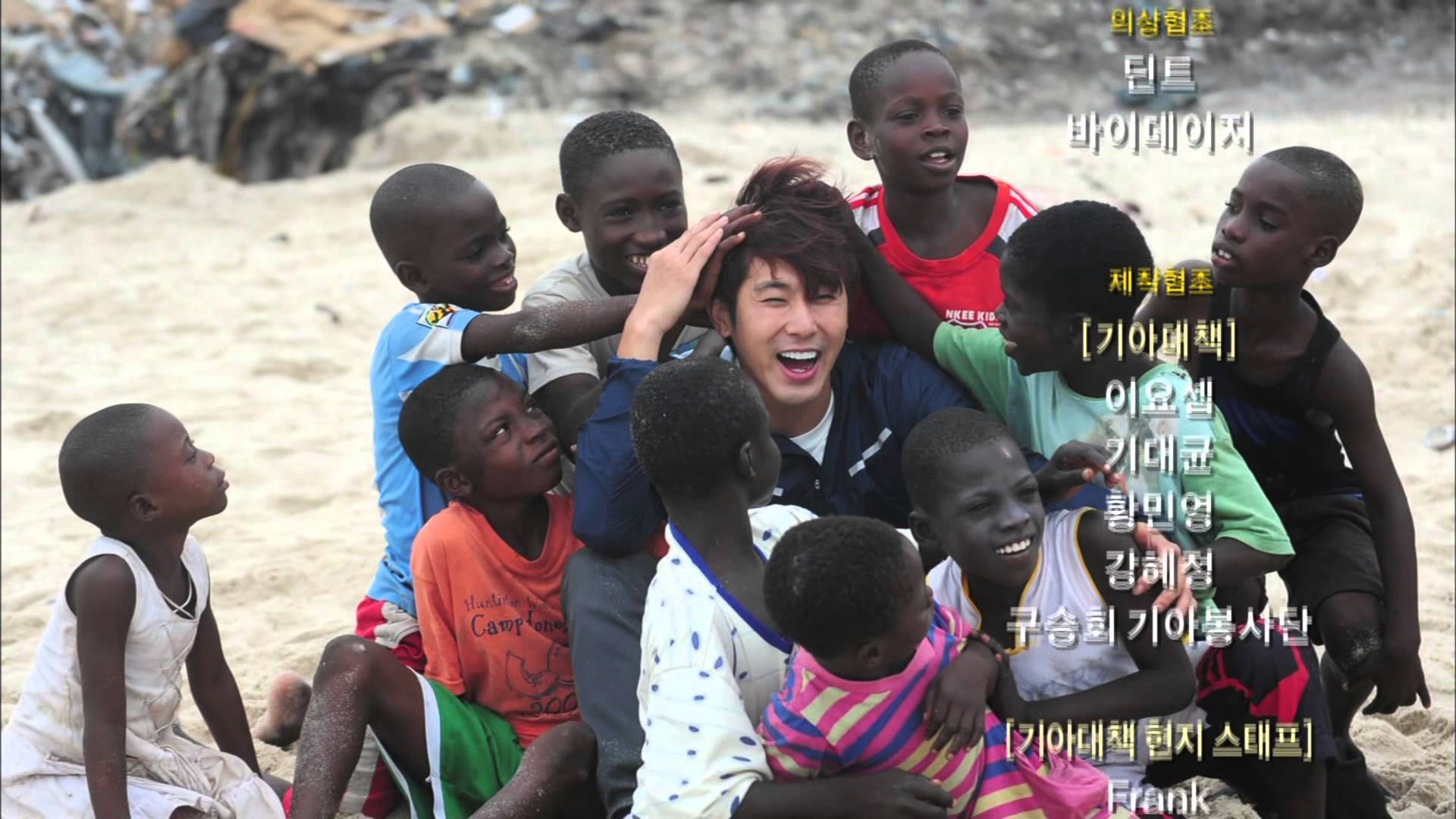 Yunho also volunteered to travel to Ghana to help raise awareness for people in need. His involvement was part of a KBS show called Road for Hope.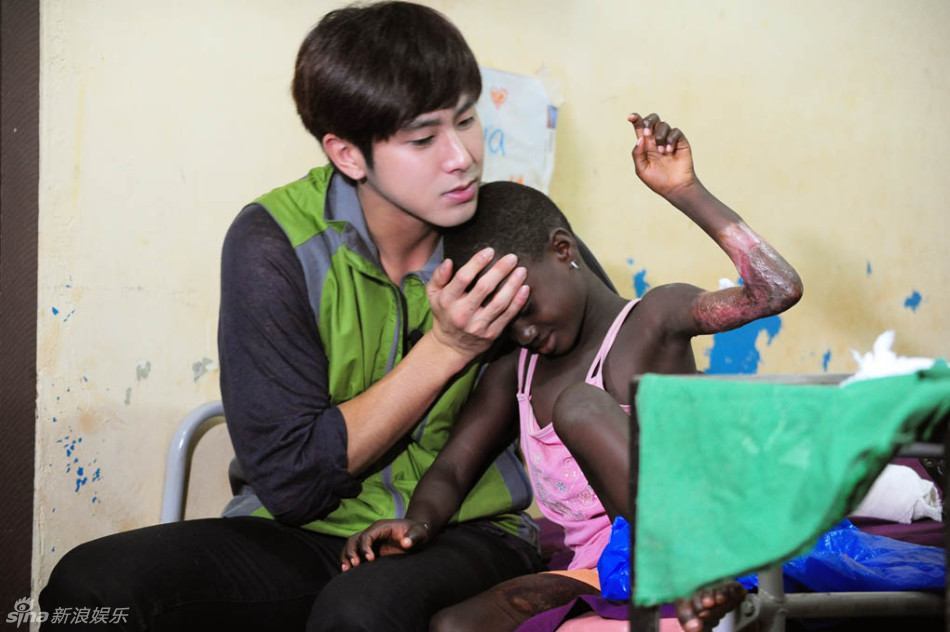 He tried his best to make good memories with the children and spent a lot of time with them.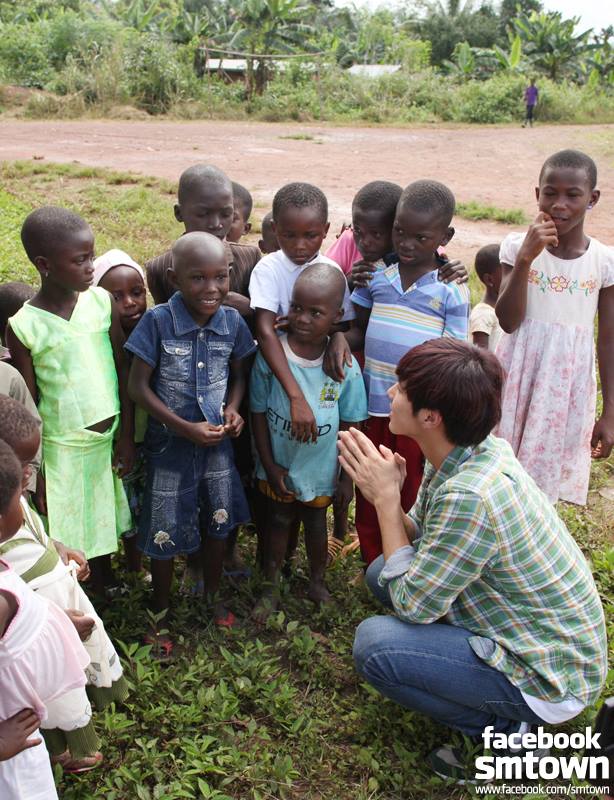 While there he also became recognized as part of the Food for the Hungry campaign which serves as an international relief and development organization.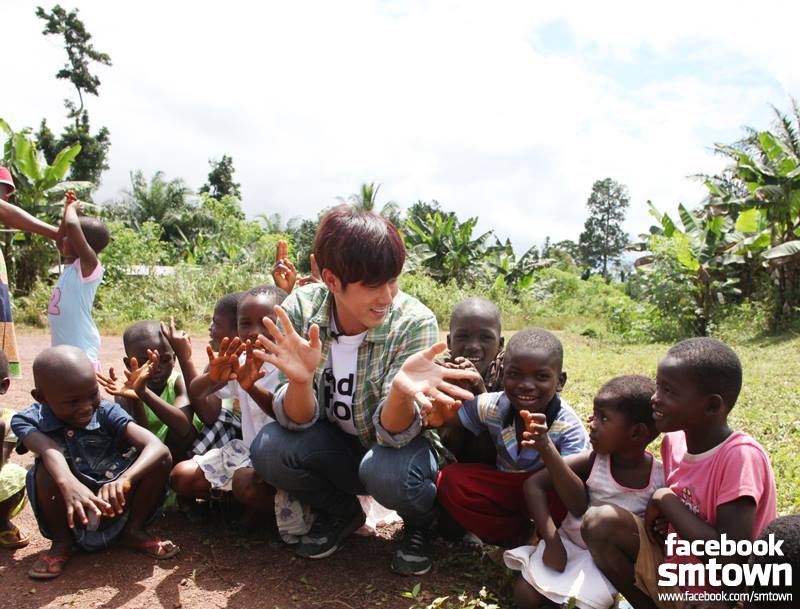 He became so well known for his work with Food for the Hungry that in 2014, he was made an honorary ambassador for the organization.
But that wasn't the last time Yunho made a difference in Ghana. In 2015, the Yunho Education Center
2. BTS
BTS participated in the Hope Delivery program run by Love Food Bank. The program is designed to help poor children and the elderly by delivering food and love to them.
Jimin, Jungkook, V, and RM made deliveries to a group of children who turned out to be their fans. In true BTS fashion, they put on a brief performance for the kids and took some time to play with them.
Meanwhile, Suga, Jin, and J-Hope delivered food boxes to a few grandmothers who were very excited to see the boys!
3. Jeongyeon and Momo (TWICE)
The two TWICE members along with Jeongyeon's famous older sister, Gong Seung Yeon, volunteered at a local animal shelter.
They spent the day playing with their new furry friends and cleaning the cages.
Plus they got to take the dogs outside for some much-appreciated play time!
4. Girl's Day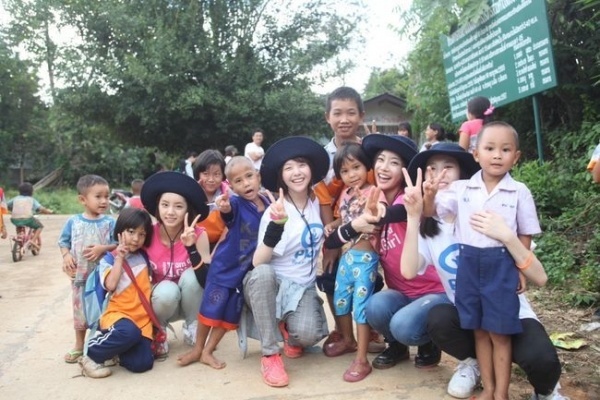 In 2014, Girl's Day went to Thailand to help children through an organization called Plan Korea. The members helped young girls who have, even through abuse and harsh living conditions and visited another 4 girls who had been living without birth registrations.
5. B.A.P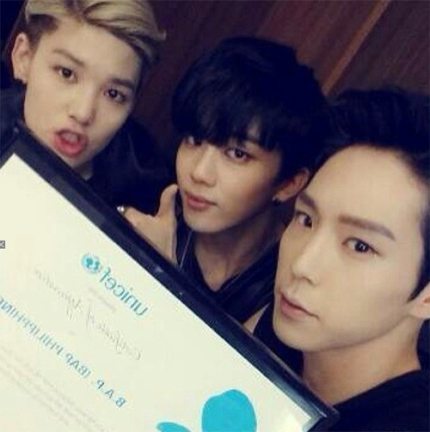 For their first anniversary since their debut, boy group B.A.P decided to make a donation to UNICEF in their fans' name. The donation was given to people in Africa for a water pump for fresh drinkable water.
6. B1A4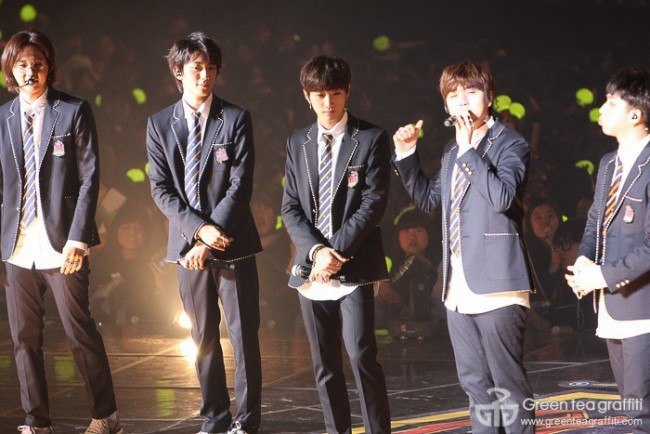 When B1A4 held their solo concert "The Class," they dedicated a special performance to stop school bullying. After the concert, there were donation booths set up to accept any types of school supplies or other stationaries, instead of the normal wreaths of gifts. The donations were later distributed to many schools around the country that were in need of them.
7. EXO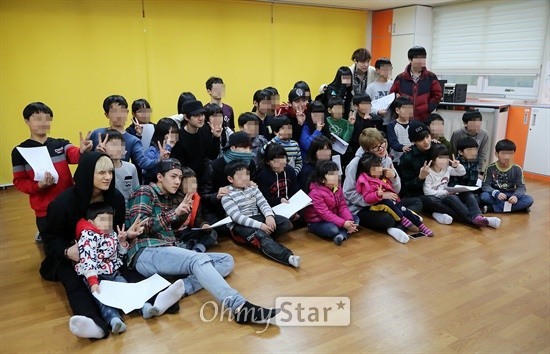 On February 22, 2014, EXO visited an orphanage to help the kids for the day. This isn't the first time the members have volunteered at an orphanage as the members are said to routinely go there and help when their schedules allow. The members have also been volunteering since before they debuted.
More recently, Sehun was spotted volunteering at Seondeog-won Child Welfare Institute. He visited on Children's day and spent his time playing with the kids and helping out as a caregiver. This wasn't his first time volunteering at that particular institution either, it actually marked his third visit!
8. VIXX
In 2018, VIXX participated in the Clothing Exhibition of Love with the school uniform brand Student Ivy Club and the Korea Volunteer Center Association. The event took place in Gyeonggi Province where the group personally delivered 580 million won (~$535,000 USD) worth of donations to 50 junior high and high school students.
A few of the members have also worked doing good deeds. N worked together with the Korean Habitat Association to promote regular savings through the Happy Bean campaign, Leo is actively participating in a campaign for children, and Ravi is spreading awareness for homeless animals by taking pictures of dogs on the street. The group also donated eco bags and pouches to the developmental disabilities youth orchestra last year.
9. C-Clown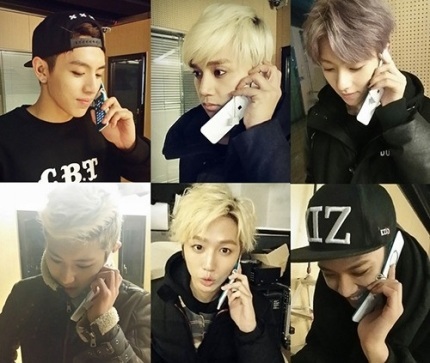 When the music video for the song "Justice" was released, a telephone number appeared in the music video as 010-8810-8615. At certain hours of the day, different for every member, fans could call in with any type of worry, problem, or concern they had and the members acted as counselors, giving advice, or someone to just listen to the fan's troubles.
10. Lee Hyori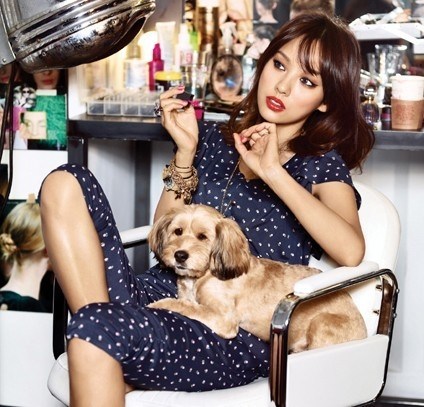 In January 2012, the superstar narrated a documentary entitled "Everyday Heroes." What surprised fans most, however, was that after she received her payment for the narration, she donated every single cent of it to the couple that the documentary was about.
Lee Hyori also spent some time in Ethiopia where she helped bring awareness to the country and helped build some houses. Plus she's been known to volunteer her time at various animal shelters.
11. Gain (Brown Eyed Girls)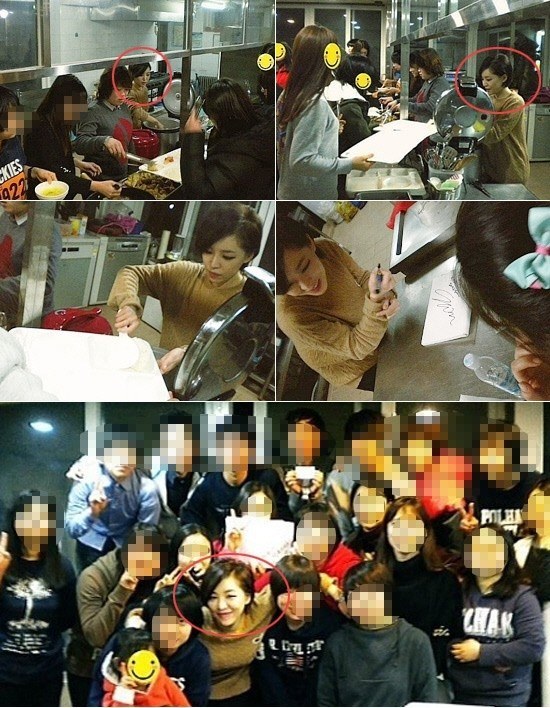 In February 2012, Gain showed up visited an orphanage where she helped the staff serve food, gave out autographs, and even treated the kids to ice cream cake. The whole moment was made even more special since her visit was a complete surprise, not even the media knew about! Based on this decision, we can all see how caring Ga In is!
12. Wonder Girls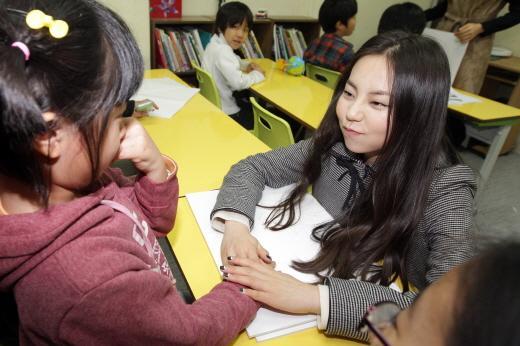 While resting after their tour in America in 2012, the Wonder Girls members, through an organization named Global Sharing Love, helped teach Korean to multi-cultural families in South Korea.
13. Eunjung (T-ara)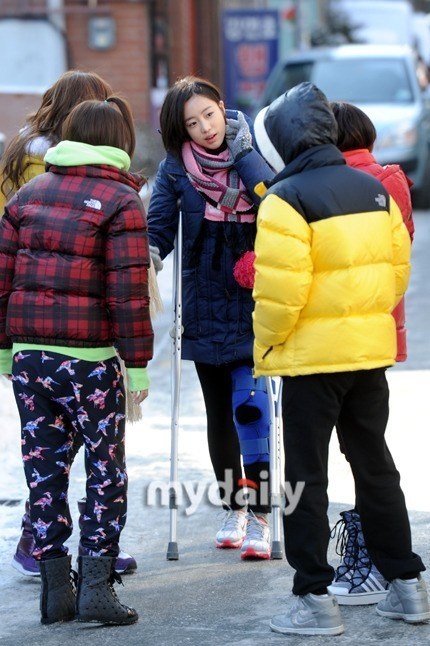 In February 2012, Eunjung was spotted volunteering at a volunteer center in Seoul, Geumchun-gu, Siheung-dong. Although she had injured her knee, it seems that helping others in need seemed more important to her.
Share This Post