10 Times Idols' Secret Hidden Tattoos Were Captured On Camera
While having tattoos in Korea is still considered taboo, many idols have gone against this and gotten meaningful ink. Idols like Jay Park and Zico wear their large, intricate tattoos proudly, but others prefer to get smaller and simpler tattoos.
1. B.A.P's Daehyun
Daehyun has a tattoo of the word "HOLD" in all caps on his right wrist. He hasn't revealed the meaning, but many believe it is deeply personal to him and B.A.P's history together. He also has the phrase "Best. Absolute. Perfect" [B.A.P's meaning] tattooed on his lower back.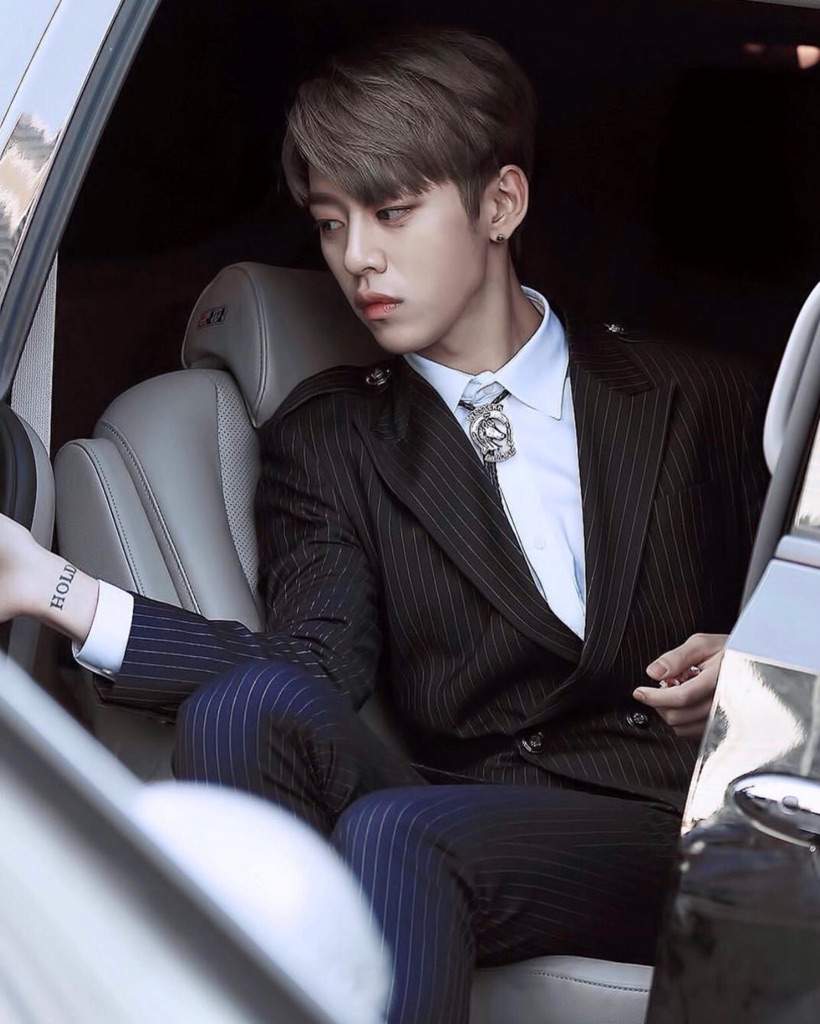 2. TEEN TOP's Chunji
Chunji doesn't show his tattoo very often, and some fans didn't even know he had one! The words "This, too, shall pass away" are inked across his right shoulder in cursive, and they're only revealed when he wears sleeveless shirts.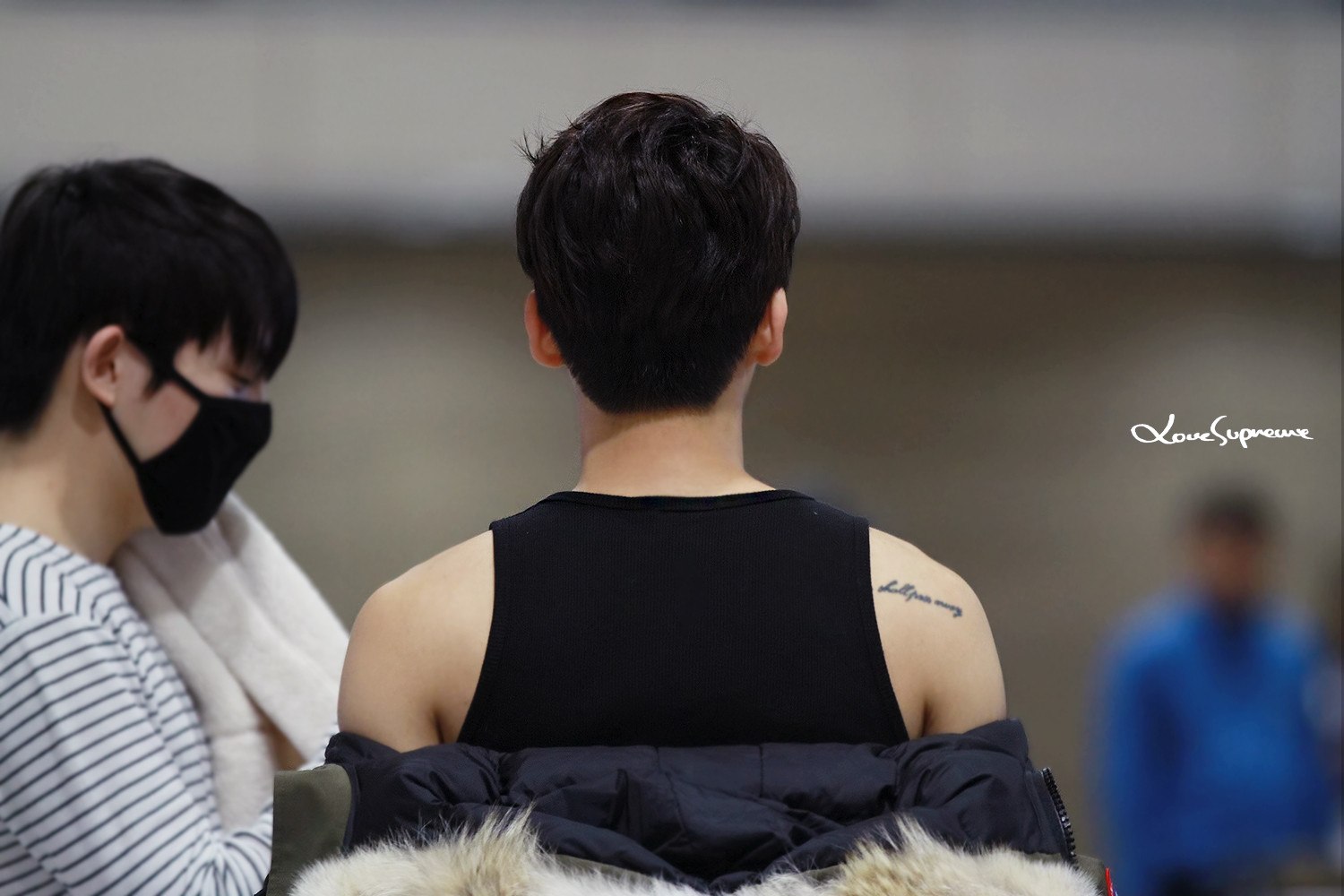 3. Block B's Jaehyo
Jaehyo has a tattoo of the letters "KR" on his left wrist. Some have guessed that it might be the initials of an old girlfriend or simply stand for "Korean Ramen" because he loves to eat! When asked about it, he replied that it doesn't stand for anything.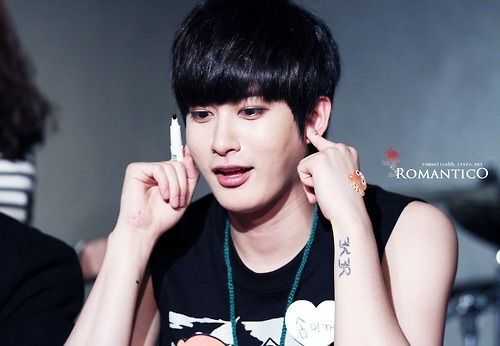 4. SF9's Dawon
Dawon has a tattoo on the left side of his chest, but he hasn't fully revealed it yet, so no one knows for sure what it says. It's only been seen through his shirts, and based on the letters that have been seen, many believe it says "Grazie."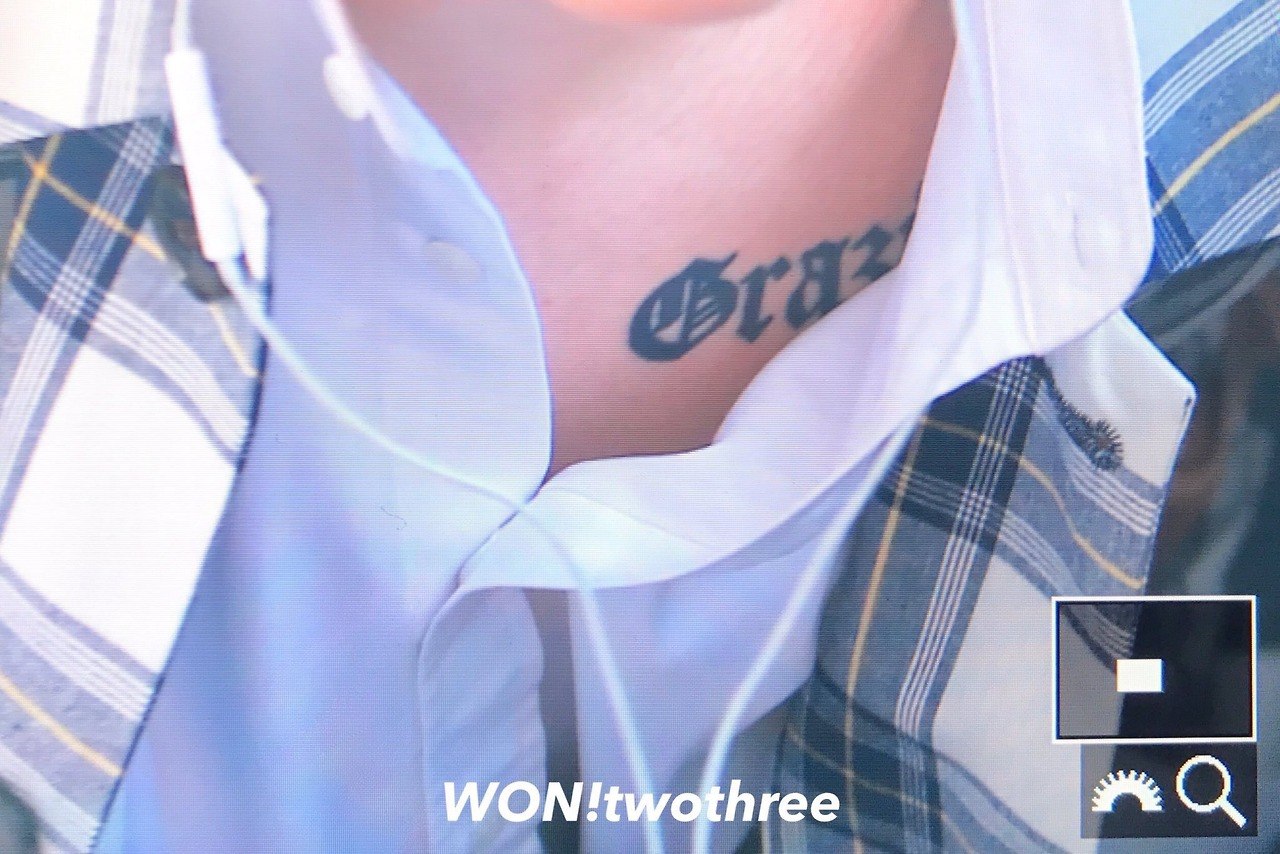 5. BTOB's Hyunsik
Hyunsik's tattoos aren't as hidden as some of the others on this list, but he doesn't show them very often.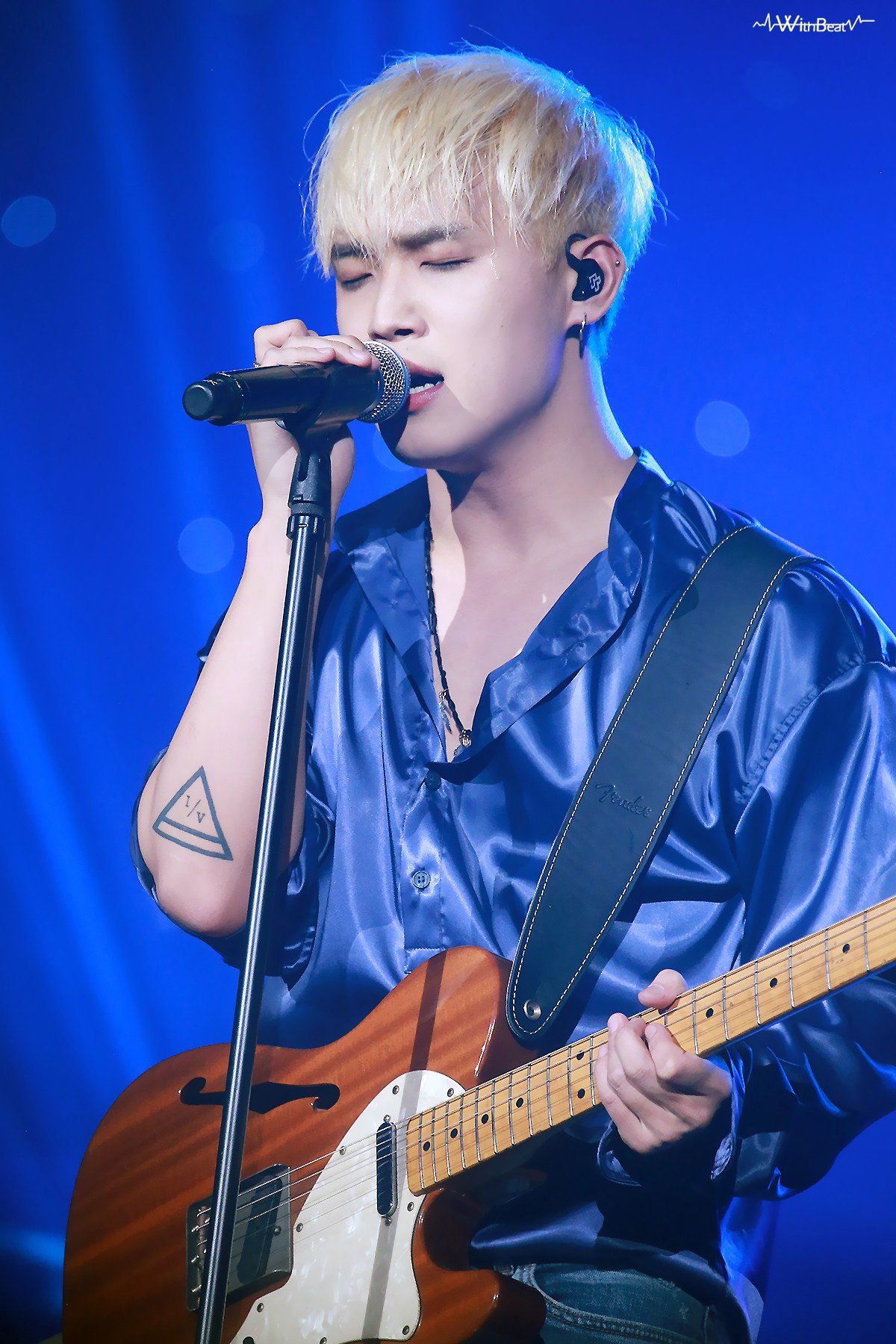 He has three that are known of: one of a triangle with the letters "I/V" (the Roman numerals for 1 and 5) inside it near his right elbow, a peeled banana on the back of his left arm, and one on the back of his neck that hasn't been fully revealed.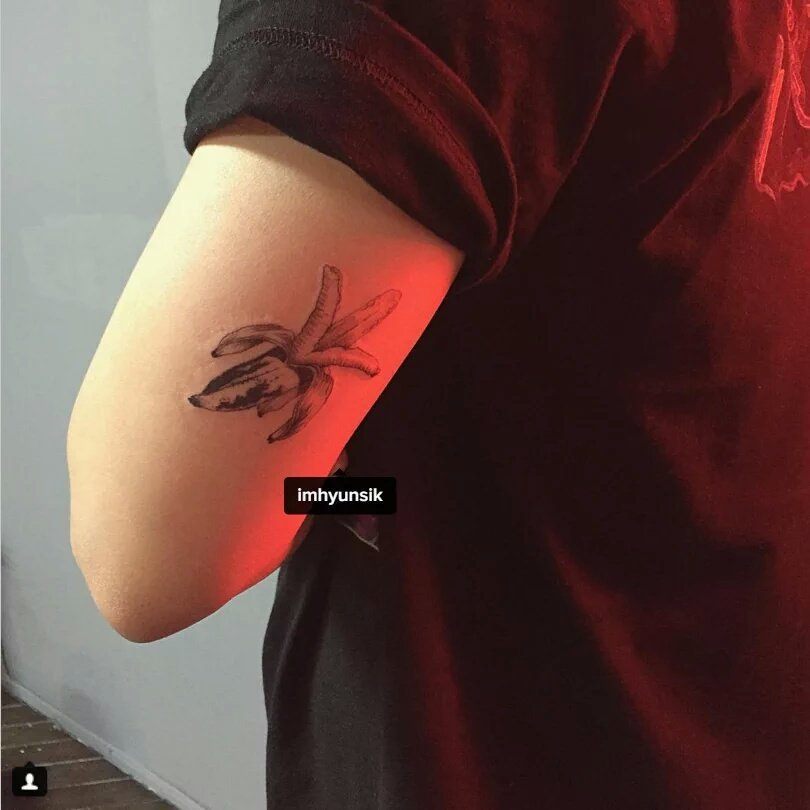 6. MONSTA X's Wonho
Wonho also doesn't show his tattoos very often. So far, fans have been able to spot three. The one on his left thigh says "Life is C between B and D," which means "Choice between Birth and Death."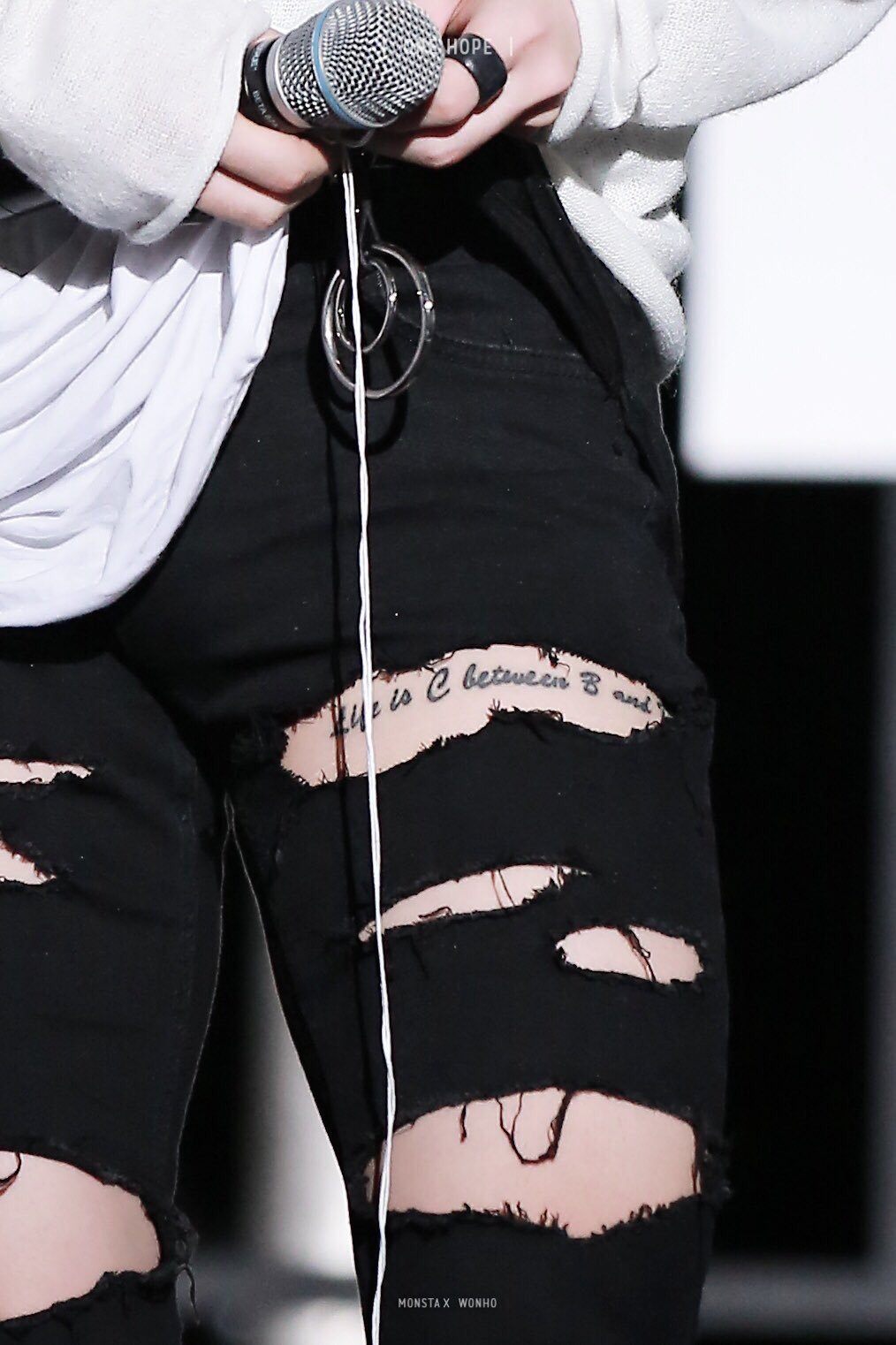 He also has one on his foot that reads "Real recognize real fake," with an X above the second "real." Wonho also has a tattoo on the right side of his butt, but no one knows what it says!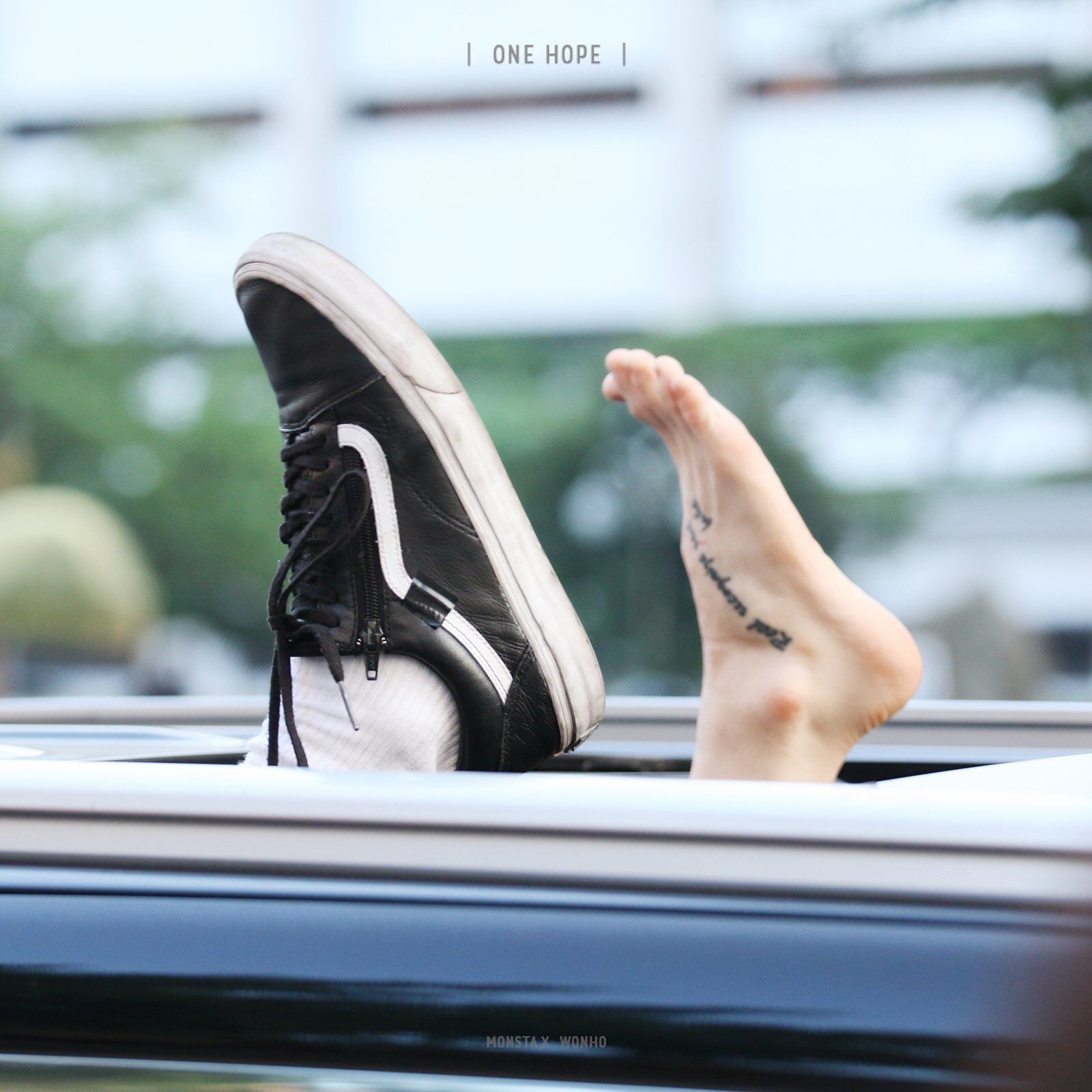 7. GOT7's Youngjae
Youngjae has two tattoos, one on each arm, but there are no clear photos showing what exactly they are. He's done a very good job of hiding them!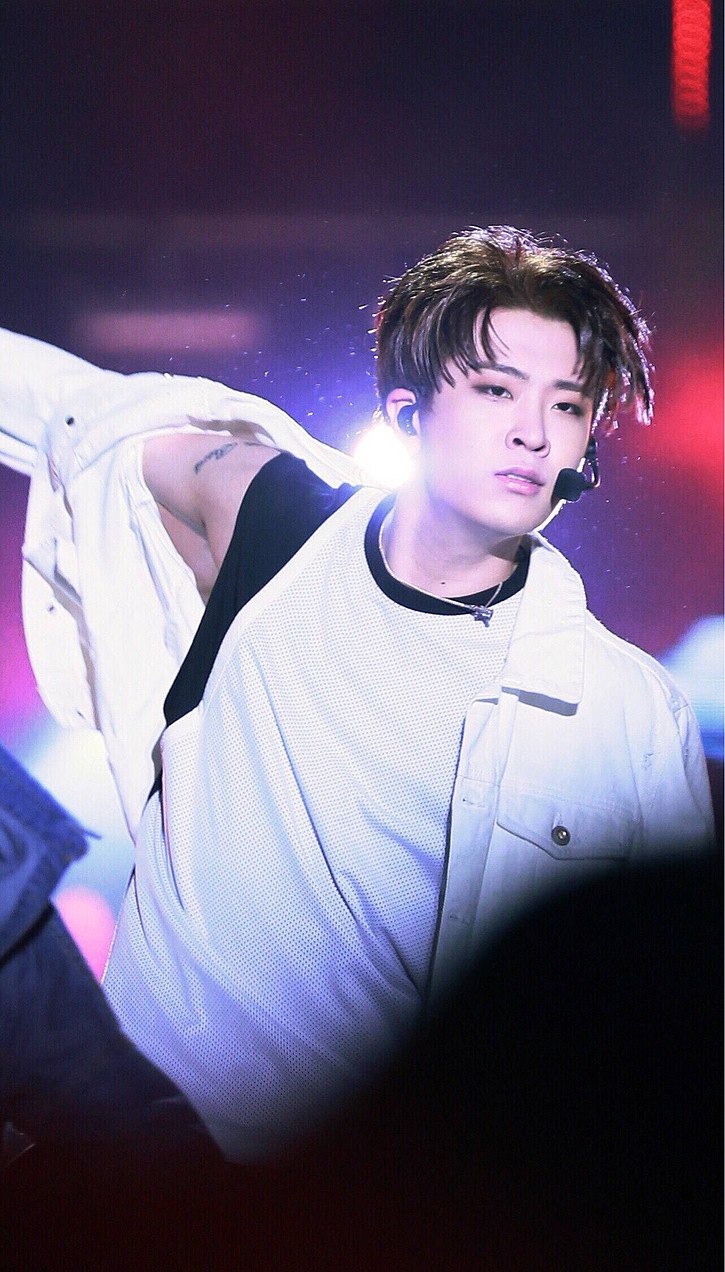 8. MAMAMOO's Hwasa
Hwasa has three very small tattoos. On the back of her neck is her baptismal name, Maria.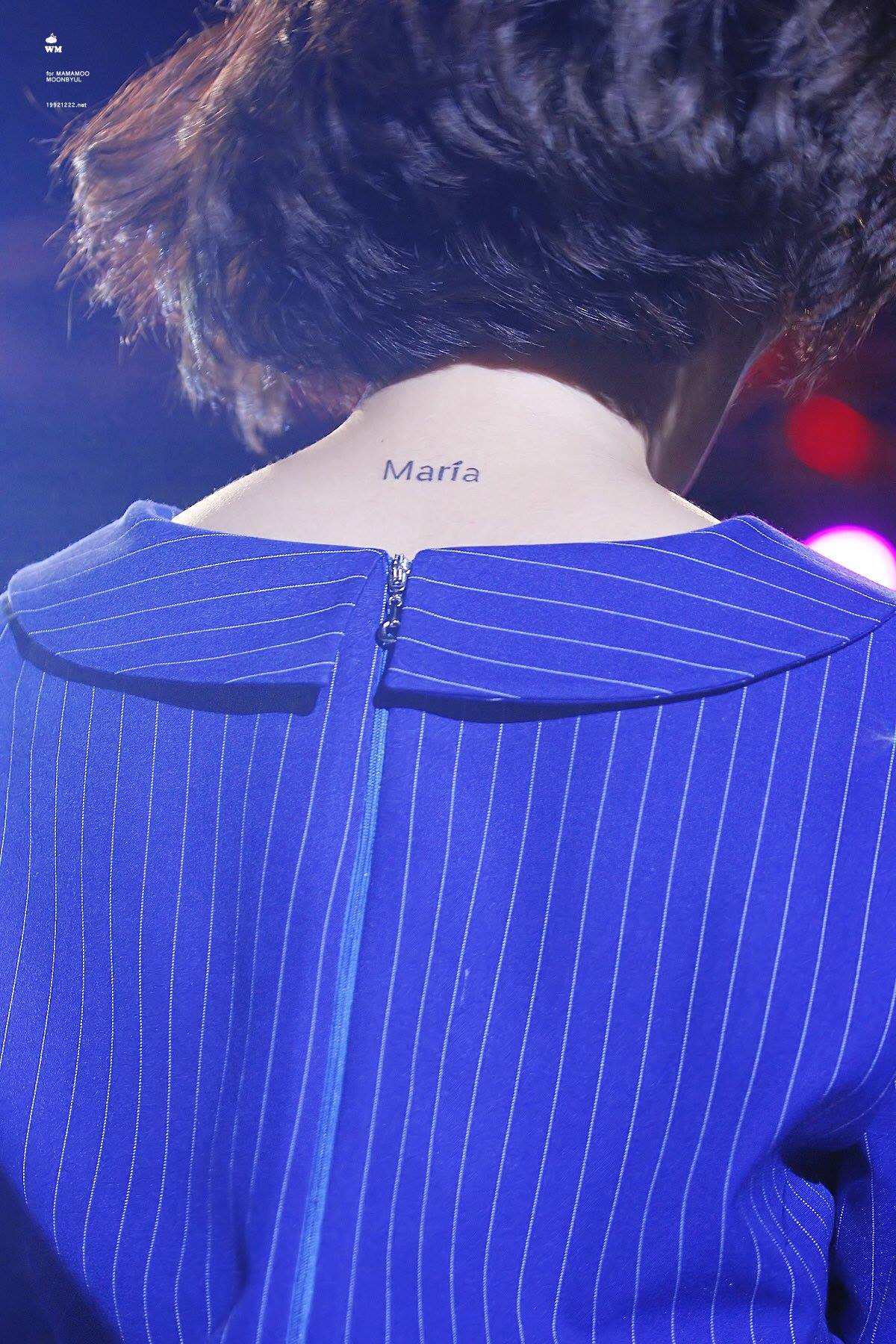 The word "resonance" is on the back of her ankle and is a friendship tattoo with Wheein. She also has one on her forearm that says "Paradise is where you are."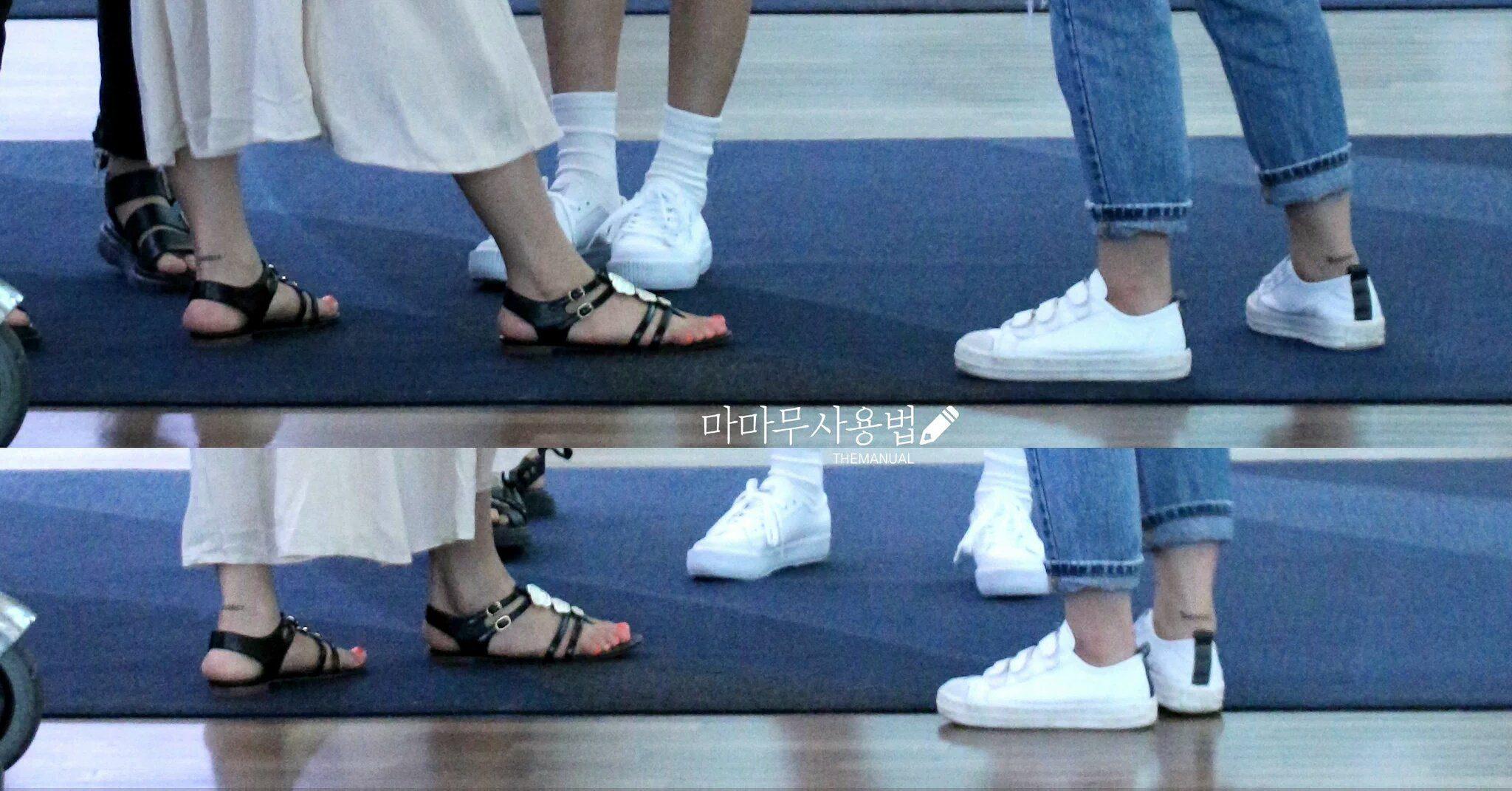 9. BTOB's Ilhoon
Ilhoon has a tattoo that stretches across his chest that's only seen when he's wearing sleeveless shirts (or no shirt).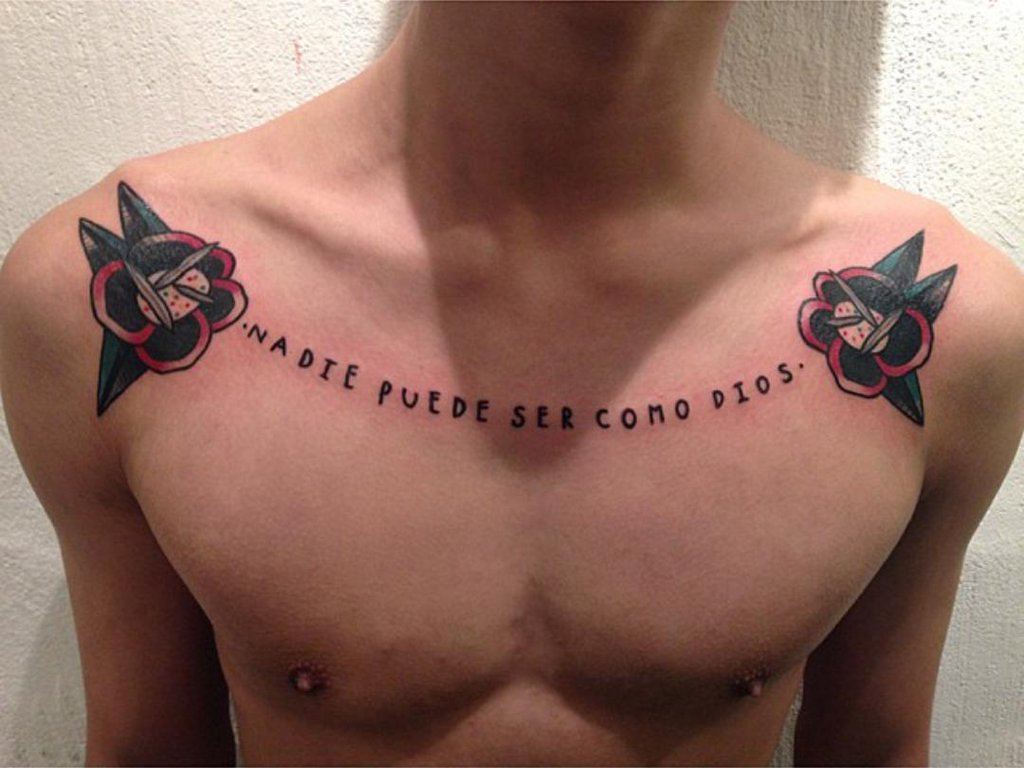 The words read "No one can be like God" in Spanish and are set between two flowers. He also has three paws on his wrist, which is a friendship tattoo with Ray and Kangjun, two members of the disbanded group C-Clown.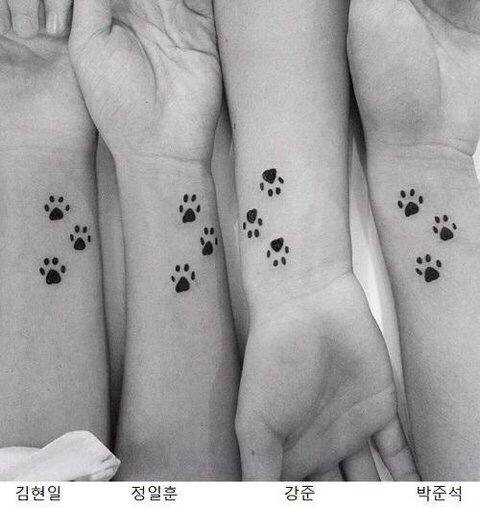 10. AOA's Jimin
Jimin has MANY tiny tattoos that she has posted about on social media. She has a fried egg tattoo on her arm to match her sister.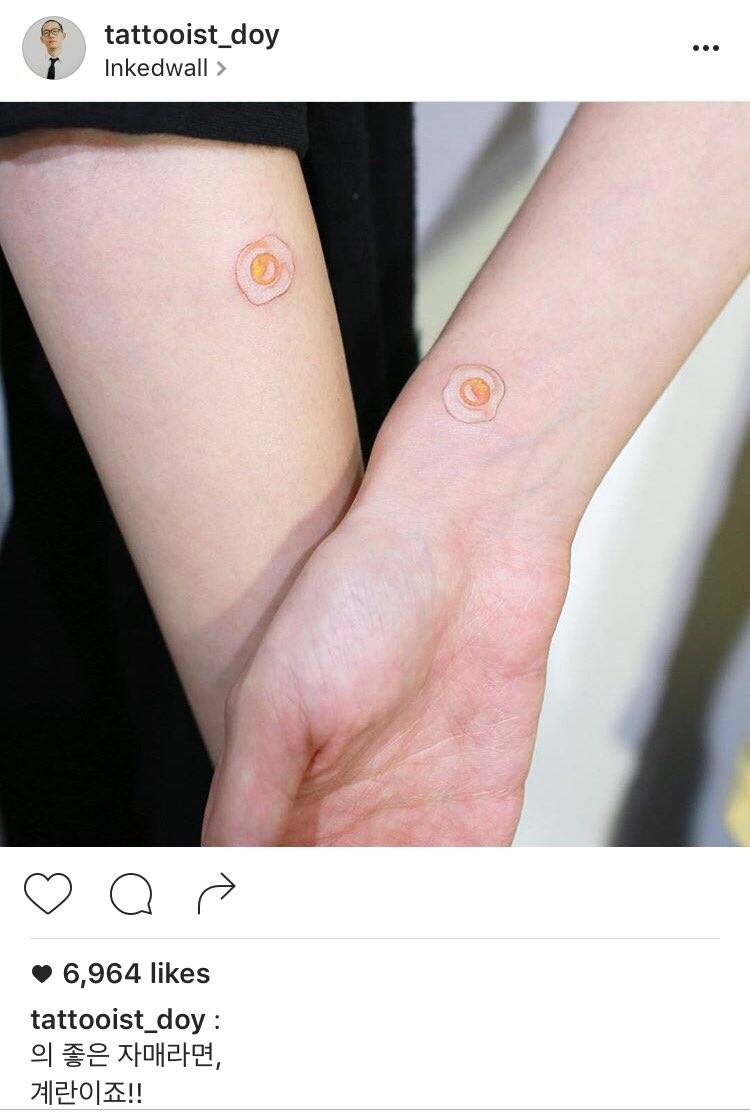 The word "Elvis" (AOA's fanclub) across two of her fingers, "I love your mess" on her upper thigh, the word "HEY" on the back of her ankle, and quite a few more.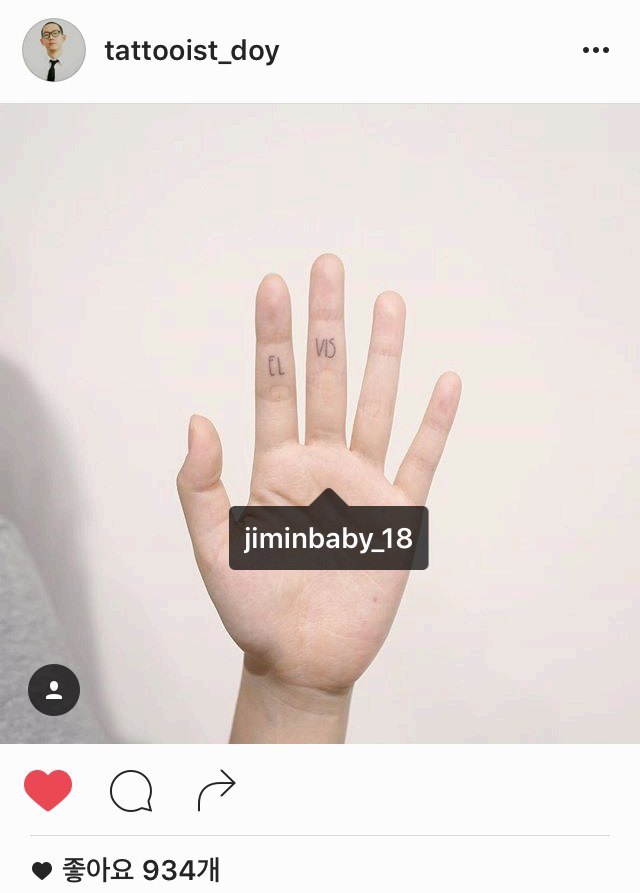 Share This Post