10 Surprising TWICE Facts That Will Make You Question Everything
TWICE could have been a lot different than it is today.
1. TWICE originally had 7 members
The original plan for SIXTEEN was for JYP Entertainment to debut a new 7-member girl group. When the results were out, Momo and Tzuyu wouldn't have made the cut.
Thanks to Tzuyu's popularity, Park Jin Young announced she would be debuting with the group and he also brought back Momo because he thought she would be an indispensable part of the team.
2. TWICE have some of the most disliked K-Pop videos on YouTube
Where there are fans, there are anti-fans. And, unfortunately, where there are antis there will be some negative side effects. In TWICE's case, they have some of the most disliked MVs in K-Pop and the most disliked MVs of any K-Pop girl group. Each of their MVs range from about 157,000 dislikes to 337,000.
Even their most recent and fun-filled release has over 124,000 dislikes!
But every fan knows that haters are going to hate and that TWICE is fabulous no matter what!
3. Sana, Nayeon, Jihyo, and Jeongyeon were supposed to debut in another group
Nayeon, Jihyo, and Jeongyeon were originally all set to debut in a different JYP Entertainment girl group. The group was going to be called SIXMIX and when one of the girls dropped ou,t Sana stepped in as a replacement. SIXMIX was all set to debut in 2014, but the other members withdrew from the group, effectively canceling the whole plan. The girls were forced to wait a year to participate in SIXTEEN and the rest is history.
4. Tzuyu inspired a video game
One game designer was so inspired by Tzuyu's awesome skateboarding that they decided to create their own game around her. The game features a cute Tzuyu avatar and some good skateboarding action.
5. Jihyo trained for 10 years before debuting
Jihyo used to be the longest running trainee in the company. She trained for 10 years among the likes of 2PM and miss A.
While she was going to debut a year earlier with SIXMIX, the plans fell through, giving her one more year to add to her trainee time. At least we finally get to see her talent and it's hard to imagine what TWICE would be like without their fearless leader.
6. TWICE was the result of some serious delays
The group made their debut in 2015, marking 5 years since JYP Entertainment had debuted miss A. Those 5 years weren't planned by any means. The company had first announced they were thinking of debuting a new girl group in 2013 since Wonder Girls were on an indefinite hiatus but those plans got pushed back to 2014. And as we all know, that group never debuted so we got SIXTEEN and TWICE instead!
7. Many of the girls made appearances in music videos before their debuts
Before any of them had officially made their debut some of the girls were already getting experience in other idols' music videos. Chaeyoung and Tzuyu, along with another trainee, made an appearance in miss A's "Only You".
Jeongyeon and Nayeon were in GOT7's "Girls Girls Girls".
While Dahyun snuck into GOT7's "Stop Stop It".
8. Sana moved to Korea by herself when she was 15
We might not have had Sana in the group if she hadn't moved to Korea! Sana first came to South Korea as a trainee in 2012. When she was in middle school she was cast on the street but her parents weren't so sure about the opportunity.
They didn't want her to quit school and were worried about sending her overseas by herself. But she finally convinced them that it was her dream and became a trainee. It looks like her dreams came true too!
9. TWICE have been the subject of school exams
Last year one netizen posted a question that was featured on one of their exams. It was unmistakably about TWICE's "TT" and even featured a cute picture of Dahyun dressed in her bunny costume!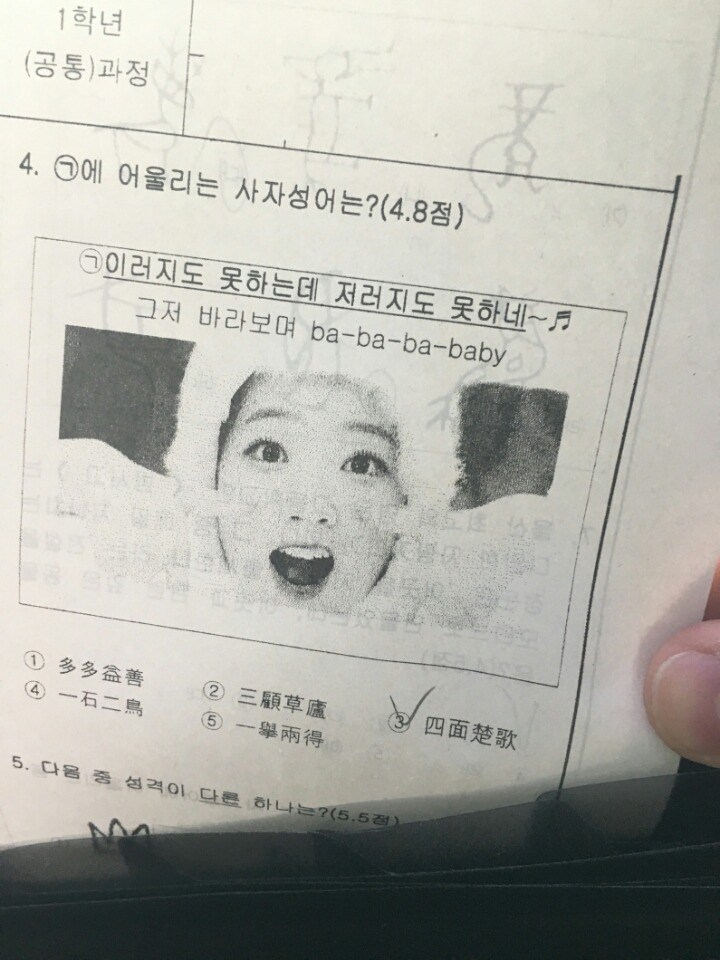 But that wasn't the only time TWICE appeared on a test. In Taiwan, Tzuyu is so popular that there was a whole set of questions dedicated to her.
子瑜來英講客串了!
雖然不是萬斯,但還是很驚訝
什麼時候換冠霖啊~😂😁#TWICE #Tzuyu pic.twitter.com/MITWgqlZtV

— Li Ting (@my_youth0613) July 23, 2017
To top it off, TWICE songs have also made an appearance in textbooks about music throughout Korea!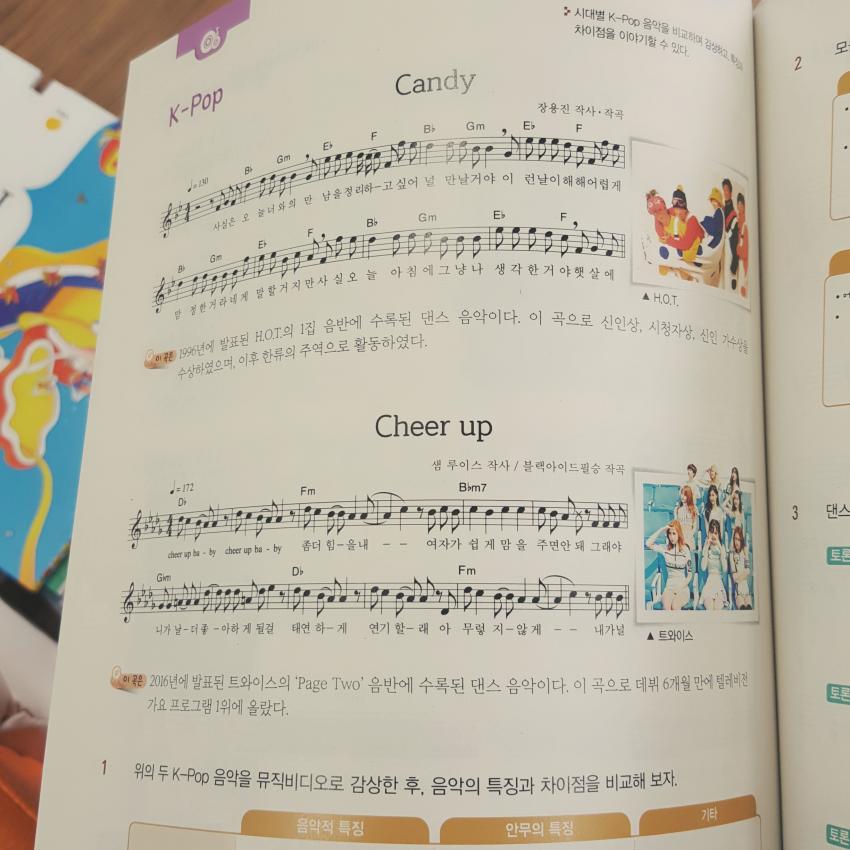 10. They always release a special version of their albums
The girl group also releases a special version of every single one of their albums. While people may think that the editions may be in Japanese or Mandarin because they have members from Japan and Taiwan, the special versions are actually Thai versions! The only album to not have a special Thai edition is TWICEcoaster: Lane 1 Christmas Edition. And what makes this edition even more special is that each album always includes a CD, a DVD, a unique poster, and a whole new set of photocards!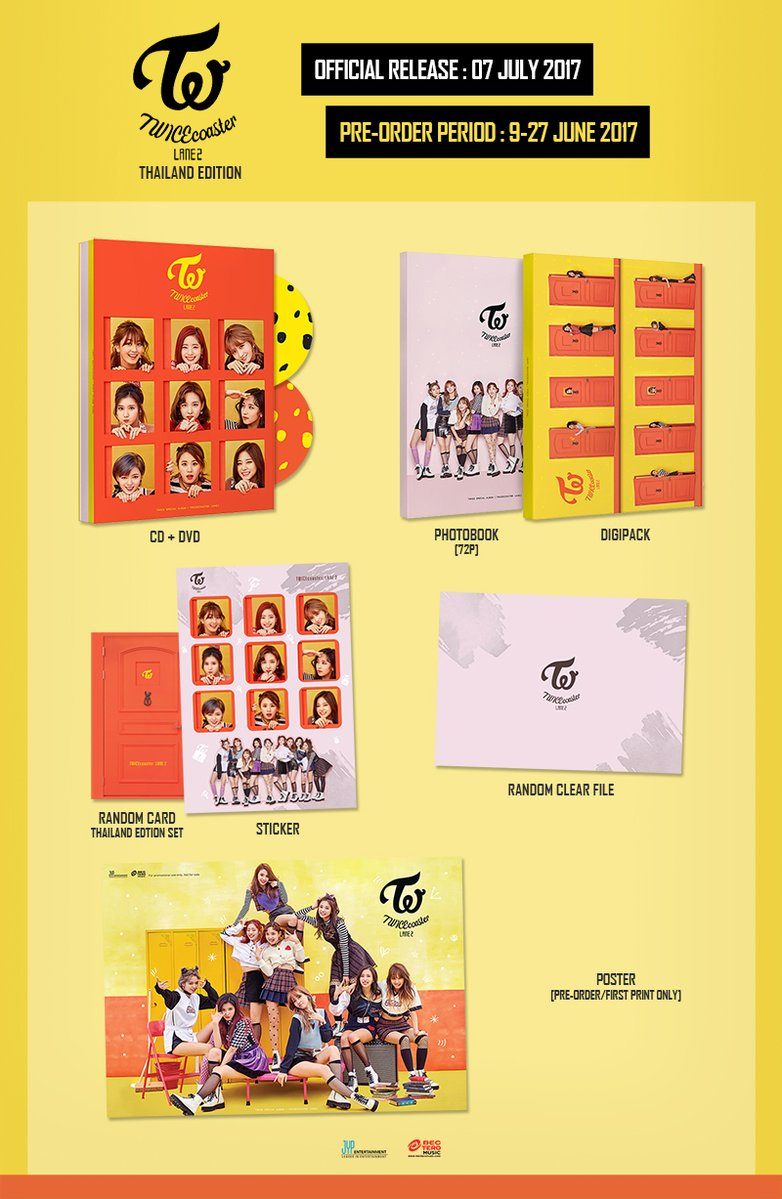 Share This Post