10+ WTF K-Pop Stage Outfits That'll Make You Wonder What They Were Thinking
Seriously, what were they thinking?
Idols and their companies are always looking for new ways to grab their fans' attention and one of the best ways to do so is through fashion. Idols are great at leaving fans speechless with their killer looks, however, sometimes it's not in a good way! These outfits are so bad that you'll hope someone had a serious talk with their stylists.
1. NCT Yuta's long, long skirt
Yuta's "Fire Truck" look is probably one that fans will never forget, and never forgive the stylist for.
Not only is the long skirt a strange addition to the outfit…
It also looks incredibly awkward to dance in!
Although Yuta's outfit takes the cake, the rest of NCT 127's outfits weren't much better.
2. EXO D.O's "Wolf" nightmare
Let's be honest, EXO's "Wolf" era wasn't the best fashion era for the group but it seems like D.O got the short end of the stick. First, there was this feathered outfit.
Then there was this overly poofy shirt that reminded everyone of a princess.
The look was so bad that netizens even made a few edits to the picture including this very fitting one!
3. B1A4's early years
When B1A4 first debuted fans were convinced their stylists absolutely hated them because they put them in outfits like this…
And this! Unfortunately, these are only a few of the over-the-top outfits the group was put in.
4. NU'EST's "Sleep Talking" days
NU'EST had a lot going on in their outfits for this stage of "Sleep Talking". There's the spiky hat, the strange animal print, and funky patterned pants.
5. T-ARA's cat-tastic days
The girls had a unique cat concept for their "Bo Peep Bo Peep" era and that, of course, made its way on stage!
From cute concepts to slightly sexier versions, the giant paws and cat ears were a staple for their performances.
6. TVXQ's plushie overload
And then we had TVXQ keeping it real and staying true to their original music video for this performance of "Balloons".
7. NCT Johnny's giant fanny pack
NCT's stylists had had some hits and some misses.
Yuta's skirt wasn't the only miss, Johnny's special accessory had many fans thinking of giant fanny packs!
8. TVXQ's brown suits
Suits are generally a pretty tame option but these outfits Yunho and Changmin wore are anything but tame!
9. Whatever this is…
TVXQ had some pretty interesting concepts and this is one of them! It's too bad we just don't know what it is!
10. B.A.P's painting lesson
Is it just a coincidence that B.A.P look like they've had an all-out war with a bucket of paint for this stage of "Warrior"?
11. PSY's iconic looks
Of course, if we're talking about unique stage outfits we have to talk about PSY.
Especially his sparkly bodysuits!
Or this!
12. N.O.M's fashion show idea
If you've seen this performance by N.O.M it's probably burned into your memory forever for the extremely odd stage outfits.
Or should we say, lack thereof?
13. Girl's Day diaper disaster
Speaking of being burned into your mind, Girl's Day once had their own outfit disaster that will forever be remembered.
14. BIGBANG's many interesting outfits
Then there's BIGBANG who are always willing to take fashion risks.
Sometimes, though, they leave fans a little bit confused.
Or really confused!
15. Crayon Pop are concept queens
Crayon Pop kept to their original Power Ranger theme from "Bar Bar Bar" and added capes to one of their performances!
16. Orange Caramel's themed outfits
Who could forget their sushi overload look?
Plus their very festive special.
17. PRITZ's costume flop
One of the worst stage outfits disasters was this one. Just after the group debuted they wore outfits that had many people claiming that the armband worn by the members were reminiscent of the Nazi swastika flag. The agency even had to step in and issue a statement about it!
18. SISTAR's unique outfits
Then there was this particular performance of "Touch My Body" that left many people wondering what was going on. Were they gorillas? Were they yetis? What were they?
Bonus: This incredibly iconic look
Of course, we couldn't forget this look that's inspired many other looks, for better or worse!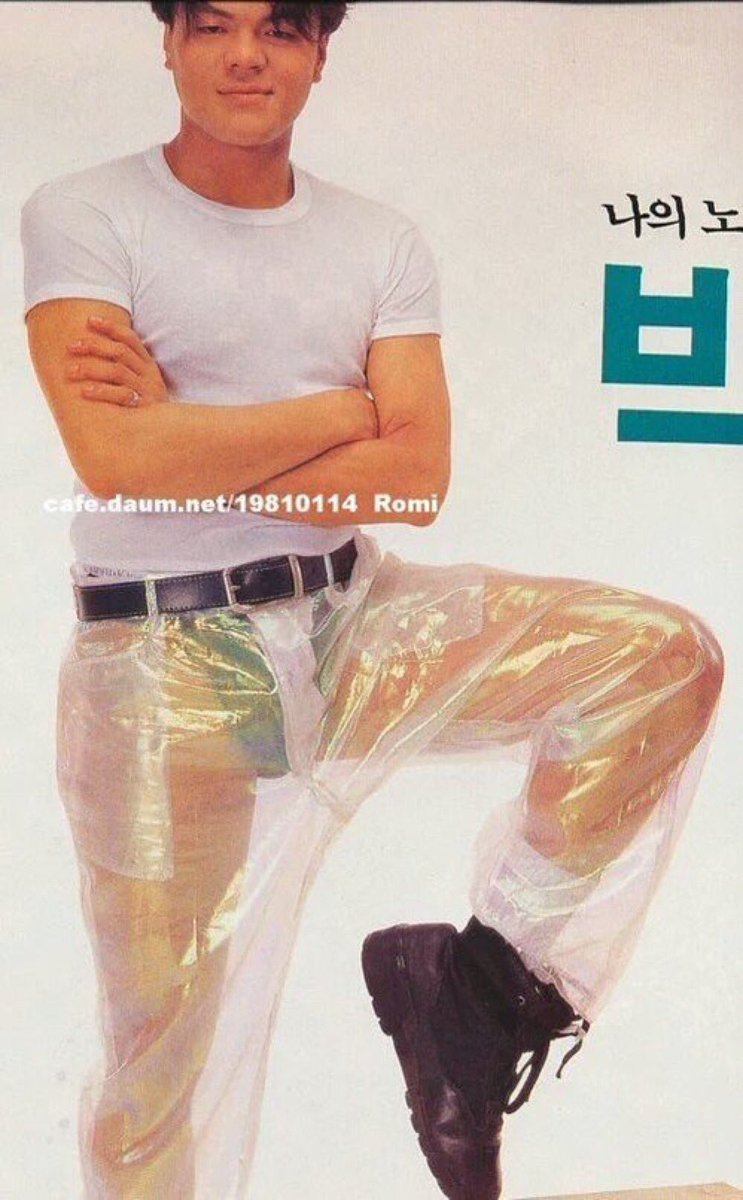 Share This Post