11 Hollywood Actors You Probably Didn't Know Were Korean
These Korean actors and actresses are making it big in Hollywood!
Korean actors and actresses are making more and more of a presence on the largest international stage: Hollywood! You'll definitely recognize these actors from movies and TV shows like Star Trek, The Hangover, Harold & Kumar, 30 Rock, The Walking Dead and more!
1. Lee Byung Hun
Lee Byung Hun is an extremely well-known actor in South Korea, but when he broke into Hollywood with a lead role in GI Joe, the whole world began to recognize his abilities, and appreciate his rugged manliness!
His appearance as the kickass Storm Shadow in GI Joe helped him get role of the evil robot in 2015's Terminator Genisys.
And later he appeared in The Magnificent Seven with Denzel Washington, Ethan Hawke and Chris Pratt!
2. Steven Yeun
Most know him as Glenn from The Walking Dead, a beloved character who (spoiler alert!) was killed off in season 7 after being with the show from the beginning.
But the actor has moved on to movies, most recently appearing in Okja, directed by the legendary Korean director Bong Joon Ho alongside Tilda Swinton, Jake Gyllenhaal and Korean child actress Ahn Seo Hyun. He plays a Korean-American in a role that was written especially for him.
Steven Yeun also appeared in his first ever Korean film Burning, which won numerous awards world-wide including the FIPRESCI Prize at the 2018 Cannes Film Festival.
3. Ki Hong Lee
Ki Hong Lee's popularity spiked in 2014 with his portrayal of Minho in the movie "Maze Runner".
And it's only risen as each movie in the Maze Runner trilogy was released, the final which came out earlier this year.
He also appeared in the hugely popular comedy series The Unbreakable Kimmy Schmidt as Dong.
Lee Ki Hong made his Korean movie debut with a cameo in The Mayor, and also made an appearance in an SBS variety show called All the Butlers.
4. Ken Jeong
Best known for his roles in The Hangover trilogy and Community, Ken Jeong is one of the more well-known Korean actors in Hollywood.
He starred in the leading role in comedy series Dr Ken and appeared in Pain and Gain in 2013.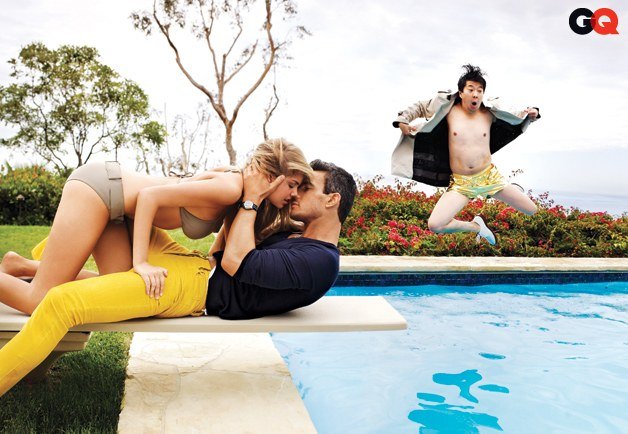 You might also know him as the voice of Dr Yap in Bobs Burgers.
Ken Jeong also made an appearance on MBC's King of Masked Singer to promote the American version of the show.
5. Nicole Bilderback
Nicole Bilderback hasn't been in much of the silver screen spotlight, most well-known for her role in the cult hit cheerleading movie Bring it On.
But she's been in many TV shows including Dawson's Creek, Dark Angel, Buffy the Vampire Slayer, Heroes, The Mentalist…the list goes on.
6. Bobby Lee
Possibly the most well-known actor on this list, Bobby Lee was the 1st Asian cast member of MadTV, where he's best known for his work. He's also in The Pineapple Express and the Harold & Kumar series.
Most recently he's in the Ellen Degeneres-produced series Splitting Up Together, which premiered this year.
7. Margaret Cho
Margaret Cho is better known for her stand-up comedy acts, but she's appeared in several movies, TV shows and live acts. She has many books under her name and has won awards for her humanitarian work.
She also gained popularity for her reoccurring portrayal of Kim Jong Il in Tina Fey's 30 Rock.
8. John Cho
Born in Seoul, John Cho was raised in America and is most famous for his role as Harold Lee in the Harold and Kumar series. He's had roles in shows like Charmed, How I Met Your Mother, Sleepy Hollow, The Mindy Project, New Girl and House of Cards.
He also played Hikaru Sulu in the Star Trek reboots with Chris Pine.
9. Arden Cho
Arden Cho has appeared in several TV series playing one-time characters but is best known for her role in Teen Wolf.
She is also highly active on YouTube, playing a role in Agents of Secret Stuff. She is currently shooting for upcoming TV series The Honor List.
10. Rain
The K-Pop star's inclusion in this list should come as no surprise – his long career in music, dramas and film in South Korea gained him fame and recognition as a true entertainer, so it makes sense Hollywood would want in.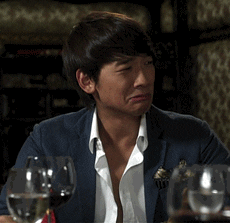 Rain made an impact in the West when he starred in Speed Racer in 2008 and later Ninja Assassin.
He also appeared opposite Bruce Willis and John Cusack in 2014's The Prince and reportedly was cast in the upcoming X-Men movie before turning it down for the lead role in Uhm Buk Dong.
11. Sandra Oh
Sandra Oh, of Grey's Anatomy fame, became a household name after 10 seasons and 220 episodes of the show.
She also made history at the 2019 Golden Globes, becoming the first Asian woman to win multiple awards in one show. She also thanked her parents in Korean!
Share This Post