11 Idols With Unique Obsessions You Never Knew About Before
Idols get obsessed with things, too, and here are some of their unique (and weirdest) addictions!
We all have our obsessions, whether they're over food, games, music, toys, etc. Have you ever wondered what K-Pop idols are addicted to? Below are some unique K-Pop idol addictions that you probably never knew about!
1. Heechul (Super Junior)
Everyone knows that Heechul is a game enthusiast, but did you know that he is obsessed with the Disney movie Frozen?
He has toys, blankets and even a pillow cover. He isn't shy about his obsession, either!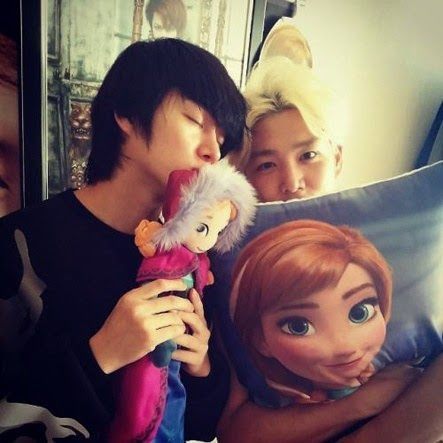 2. Kris Wu (Former EXO member)
Kris oozes extreme amounts of charisma on stage as a singer and actor, but offstage he has the most adorable addiction to stuffed animals!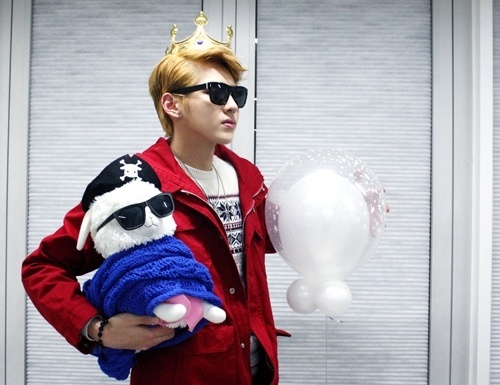 Just like a cute little kid, he loves taking them around with him during the day.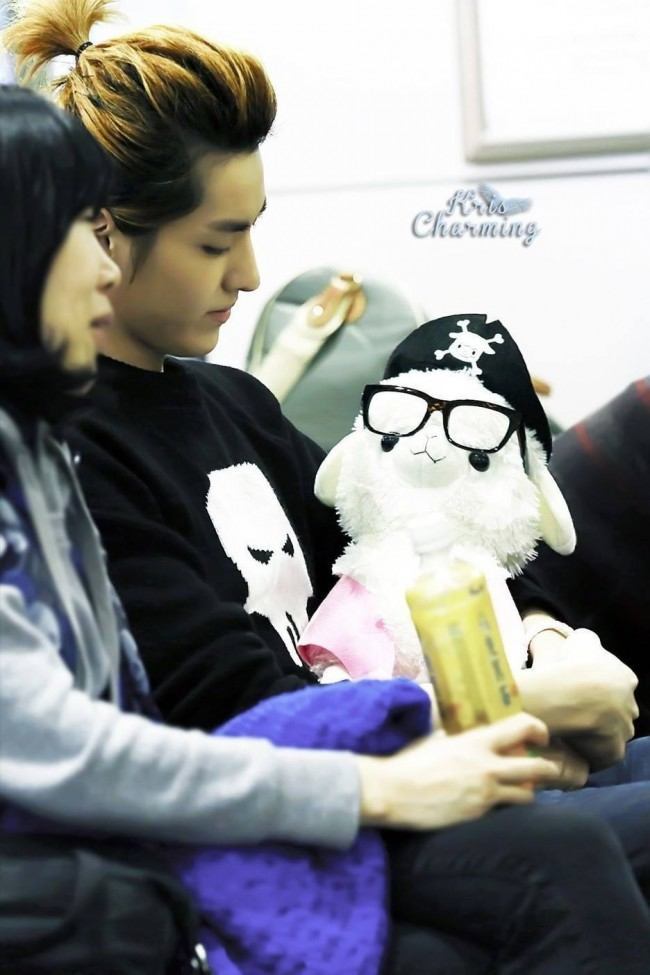 He even takes them on flights with him!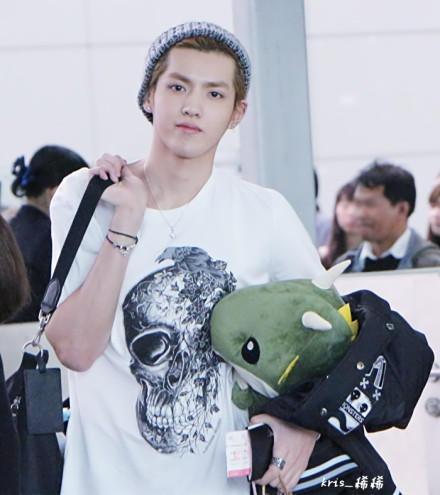 He doesn't discriminate – he just loves all kinds!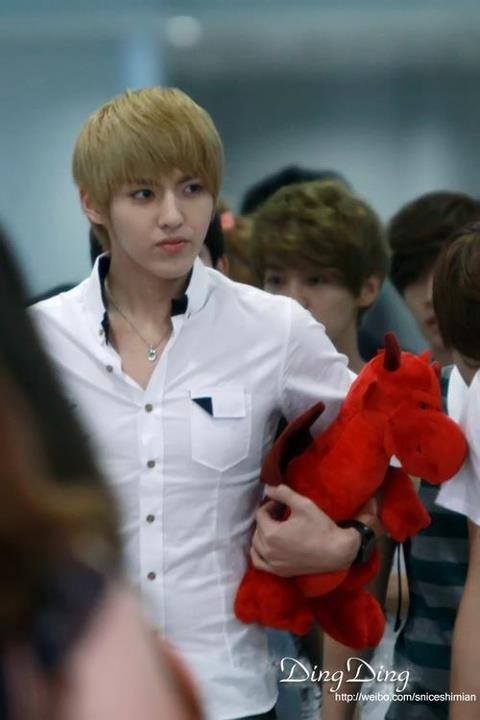 3. Ryeowook (Super Junior)
Ryeowook is similarly obsessed with stuffed animals but his adoration lies specifically with giraffe dolls.
He especially loves it when they hang off him from their long, soft necks.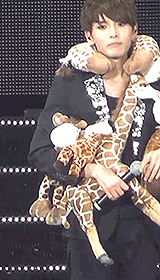 4. Jung Yonghwa (CNBLUE)
When Jung Yonghwa isn't busy with his music and generally being awesome, he spends time watching and collecting merchandise from The Simpsons.
He loves being completely surrounded by the kooky yellow characters!
He even makes sure to take them with him on vacation, and, of course, shows them off on stage.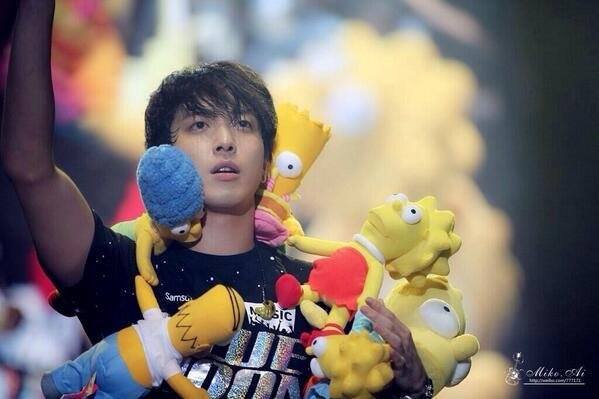 5. Kim Jong Kook
Kim Jong Kook admitted that he used to be addicted to working out – to the point where his arms got so big he couldn't even bend them to wash his face. He stated that he even had to see a psychiatrist to get over his addiction.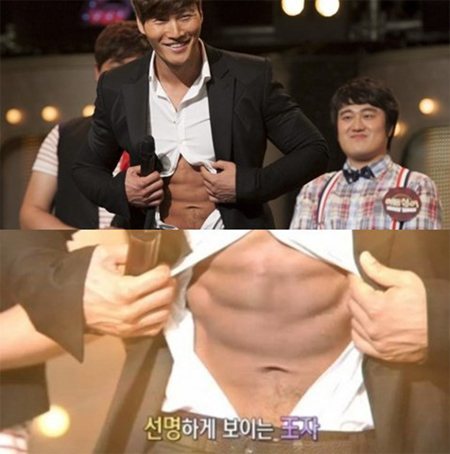 He revealed it was due to back pain that he started working out during high school, and the more he worked out the less pain he was in, so it was easy to become addicted to it.
6. T.O.P (BIGBANG)
T.O.P's peculiar obsession involves a certain brand of figurines called "Bear Bricks". T.O.P's collection is so extensive that his fellow members have stated his house resembles a toy museum.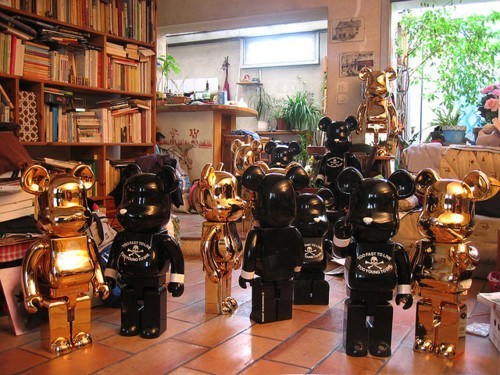 He has spoken about his love of the bears before, and is often seen out and about – and traveling – with them.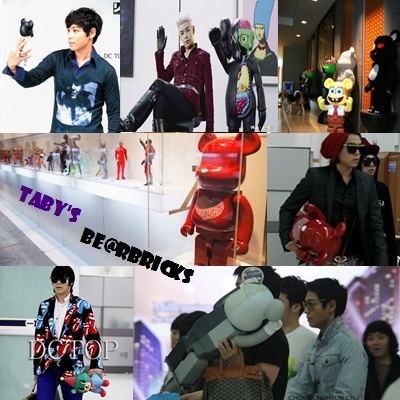 His Bear Brick x Chanel special edition Bear Brick is featured in T.O.P and G-Dragon's "Knock Out" MV.
7. Jin (BTS)
Jin loves everything Mario, as evidenced by his enormous collection of figurines from the Mario universe.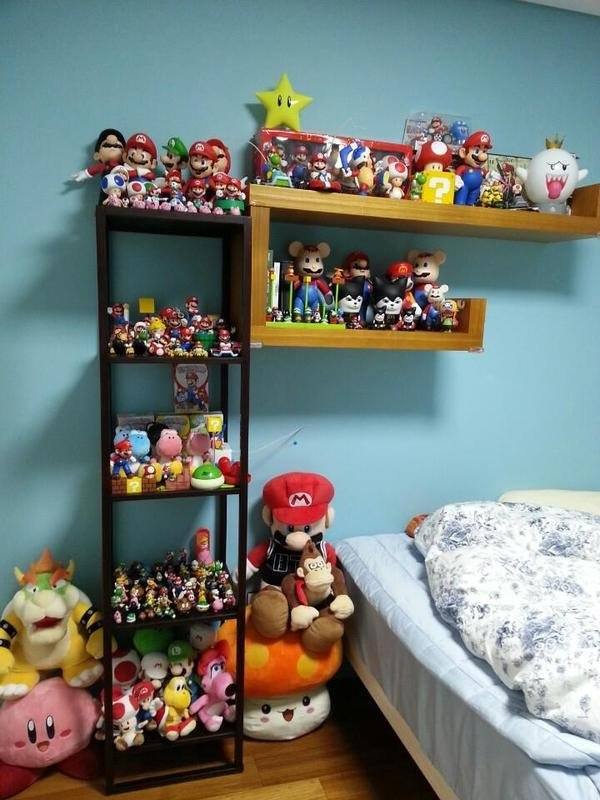 He is even seen with a Mario toy in the "Just One Day" MV!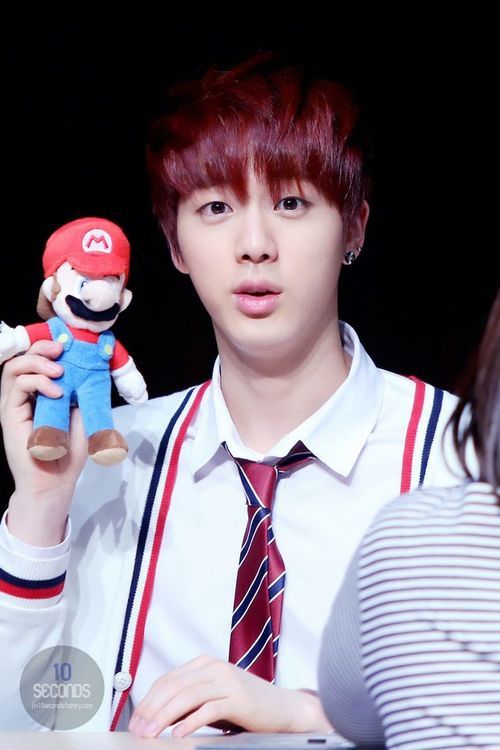 8. Jay Park
Jay Park is obsessed with tattoos – they've already taken over the left side of his body!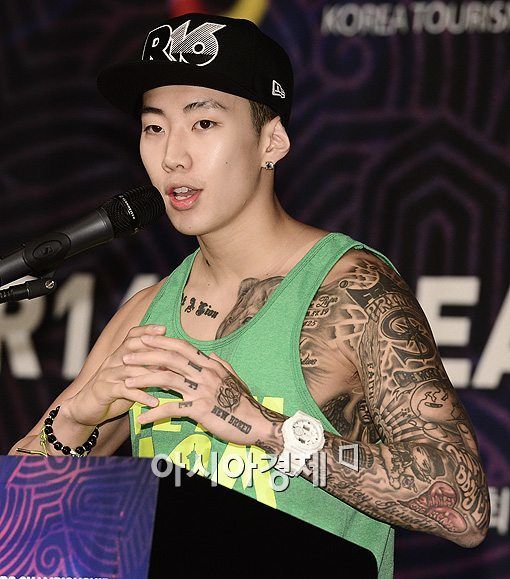 As a model and K-Pop artist, his tattoos provide a point of difference – and they suit him perfectly, despite a prevailing disapproval of tattoos in Korea. He has stated that his parents hate them, and they are not shown on Korean TV, but he doesn't care what people think, and his fans love him for it!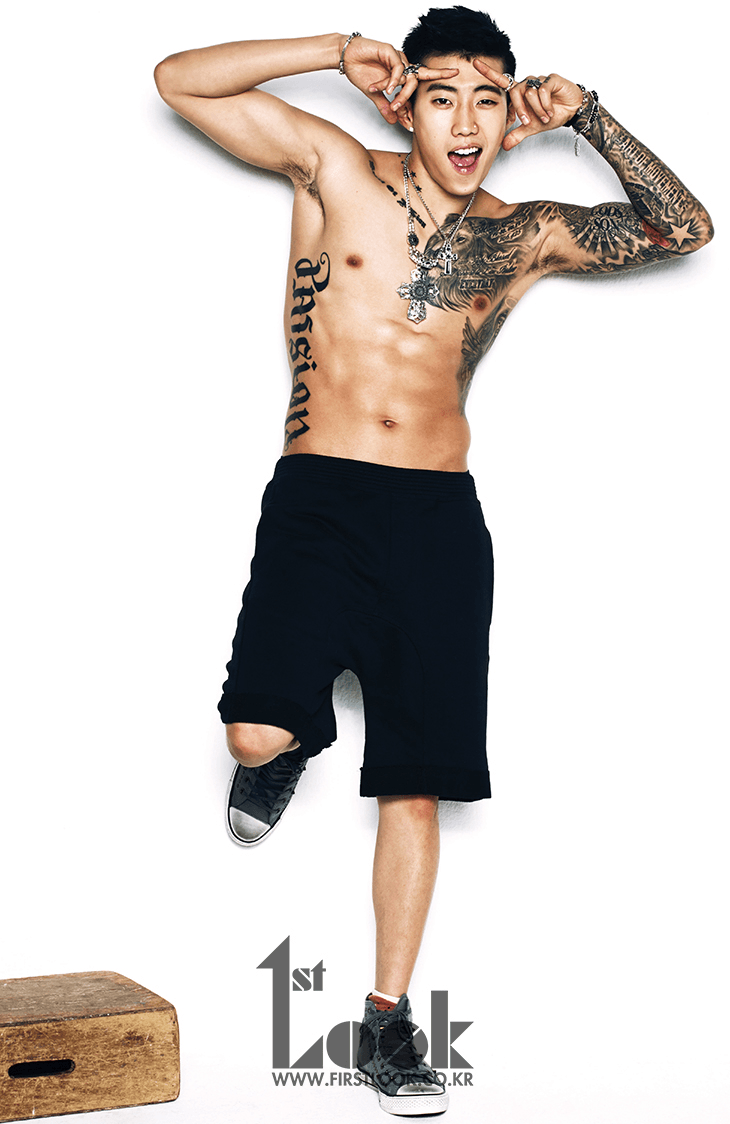 9. Mir (MBLAQ)
Mir is obsessed with reptiles. In fact, he owns more than four different types of snakes as well as a small crocodile.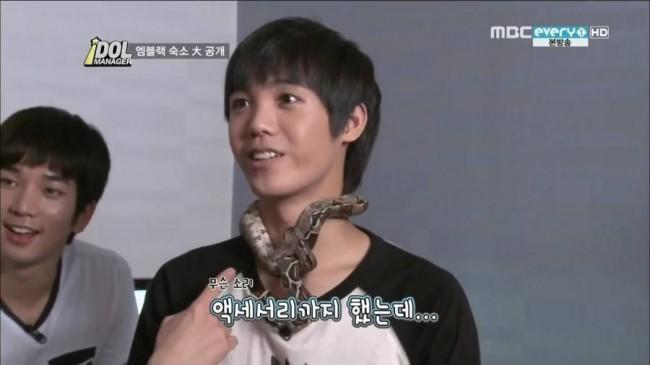 While some would shy away from the scaly creates, Mir loves them like family!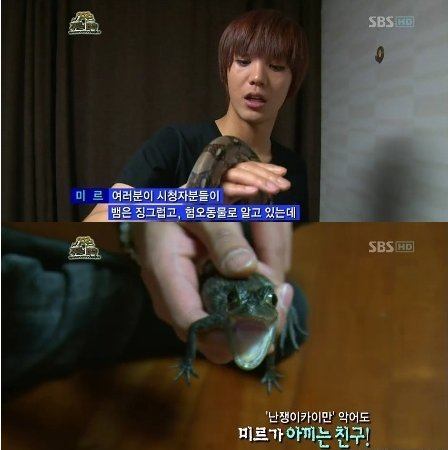 10. Eunhyuk (Super Junior)
Eunhyuk loves the popular anime One Piece and has a special place in his heart for the main character, Luffy. In fact, he has dressed up several times as a One Piece character…
And he even tweeted a picture of his collection of One Piece figurines!
11. Bobby (iKON)
Bobby was obsessed with Winnie the Pooh growing up and he had a doll that he took everywhere with him.
Look how squished that Pooh doll is because he slept on it for such a long time!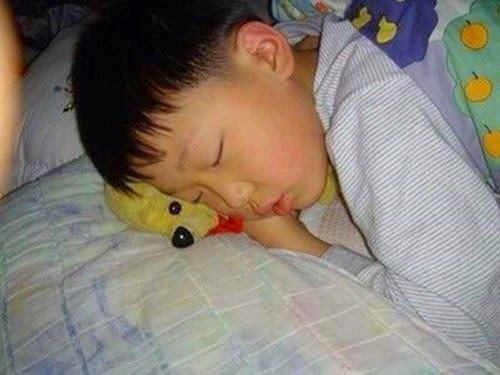 Not only did he sleep with (or on!) Pooh every night, Pooh watched him play video games as a true friend should.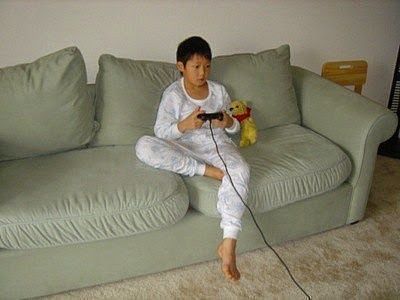 Share This Post