13 Idols With Amazing Personal Talents They're Hiding From The Rest Of The World
They will blow you away!
Every K-Pop idol has some major talent when it comes to singing, dancing, and rapping. For many, they are also good at playing instruments and competitive sports. And while those kinds of talents can be seen during concerts, livestreams, and ISAC, some idols have other talents that aren't readily apparent. Whether it's in the realm of art or magic, here are some idols who have some very unique skills that we don't always get to see.
1. Jungkook (BTS)
By now everyone should know that Jungkook's golden maknae status applies to pretty much everything he does.
And one of his most impressive talents that fans have gotten to see recently is his video editing, directing, and producing talents.
His GCFs are not only an amazing behind the scenes look at BTS, but also one of Jungkook's many talents.
2. Seulgi (Red Velvet)
Seulgi might impress us with her vocals and her amazing visuals but there's something else that ReVeluvs love about her.
Turns out that Seulgi is an amazing artist and photographer!
And when she shows off her work, you know you're in for a treat because her artwork is beautiful.
3. Baekho (NU'EST)
While everyone knows that Baekho is talented on stage they may not be aware of his other talent.
Although he might not do it very often, he's actually quite skilled in the art of flower arranging.
During an episode L.O.Λ.E RECORD B-Side, Baekho practiced this talent and the results were truly stunning.
4. Wheein (MAMAMOO)
Wheein might be a powerhouse onstage but when it comes to her art she's a bit shy about it.
Which is too bad because she's got major talent!
Although there is one piece that she isn't so shy about because it eventually became one of her tattoos!
5. BamBam (GOT7)
BamBam will always blow fans away with his rap skills and dance moves along with his visuals…
But as many fans know, Jungkook isn't the only idol who is into videography. BamBam is also a master in the art of editing, directing, and shooting videos.
His camerawork is definitely impressive!
6. Dongwoo (INFINITE)
Singing, dancing, acting, rapping, is there anything that Dongwoo doesn't know how to do?
Well, if you consider that his hobby is flower arranging, probably not!
And he's so good at it too.
7. Kun (NCT)
If Kun's visuals aren't already magic enough…
How about his actual magic abilities?
He's shown them off a couple of times and always amazed his members and the rest of us because he's so good at it!
8. Jaekyung (formerly of Rainbow)
Did you know that Jaekyung has some serious talent in construction and design?
Well, she does! Because that sofa she was sitting on above was handcrafted by her. From the woodworking portion…
To the upholstery work, it was all done by Jaekyung's own hands!
9. Gyujin (UP10TION)
Gyujin is a man of many talents and it just so happens that he might be the DIY king!
Not only did he help his members create Christmas wreaths, snowglobes, and neon-signs…
He's also gotten into leather crafting!
10. Yura (Girl's Day)
Yura has shown her drawing talent on many variety shows and her fans know that before she debuted she actually dreamed of becoming a painter.
Although she changed paths and became a singer instead, her artwork is incredibly beautiful and we can't help thinking we don't get to see it enough!
11. Ten (NCT, WayV, and SuperM)
If his dancing and singing abilities weren't impressive enough, Ten has major talent when it comes to drawing.
In fact, his skills were once put on the spot. Despite the time crunch, his skills were on full display!
12. Mino (WINNER)
If you think Mino is all about rapping, then you've never experienced his art!
MINO X GENTLEMONSTER
송민호와 젠틀몬스터가 함께 하는 아트 콜라보레이션 버닝 플래닛.
지금껏 본 적 없는 새로운 전시가 10월 11일부터 시작됩니다.#MINO #GENTLEMONSTER #BURNINGPLANET #COLLABORATION #COMINGSOON #YG pic.twitter.com/Wn7Jfcai7e

— YG FAMILY (@ygent_official) September 21, 2018
In fact, he's actually doing a collaboration with Gentle Monster and is going to have his own art on display!
13. Key (SHINee)
Speaking of idols who have had their art featured in a gallery…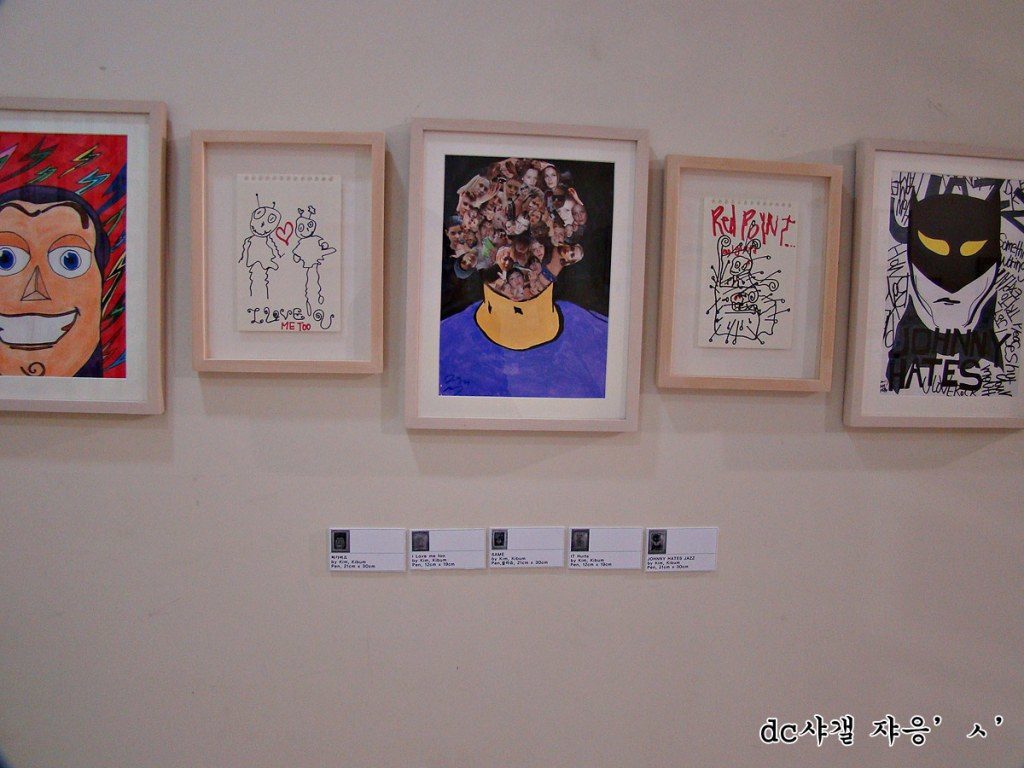 We can't forget about Key and his beautiful exhibit!
Share This Post