14 Idols' Terrifying Supernatural Experiences
These idols encountered the world beyond and lived to tell the tale!
Do you believe in ghosts? These idols do! During variety shows and programs, they shared these personal stories about their spooky encounters with the supernatural world.
1. T-ARA's haunted dorm
The T-ARA members talked about how they once lived in a haunted dorm.
"We moved out of our dorm when we saw a ghost there. The day before T-ara's debut, I felt as if something was pressing down on my body while I was sleeping. I tried my best to break out of the paralysis state, and when I finally did, I went over to Soyeon and told her about it. She told me that she encountered the same ghost at the exact spot where I had seen it." 

 — Jiyeon
2. Kim Hyun Joong's ghost house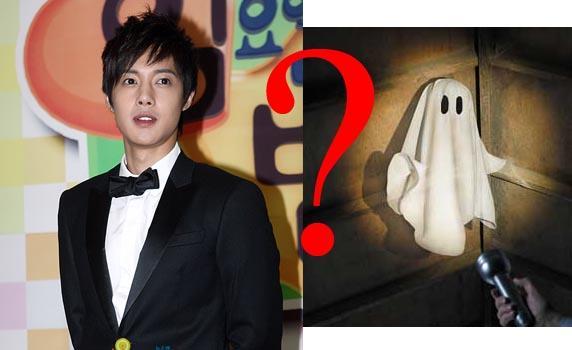 While filming Strong Heart, Kim Hyun Joong revealed that he once met a ghost. Kim Hyun Joong explained that there always was one ghost that visited his house. He shocked the show's MCs and many of the guests when he revealed that he had learned to live with the ghost since it had refused to leave.
3. EXO's Baekhyun's MAMA MV story
On Beatles Code 2, Baekhyun talked about the eerie voice that can be heard in the "MAMA" music video. He says that the voice can only be heard in the music video, not in the actual song. A woman's haunting voice says, "Thank you everyone" in Mandarin.  So creepy!
During the same episode, Baekhyun also talked about SM Entertainment's practice room ghost.  One time, while he was practicing in the basement hall of the SM Entertainment building, he heard a strange thumping sound. Ten minutes after the first thump, he began hearing sounds coming from the bathroom.
Run, Baekhyun, run!
4. Tao's ghost… in the shower
This former EXO member hates to bathe alone, and for good reason; he once saw a ghost in the shower!
It scared him out of his wits!
At this point, Kris chimed in. He was in the kitchen when the encounter happened.
After their manager said that Tao needed his help, Kris, stopped eating and went to protect his friend.
It might have been awkward, but he didn't want Tao to suffer alone!
5. BIGBANG's T.O.P caught his ghost on camera
The members of BIGBANG have recounted many experiences with ghosts, but this incident was captured on camera!
In the video, T.O.P and the other members of BIGBANG were gathered together when T.O.P's iPod began playing music spontaneously. The scariest part? The iPod was turned off!
6.  Girl's Day's Minah and Sojin met a bathroom spirit
During an episode of Hello Counselor, Girl's Day's members talked about a spooky encounter with a bathroom spirit.
"I woke up at 6 in the morning and was showering when someone tried to open the door.  I thought it might be one of the other members, so I called out, but there was no indication of anybody there, and then someone again was hitting the door hard. I gathered my courage and opened the door, but no one was there."  

— Minah
7. B1A4's Gongchan and the mysterious legs
During the same episode, Gongchan revealed he too had seen something haunted.
"To get into my room, there's a door and then there are clothes hangers. You need to go in by lifting up the clothes. The light was on even though no one was there. I was going into my room under the clothes when I saw two legs by the bed. I was so scared, I backed out, then when I looked back in, they were gone."  

— Gongchan
8. SHINee's Onew and the haunted towel
Shower ghosts sure seem to love haunting SM Entertainment artists! Onew shared his supernatural experience on a radio show.
After taking a shower, Onew realized that he had forgotten to grab a towel, so he asked Minho to get him one. The "person" who handed him the towel looked like Minho, but it wasn't. It was a ghost!
9. BIGBANG's Taeyang and the ghost infested dorm.
It's rumored that the YG Entertainment building is haunted by ghosts, so it's no surprise to hear this story.  According to Taeyang—who was initially a skeptic—the BIGBANG members often had encounters with ghosts in their dorms. Strangely, when the members moved, the ghost seemed to follow them as they still had many ghost encounters after.
10. MAMAMOO's Solar experiences footsteps… from Hwasa's ghost?
There may just be a second Hwasa walking the halls of idol dorms, according to MAMAMOO's Solar. One night, as Solar lay asleep in bed, she was awakened by the sound of footsteps and spotted Hwasa in the room. What makes this encounter so terrifying is that Hwasa was not in the dorms that evening. She was in her hometown! The group moved dorms after the incident.
11. missA and the curious case of a man's voice
27 • Fans discovered a mysterious scream of a man in Miss A's Only You MV. It starts during Fei's part. Creepy…… pic.twitter.com/8n8PlsyiGV

— 💞 (@sealilacy) June 9, 2017
During "Only You", a man's voice can be heard shouting during Fei's part. This otherworldly voice must have been a good spirit because the song was a success!
12. NCT's old dorms were haunted?
There are rumors that NCT's old dorms were haunted and it turns out the members have actually seen a ghost in the dorms! They have often had difficulties sleeping in the room in which the ghost was spotted.
13. Oh My Girl's whole company building is haunted
WM Entertainment is another entertainment company that is rumored to be haunted by a ghost. According to the Oh My Girl members, they've actually seen the ghost that has been haunting the WM Entertainment building for four years.  The ghost apparently takes the appearance of Oh My Girl members and follows the idols around.
14. SEVENTEEN Dino's magical leg massage
When the members of SEVENTEEN were in New York, Dino received a leg massage that he assumed was from hotel staff. When he opened his eyes there was no one there! Eeek!
BONUS: Girls' Generation's Taeyeon reacting to a "ghost".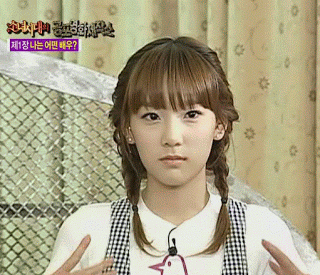 Share This Post